On September 9, 1994, Michael Jordan temporarily ended his basketball hiatus to take part in the Scottie Pippen All-Star Classic. The game was the last played at the old Chicago Stadium, where the Bulls had played for the previous 27 years.
In front of a crowd of 18,676, Scottie and MJ were joined by some of the game's biggest stars, including BJ Armstrong, Horace Grant, Toni Kukoc and a young man by the name of Anfernee Hardaway. Admittedly a bit rusty after not playing competitively for 15 months, Jordan scored a measly 52 points on 24-of-46 shooting. With help from Penny in the form of 42 points and 10 assists, Jordan's white team defeated Pippen's red team 187-150.
With six seconds left in the game, play was stopped to allow the Chicago faithful to show their appreciation for the man that had led the Bulls to a three-peat. Jordan gestured to the crowd and famously kneeled down to kiss center court, saying a final goodbye to the place he called home for nine seasons.
Many people believe that the Pippen Classic was the moment Michael got the itch to comeback to the NBA. He'd return to the Bulls six months later and win three more championships before retiring again in 1999.
The Pippen Classic not only marked Jordan's return to basketball, but also the debut of the Air Jordan 10 on court. To drop his 52, Michael laced up the 'Steel' colorway, toe overlay and all. The 'Chicago' and 'Shadow' colorways were his preferred styles when he returned.
Check out a highlight video of the Pippen All-Star Classic and a few rare photos of MJ wearing 'Steels' below.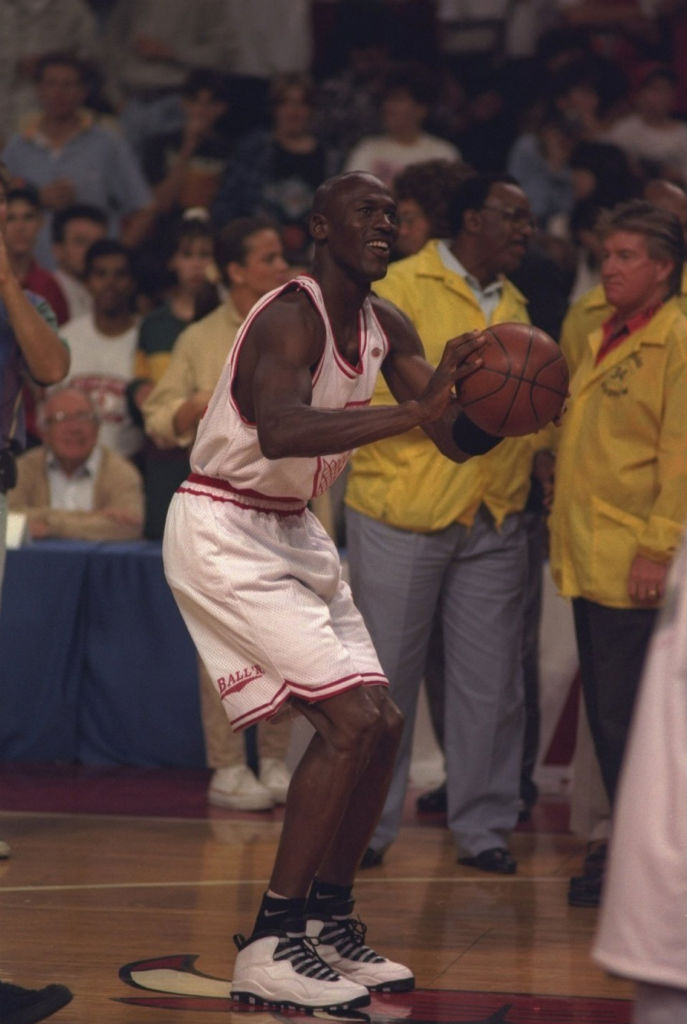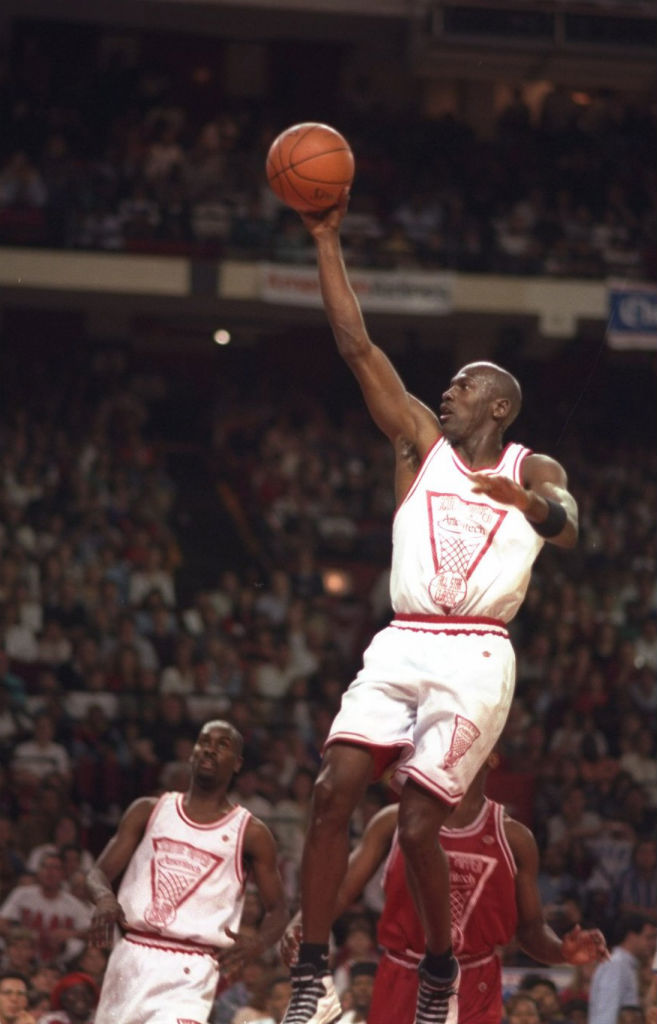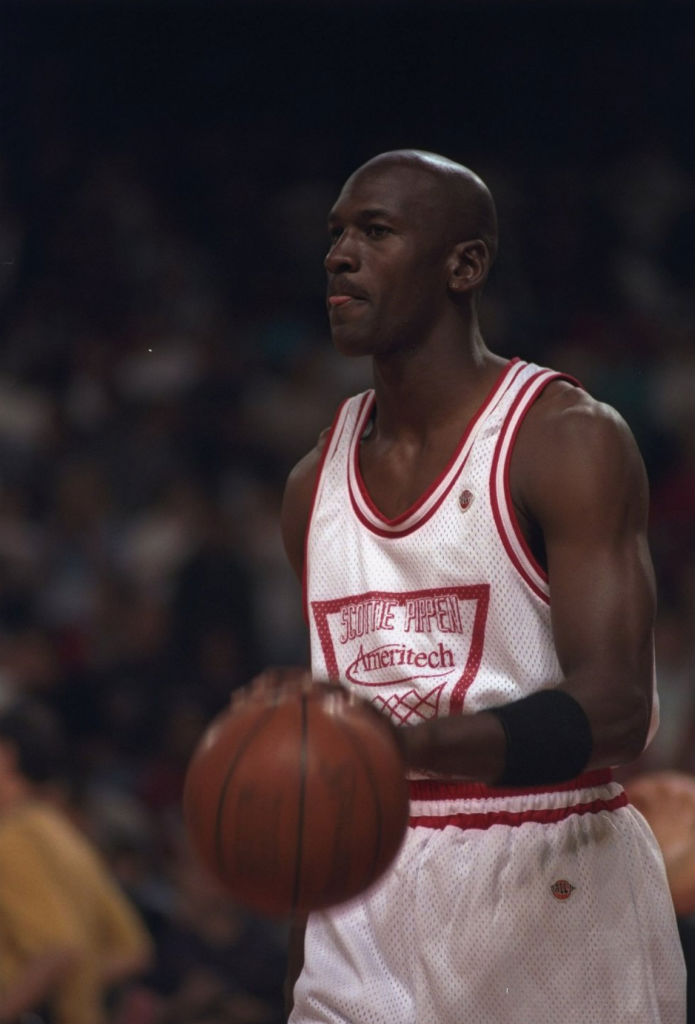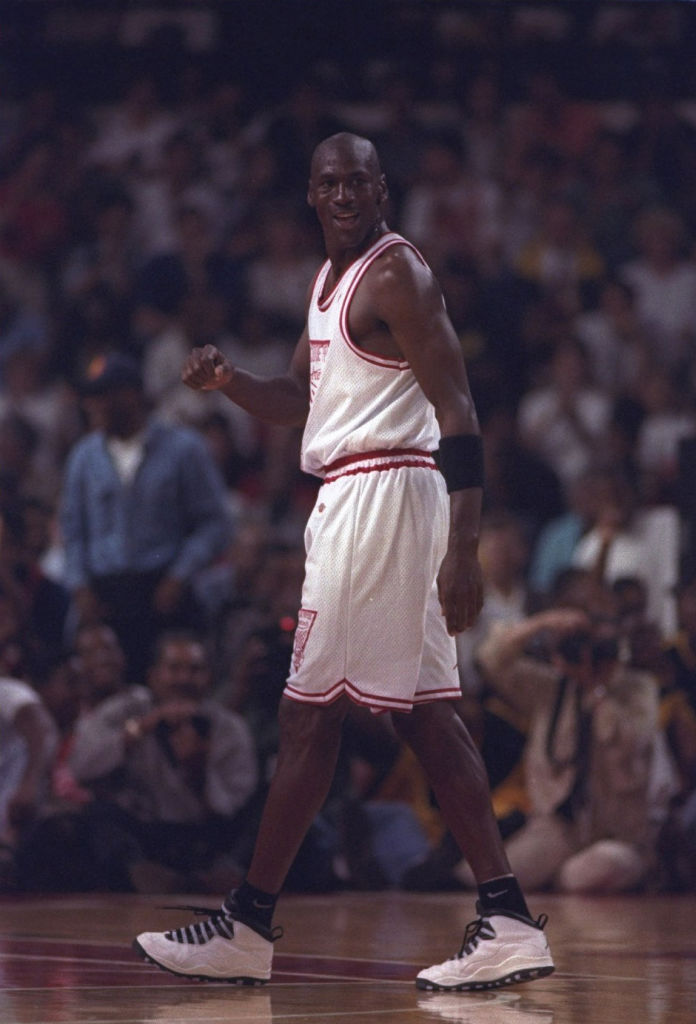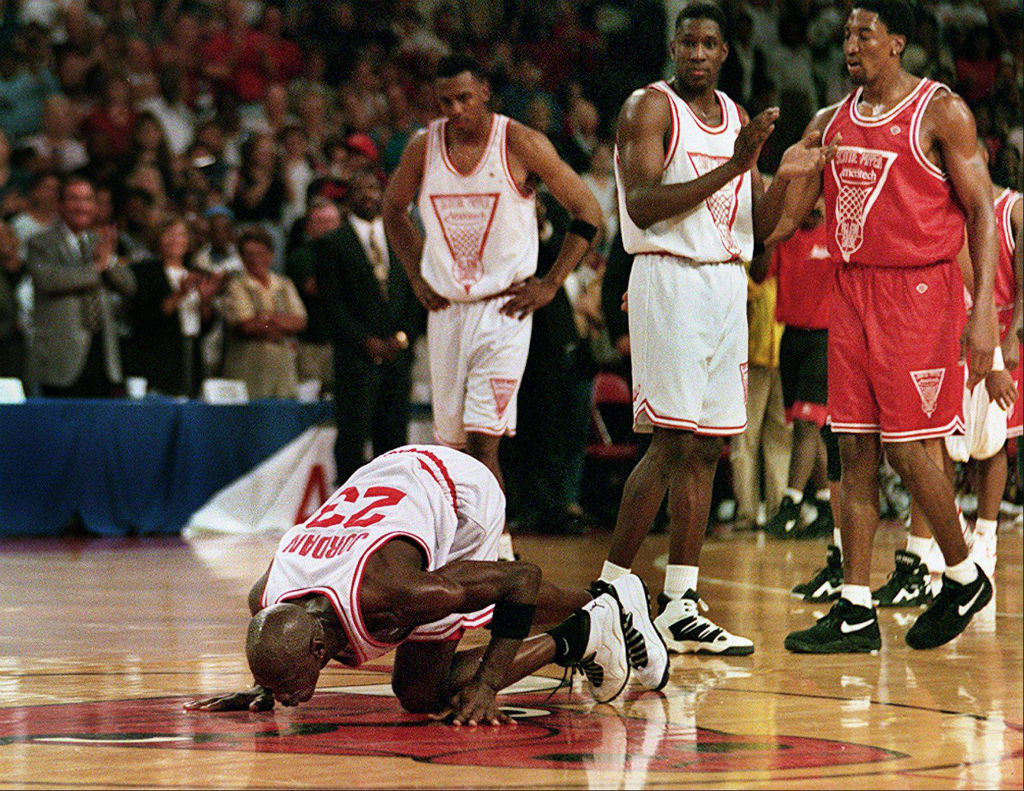 images via Jonathan Daniel / Getty