words // Zack Schlemmer
A kicker's kicks lead off this week's Kicks on Cards Collection. Former Kansas City Chiefs All-Pro kicker Nick Lowery apparently wore adidas on the field, but here we see that he was also a fan of Air Jordans. If you look closely you can see Nick made his own modification to his pair - he cut-off the plastic "wings" on each shoe. A sight that is surely making a few of you cringe right now.
Next up is Charles Barkley on a simultaneously awesome and corny basketball card wearing his Nike Air Force 180 PE. We hope that "Desert Storm" didn't mess them up too much.
The Nike Air Baja makes its first Kicks on Cards appearance, being worn here by Juwan Howard. The Air Baja was a unique model from 1995 that featured a removable inner bootie (obviously long before the Air Jordan 2012) that allowed the shoe to be converted into a "hoops sandal".
A Stack Stick-Ums card is next with Jerry wearing the FILA Stackhouse, now back in stores as the Spaghetti. Scottie Pippen closes it out the week in the always-classic Nike Air More Uptempo. What's your favorite sneaker sighting in this Kicks on Cards Collection?
Nick Lowery -- adidas Kicker Cleats and Air Jordan IV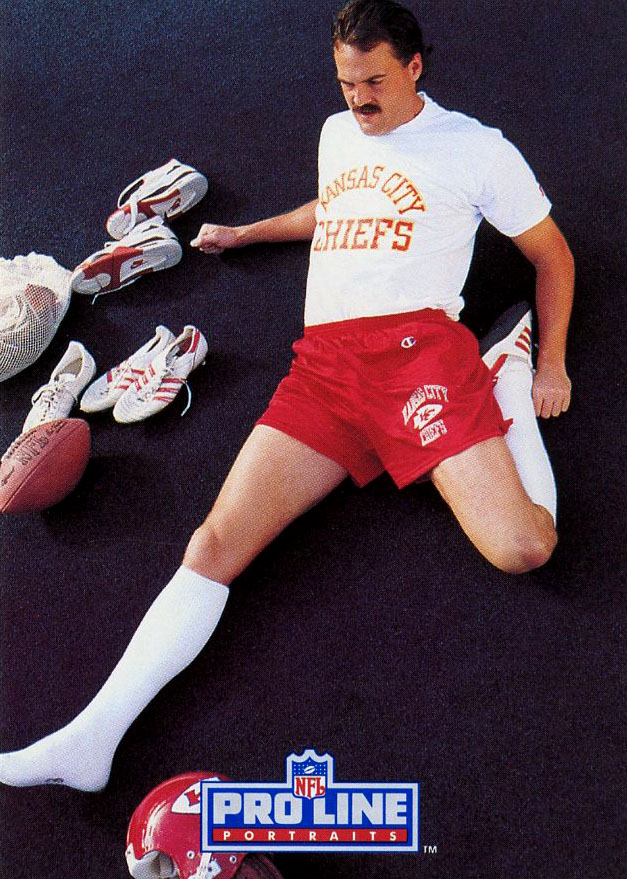 Charles Barkley -- Nike Air Force 180 PE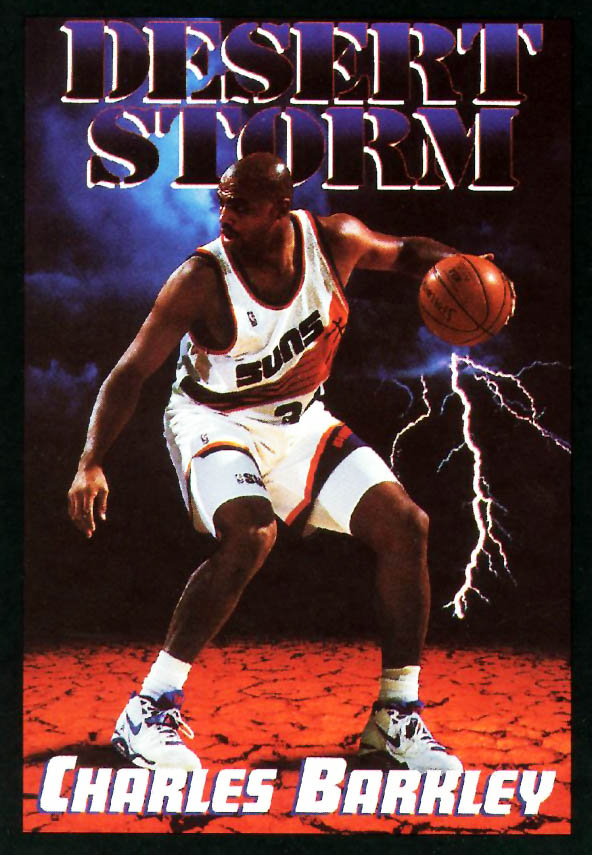 Juwan Howard - Nike Air Baja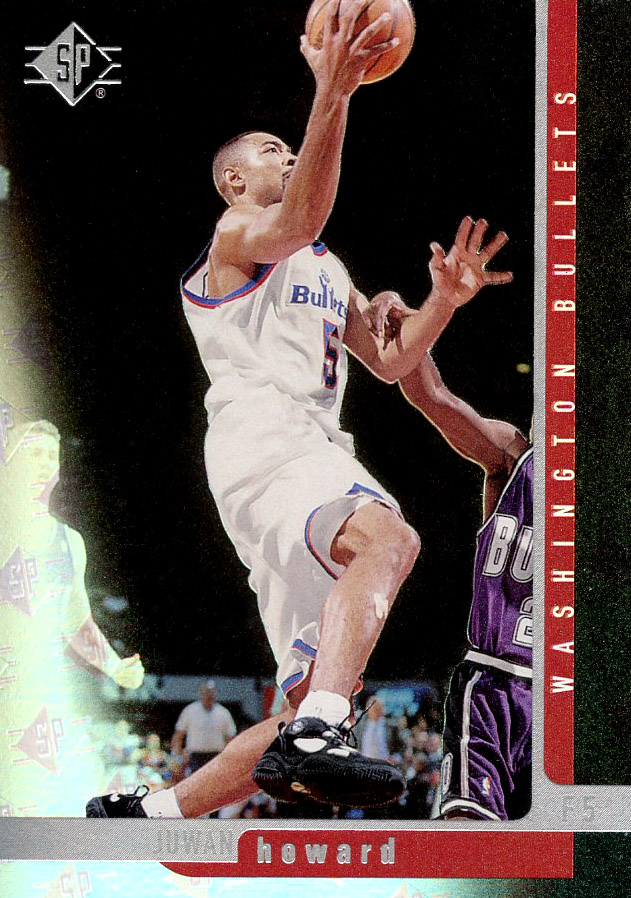 Jerry Stackhouse -- FILA Stackhouse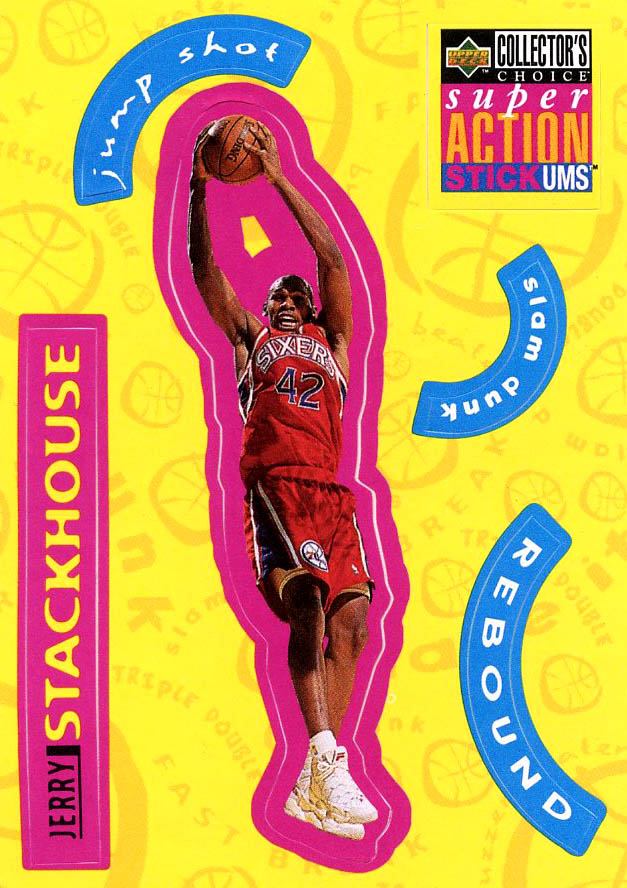 Scottie Pippen -- Nike Air More Uptempo