words // Nick DePaula
For the first time in five years, Kanye West is kicking off a solo concert tour in the US, and as expected, the first leg in Seattle on Saturday night was quite the production.
The Sole Collector team was on hand to enjoy the whole spectacle, which included a white mountain erected in the middle of the KeyArena floor, a dozen fully choreographed dancers in full flesh-toned body suits, four diamond-affixed mask changes during the two-hour set, and naturally, a rehearsed chat with none other than White Jesus himself.
Of course, there were also a couple of high profile sneakers to be seen.
For most of the 27-song session, Kanye wore a pair of strapped high tops by Maison Martin Margiela. His entire costume wardrobe for the tour has actually been styled and designed by the french fashion house, so it comes as no surprise that Kanye opted for one of his preferred Margiela models for most of the night.
After a few initial outfit changes and about 90 minutes in, West finally broke out his beloved "Red Octobers" to close the show out. Styled against a loose grey shirt and pants, the shoes easily caught everyone's attention in the 15,000 seat stadium.
Check out some photos from the peformance below, and let us know if you'll be checking out the Yeezus Tour in your city.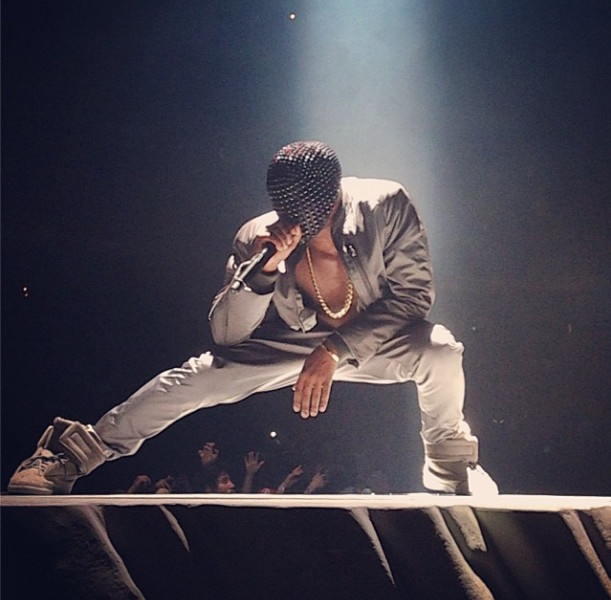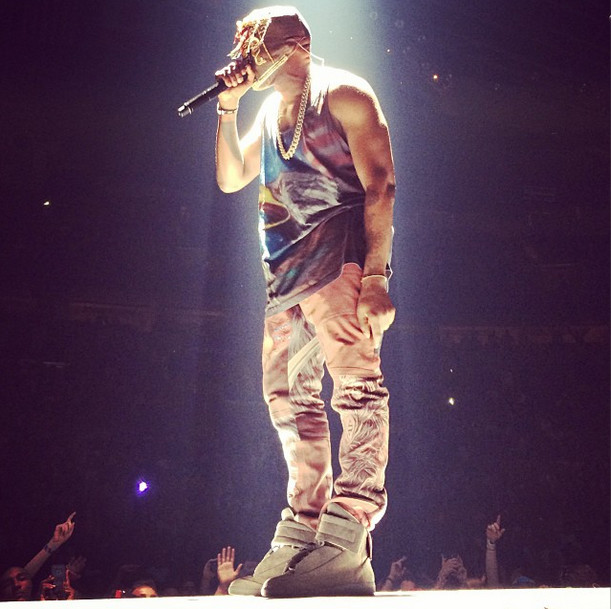 (photos via @itsthatboye)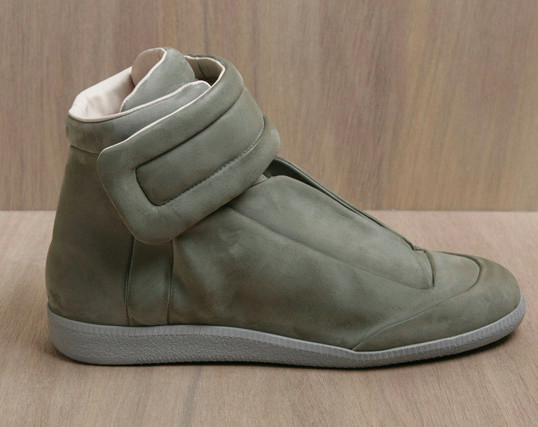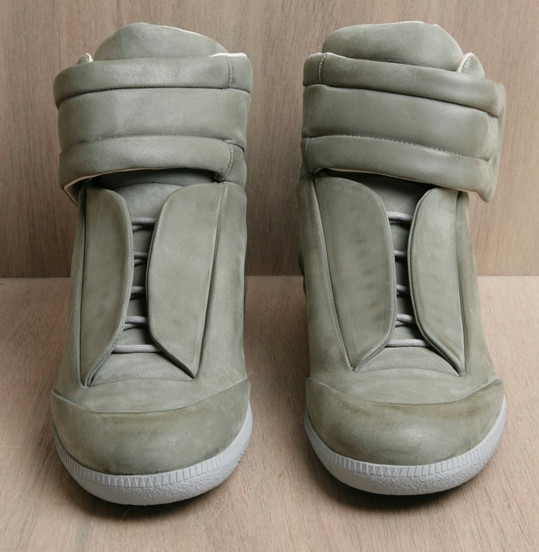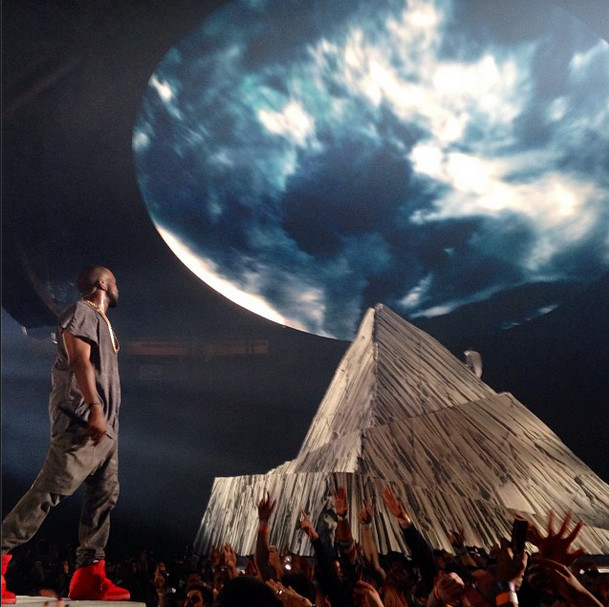 (photo via @chrisg1l)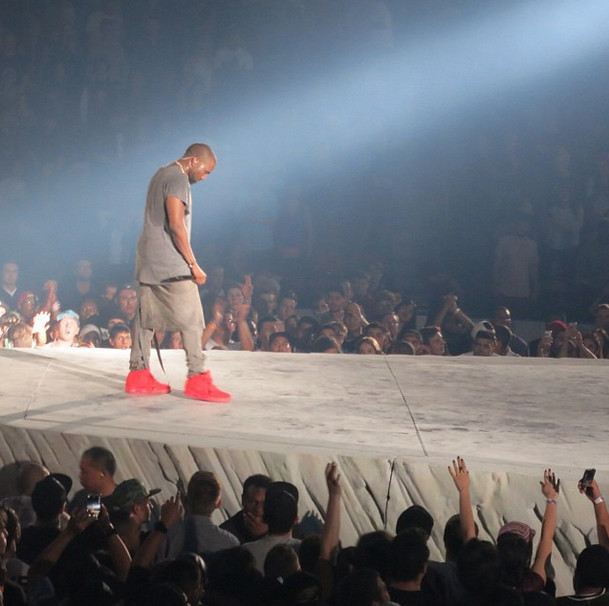 (photo via @petersonpdx)