words // Brandon Richard
It's been a long road back to the NBA for Greg Oden, his once promising career derailed by chronic knee problems. Multiple micro fracture surgeries and the pressure of being selected ahead of Kevin Durant in the 2007 NBA Draft have stacked the odds against Oden, but the will to compete has fueled his latest comeback attempt, this time with the world champion Miami Heat.
As a reward for his hard work and determination, the Heat played Oden in last night's preseason game against the New Orleans Pelicans. His minutes would be limited, as he's still a work in progress, but it was an opportunity to experience what he's worked so hard to get back to.
Oden logged just four minutes for game time, but definitely made an impact. On his first possession, Oden received a pass from Chris Bosh in the low post, bullied Al-Farouq Aminu and threw down a two-hand dunk. The Heat bench erupted, happy for their new teammate and excited about the possibilities of a healthy Oden in the lineup come April.
What also made this moment special is that Oden laced up the rarely seen signature shoe of a Miami Heat legend — the Nike Air Alonzo. Mourning's super high-top from '97 doesn't seem like the most practical choice for a guy with knee issues to hoop in today, but Oden's pairs were pulled from a personal run made for Zo during his last stint with the Heat in 2006.
Check out Oden's dunk above and a few shots from the game below.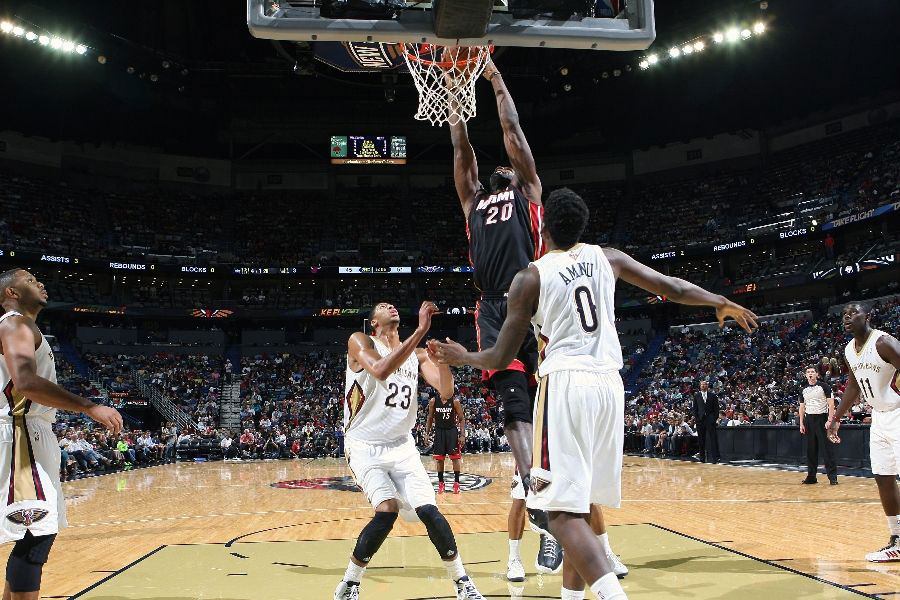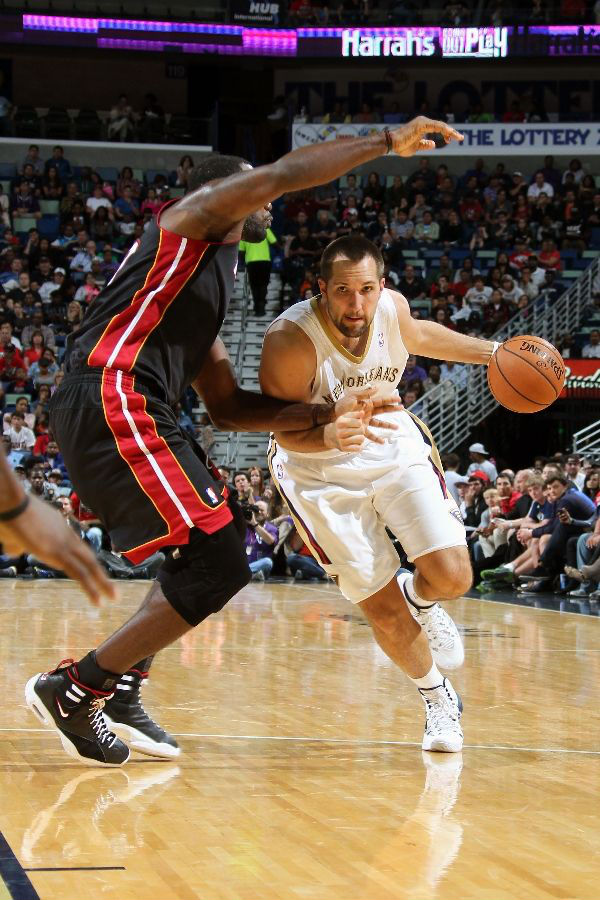 images via Getty