words // Zack Schlemmer
I feel like I've already wrote this ten times, but Reebok is back. With the Reebok Classic division re-releasing almost all of the brand's best basketball models of the 90's this year like the Kamikaze II, Shaqnosis, Shaq Attaq, Question, and Pump Omni Lite, pretty much anybody who has ever been a fan of Reebok basketball footwear found something to satisfy their craving for the brand's back catalog in 2013.
But what's still out there that needs to come back? One of my top candidates for a Reebok model that needs to make a return is the Optix featured in this commercial with The Reignman, Shawn Kemp. Released in 1996, the Optix was definitely right on par with the brand's boldest designs like the Shaqnosis and Kemp's Kamikaze II. Unfortunately for the Optix, it never officially had an NBA player endorsing it and saw limited time on the NBA court, which is perhaps why it has become mostly forgotten. (Kemp, wore an all-white pair during the 1996 NBA Finals, but that colorway kind of defeated the shoe's purpose.)
Luckily we have this awesome old commercial featuring the Optix, The Reignman dunking, and some guy rapping in Seattle to remember it by. But who else wants to do more than remember it, and be able to wear it again? Please bring 'em back, Reebok!
The Optix From a 1996 Eastbay Catalog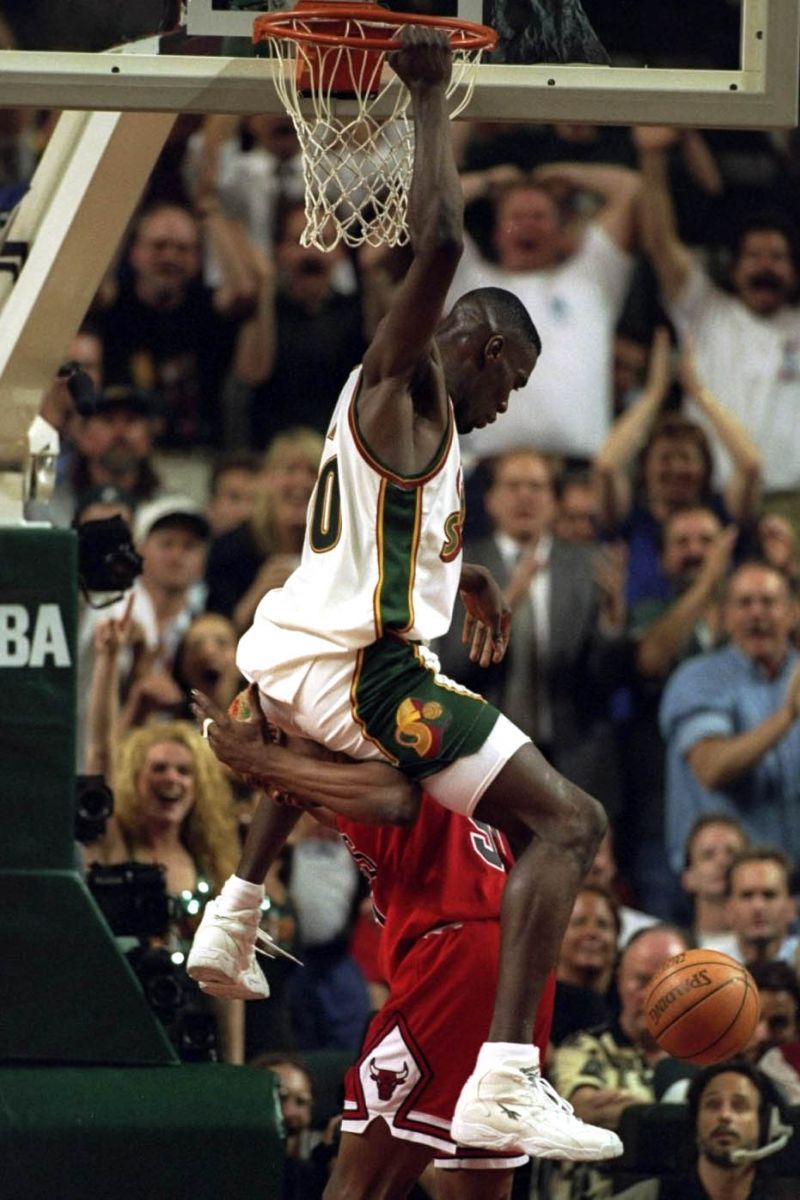 Shawn Kemp in the 1996 NBA Finals Wearing the All-White Optix