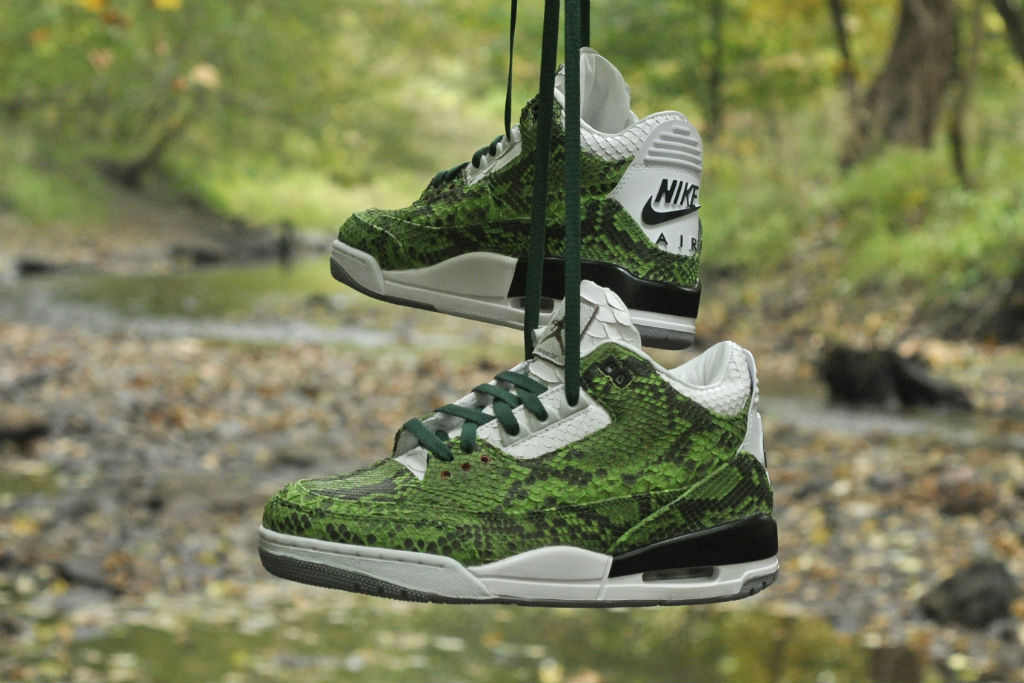 words // Brandon Richard
Jake Ferrato says he was a bit apprehensive during the process of creating the 'Green Python' Air Jordan 3, but judging by the result, he shouldn't have been.
The newest JBF custom was officially unveiled today, bearing a genuine green python base and butter soft lambskin lining. Jake's 'Incomparable' branding adorns the shoe's python-constructed tongue.
For details on how you can pick up your own 'Green Pythons,' visit jbfcustoms.com and follow @JBFCustoms on Twitter for project updates.