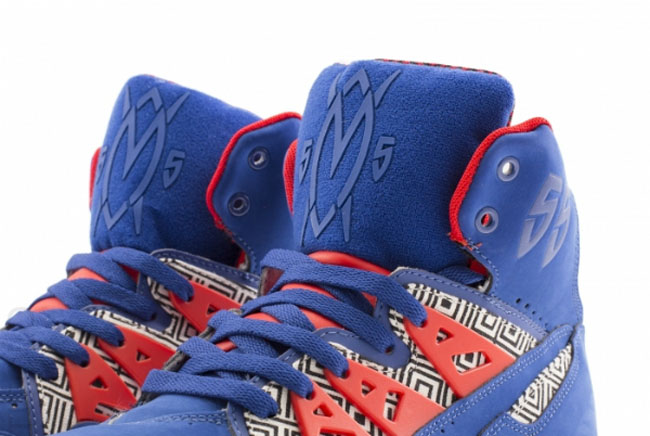 words // Zac Dubasik
Following more lengthy stretches with the Nuggets and Hawks, Dikembe Mutombo was acquired by the Philadelphia 76ers during the 2001 season, just in time for their NBA Finals run. You may remember that Finals squad wearing the wide-shouldered, predominantly black, white and red uniforms, during that era.
This shoe features the traditional Sixers colorway, rather than the one worn by Mutombo, during his time in Philly. The upper features blue nubuck, with red accents and a white midsole. What are your thoughts on this one? Does it look more like a Knicks colorway than something Deke would have worn in Philly?