words // Zack Schlemmer
video // Jotham Porzio
Welcome to Episode 2 of Sneaker Rewind!  This month we head back to the year 1994 for a look at the strapped-up Nike Air Unlimited. 
Known as one of the most strap-happy shoes from Nike ever, the Air Unlimited was a shoe that was definitely designed to lock you down on the court with its four velcroed straps and inner ankle bootie system.  Ideal for big men, the Air Unlimited was most notably worn by David Robinson, but a young Chris Webber also laced them up on the NBA court in the colorway you'll see in this episode. 
Strap in as we pop in the tape and head back to '94 for a detailed look at the Nike Air Unlimited.
Original Box Insert Scans (via (FlattopHitop)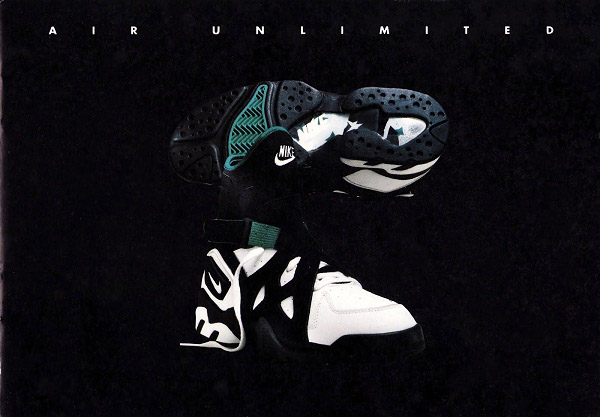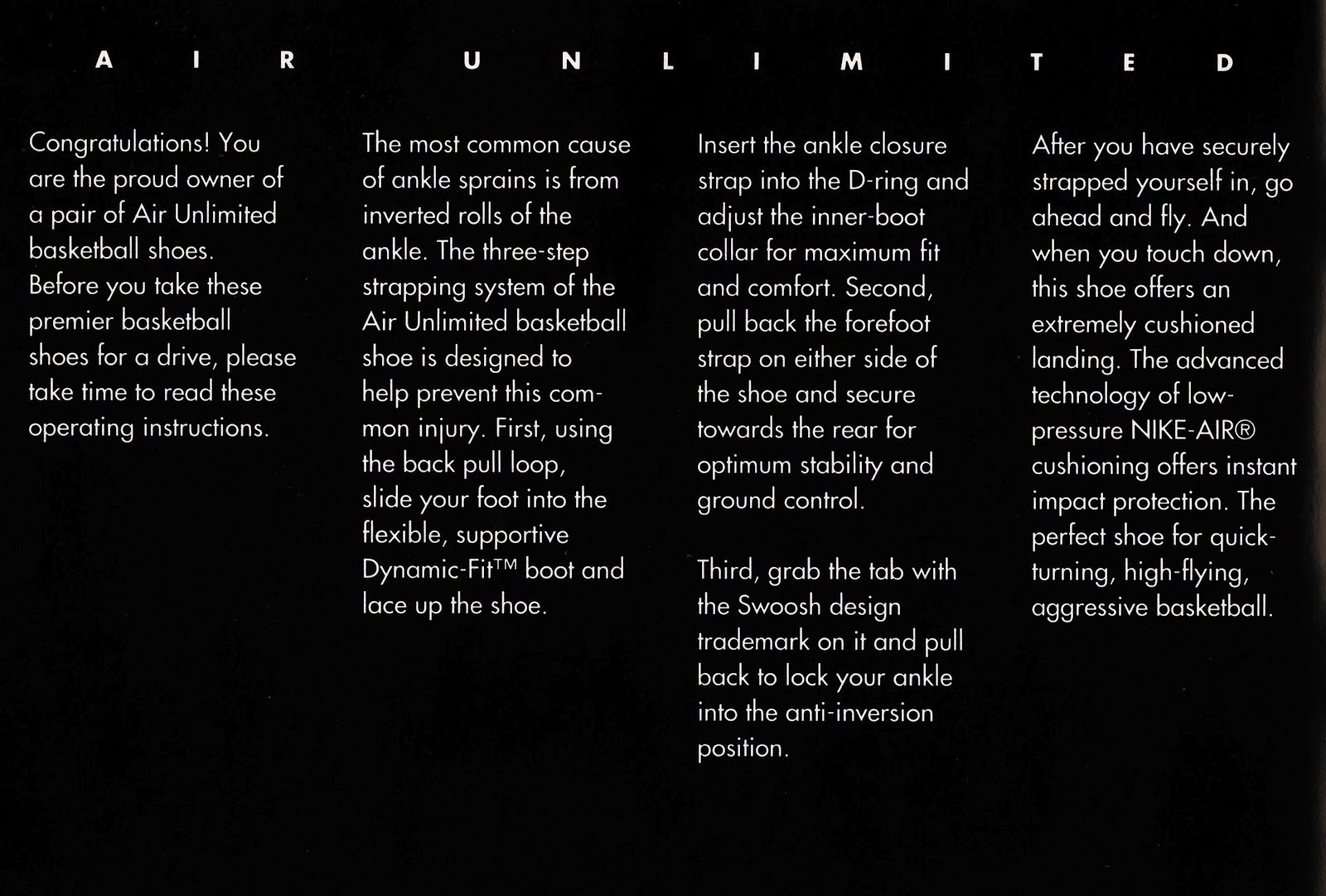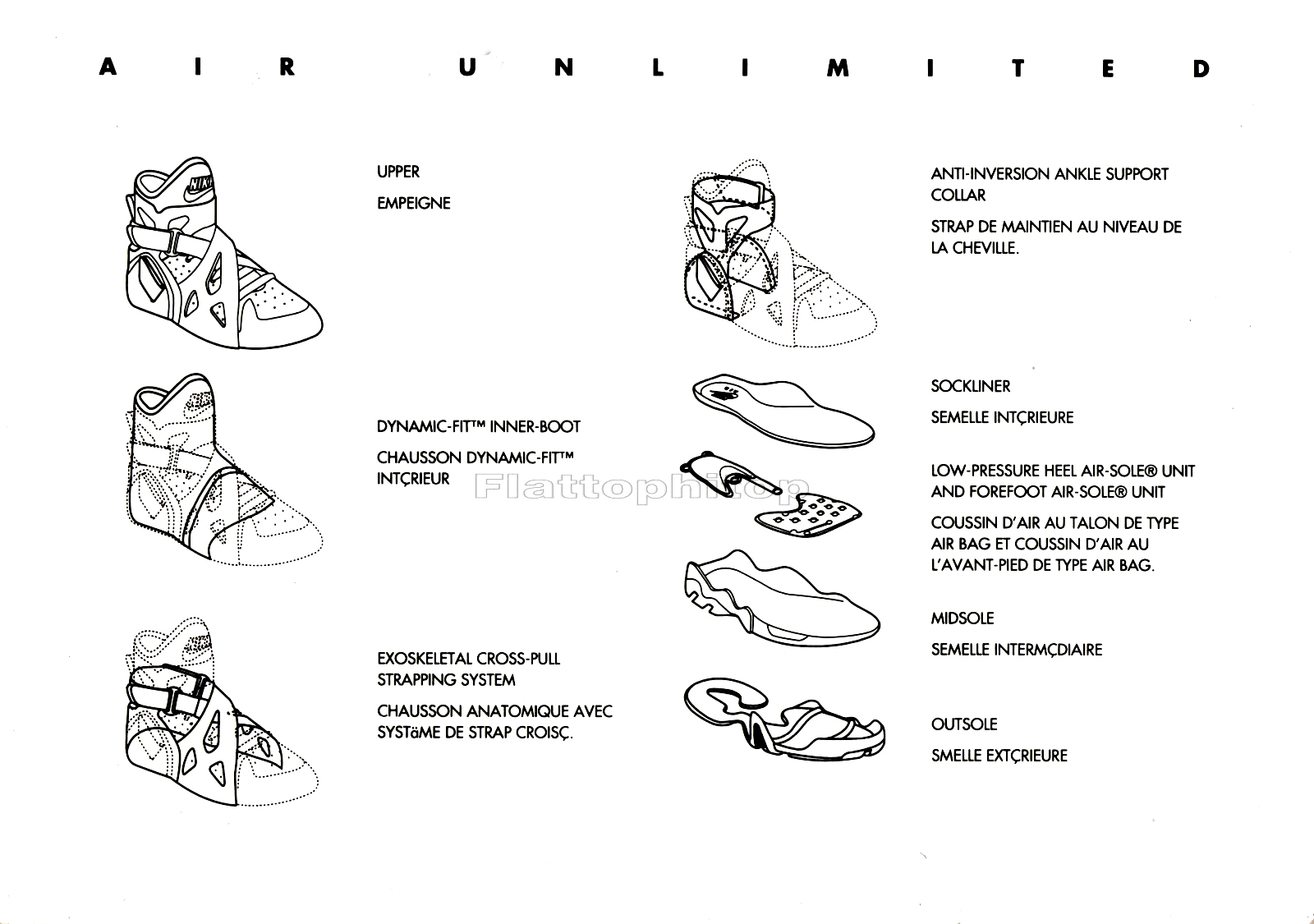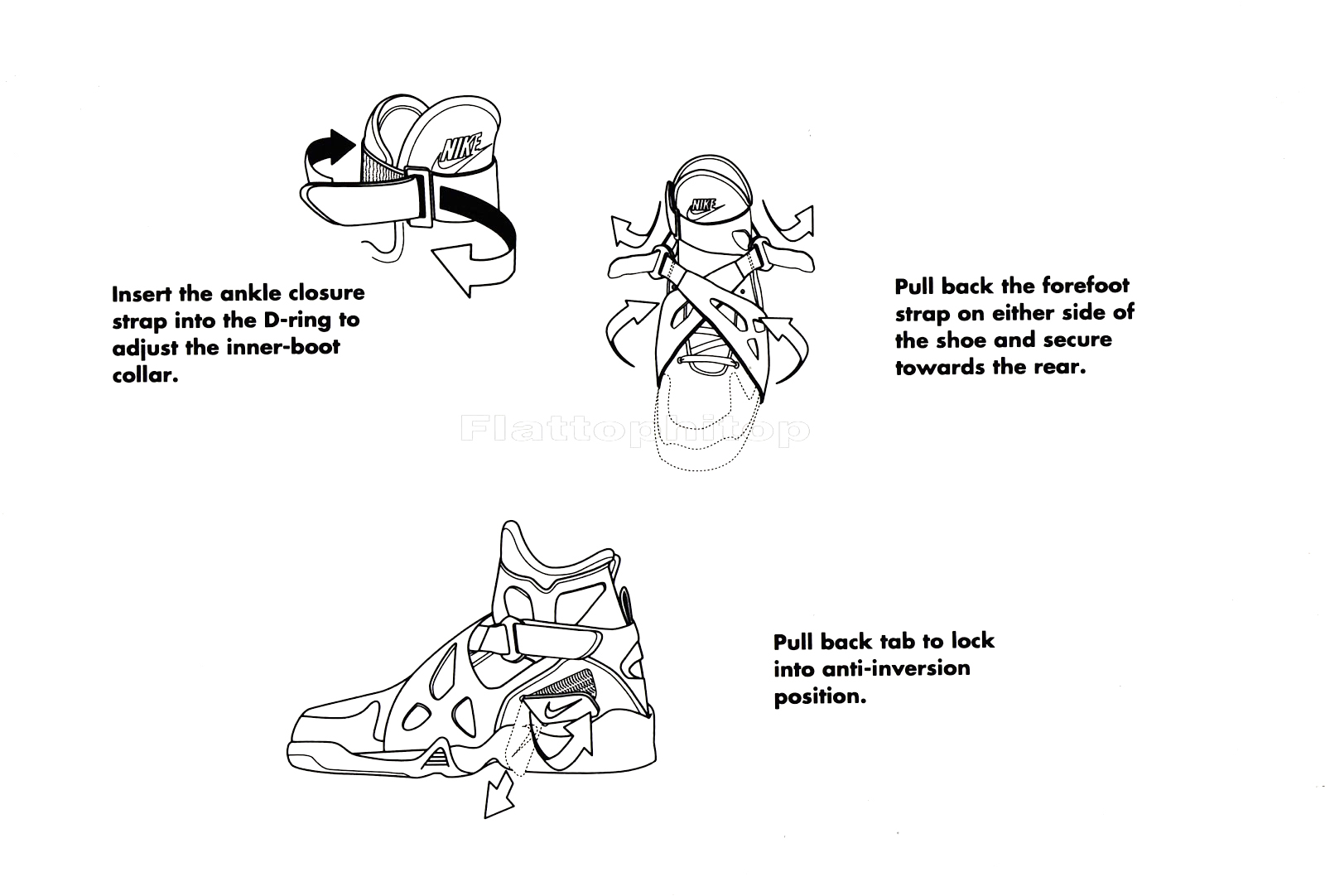 Chris Webber Nike Team Sports Ad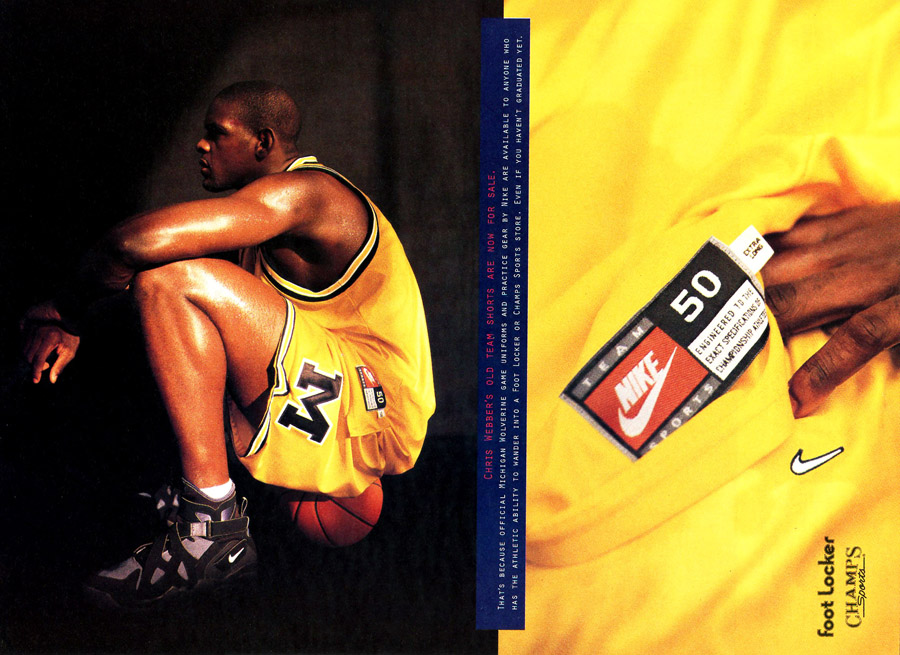 David Robinson