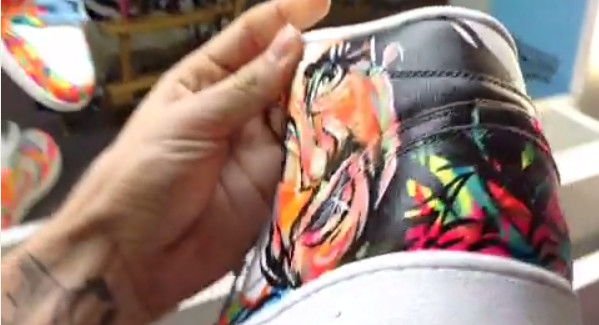 words // Nick DePaula
It's well known that neon style icon Riff Raff is a big fan of colorful sneakers and has no problem showing off his loud tastes.
So it should come as no surprise that he recently posted up a pair of ridiculous custom painted Jordan 1s in his latest Versace Vine.
Check them out below in their full Real Boy glory. And yes, that's his face on the side, because of course.