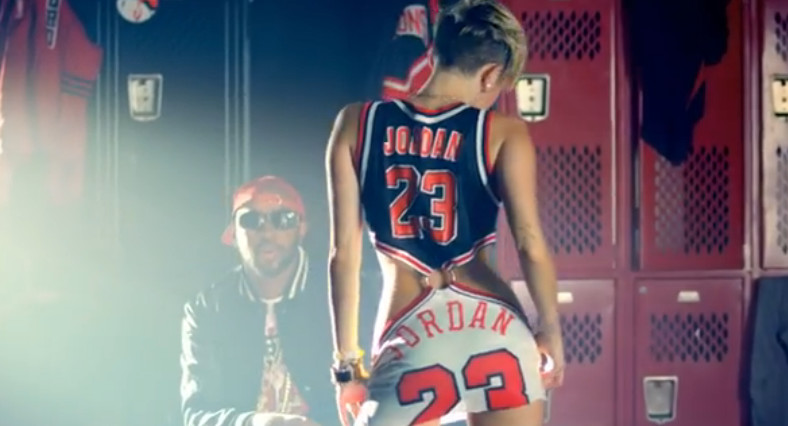 words // Luis Sanchez
A countless amount of Jordan favorites are spotted in Mike WiLL's latest video, '23' which features Miley Cyrus among others.The Hannah Lux-Davis directed video takes Mike WiLL, Miley, Wiz Khalifa and Juicy J back to high school where they're seen rocking a wide variety of J's and Bulls gear as they takeover with '23' blasting through the intercom.
Miley rocks everything from the 'Wolf Grey' Air Jordan 5 to the 'Fire Red' Air Jordan 3, and even the Doernbecher Air Jordan 9 for Mike WiLL's MJ-inspired video. Other Jordan's seen throughout '23' include the 'Oregon Ducks' Air Jordan 3, the 'Concord' Air Jordan 11 and the 'Motorboat Jones' Air Jordan 9 on the feet of Mike WiLL, while Wiz's verse includes a quick glance at the recently released Doernbecher Charity Air Jordan 5.
Check out the recently released video for 23 below, and be sure to look out for Mike WiLL's upcoming debut album Est in 1989 Pt. 3 in the near future.