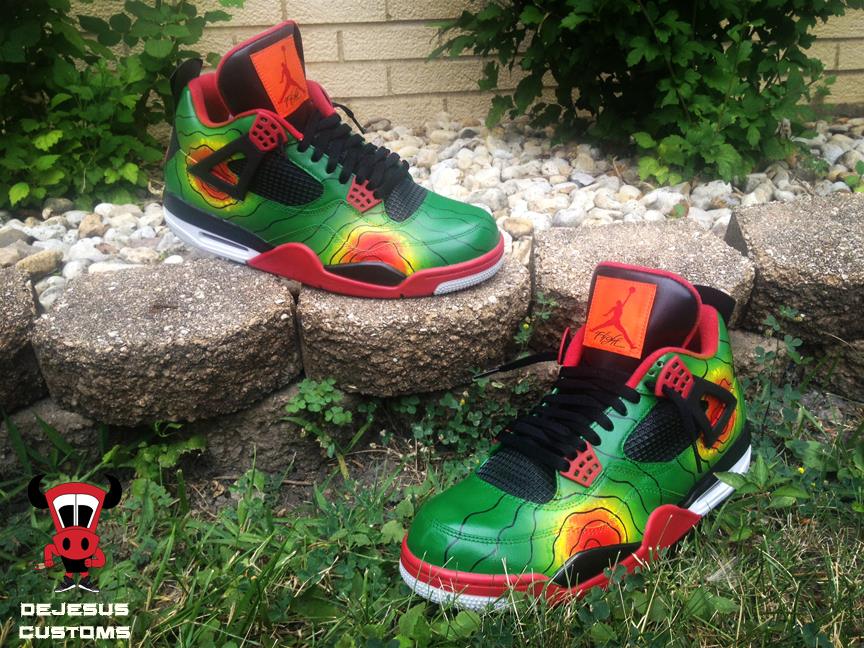 words // Luis Sanchez
Over the past few years, customized sneakers have taken the footwear world by storm. We've seen unmatched designs over a number of signature sneakers, recreating instant classic themes originally introduced by the Swoosh.
Historic themes including the Galaxy, Nerf and Weatherman stories by Nike have quickly become a staple in the world of custom footwear, recreated by both well known customizers and yet to be discovered artists around the globe.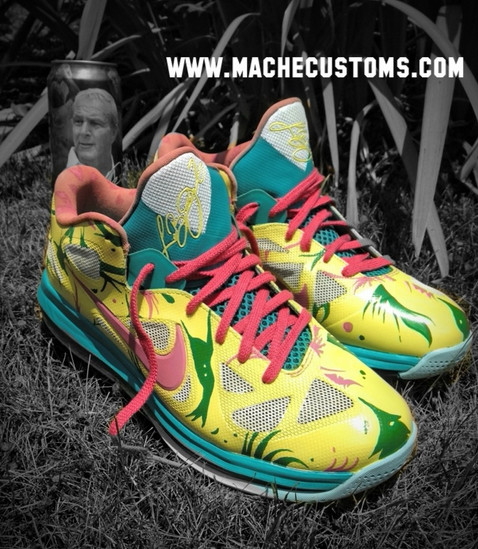 With customizers re-telling the stories everyone wants to see, originality in the world of custom footwear has become some what of a lost art. A select few have introduced original ideas with premium materials and unique color blocks, however it's evident the name of the game has become recreating.
Will original ideas ever reign supreme again in the custom sneaker world? If the thriving sub-culture looks to survive, they'll need to.
Original ideas and stories told through custom footwear have always had a lasting effect, mainly because of the untold story exposed to the world. The ability to let your own knowledge and past experience shine through your work is one least exercised when it comes to customs, limiting the connection made between an artist and their fans.
The execution of original designs presents the opportunity to change the sneaker scene for the better, by educating the younger generation through designs. If artists focused more on sharing what they know and what connects with them, we'd see far more inspiring work. Designs could tell stories which not even Nike has told, and help connect artists with their fans in the most genuine way possible.
Instead of the same re-used Galaxy or Nerf stories being told, younger fans can learn about anything from MJ's championship days to LeBron's historic high school days and early NBA career through the work of customizers around during that era.
We'd see a lot more long-lasting work coming from customizers, which could also challenge brands with the idea that customizers are telling the stories their actual designers should be telling. What's likely happening right now though is the exact opposite with the recreation of original Nike themes.
Recreating designs and ideas over and over again only tells a brand one thing - they must be doing something right. And in the long-run, all these themes will die hard. The opportunity for customizers and brands to step it up and tell a genuine story will be gone. Fans will eventually seek simple ideas with subtle colors and premium materials, limiting the amount of story telling we'll see in future shoes.
What do you think? What are your thoughts on the continued use of recreated ideas on customized sneakers? Who gets more credit, brands like Nike for the original idea, or customizers for their amazing execution? Hit the comments to share your thoughts, and anything else you feel the custom sneaker world is lacking and would like to see done.