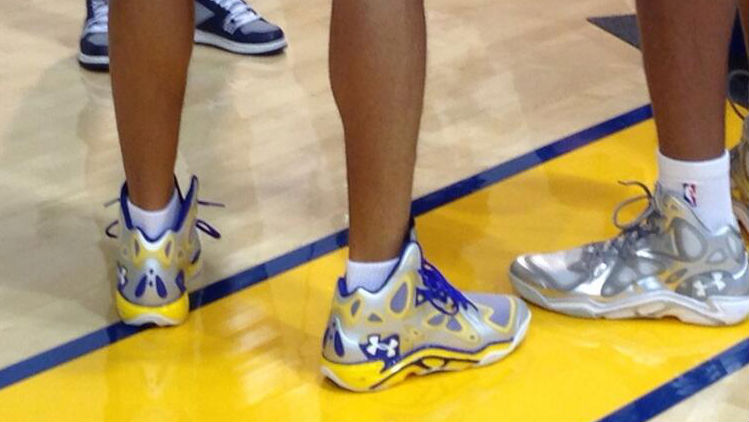 words // Brandon Richard
As reported by Yahoo Sports' Adrian Wojnarowski earlier today, Golden State Warriors guard Stephen Curry has indeed left Nike to become the face of Under Armour Basketball.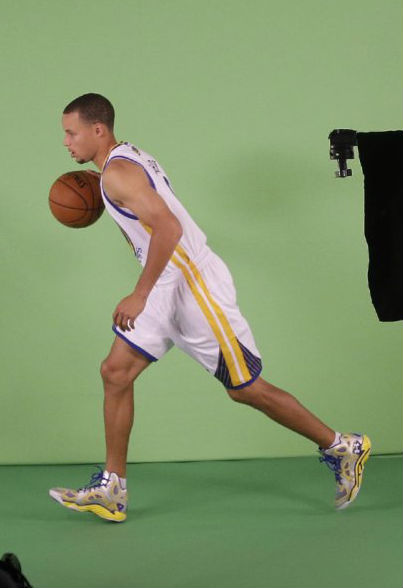 The news confirms a rumor that started making rounds yesterday after photos surfaced of Curry wearing the Under Armour Anatomix Spawn at a commercial shoot. Curry wore Nike sneakers in each of his four pro seasons and his college career at Davidson.
According to Wojnarowski, Curry's UA deal is expected to be officially announced next week.
It's easy to see why this move makes sense for both parties. Under Armour just landed one of the NBA's fastest rising stars at one of the game's most marketable positions. They shore up a roster that includes Brandon Jennings, Kemba Walker, Raymond Felton, Greivis Vasquez, Will Barton and Kent Bazemore.
For Curry, the UA deal marks a fresh start and opens doors for new opportunities. He's the marquee name on a major footwear brand and will likely receive a green light push in several marketing initiatives.
We'd also be remiss if we didn't acknowledge Curry's nagging ankle woes, which he's battled throughout his pro career. Curry had a relatively healthy 2012-2013 season and broke out as a result, but was slowed down in the playoffs with sprains in the first and second rounds. Last year, we published a story about Curry making one of several trips to Nike Headquarters in hopes of finding a sneaker solution to his constant ankle rolls. There's no confirmation that his move to UA has anything to do with his health, but you have to believe that it played a part in the discussions.
Curry's move to UA is the second significant sneaker domino to fall this summer. Though it's only speculation at this point, it's believed that Boston Celtics point guard Rajon Rondo will also be leaving Nike to sign a deal with Chinese brand ANTA.
More information about this new partnership and what Under Armour's plans are for Curry will be revealed next week. In the meantime, let us know what you think about this move and how it impacts the landscape of sneaker endorsements.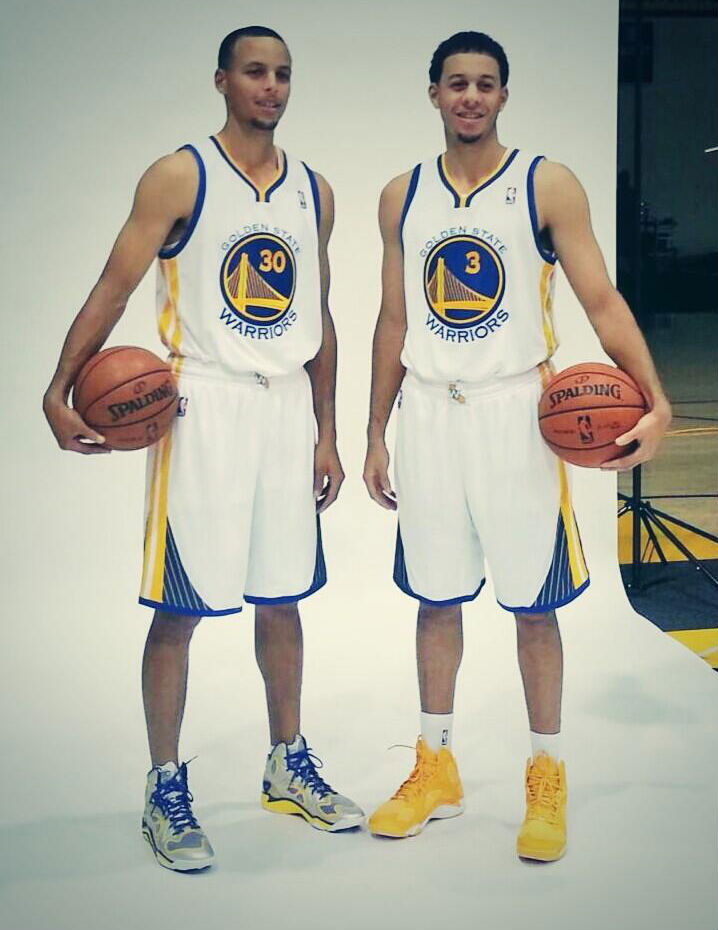 images via @Warriors, @CruzKontrol