words // Nick DePaula
When it comes to teasers and hints, this one is pretty straightforward to solve.
About a month ago, I got a text from a friend in the footwear industry based in China that just read: "Anta is getting one of the big names."
Next summer is the needle moving class of sneaker free agent players (which includes KD, Kyrie, Paul George, rookie Andrew Wiggins and many others...), but still, this summer's group of Steph Curry, Jeremy Lin, Tyreke Evans, Joakim Noah and Rajon Rondo still boasts some great talent.
So when Anta posted this teaser of their new lineup of players on their website recently, first spotted by Celtics loyalist KWAPT, it would appear to be easy enough to connect the dots.

The shadowed-out players in the lineup of Anta endorsers make up "TEAM PRICELESS," which was probably awkwardly coined thanks to Google Translator.
Image #1 would of course be Kevin Garnett, who is not only in clear sight with his last name across his jersey (easy guess!), but who also just recently re-upped with Anta on a five-year extension.
Image #2 is new Pacers forward Luis Scola, longtime Anta endorser and proud owner of the league's most luscious hair.
Image #3? Well, that'd be none other than Celtics point guard and current sneaker free agent Rajon Rondo. It's apparently a modified silhouette taken from a Nike Hyperfuse 2011 photoshoot.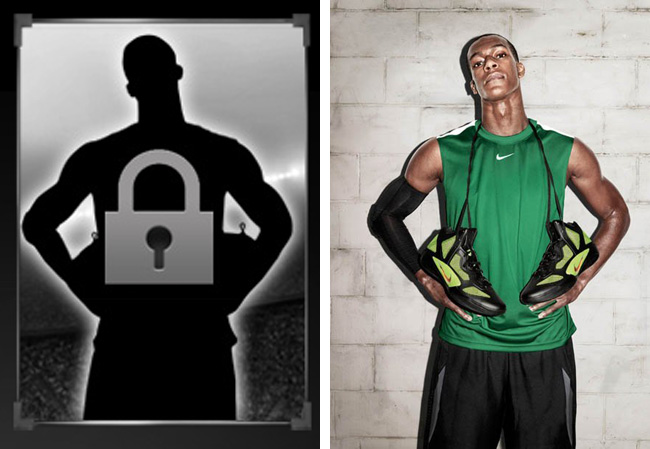 I'm fairly certain the silhouette used for Image #4 is ALSO Rajon Rondo -- but I couldn't find the exact photo match and that's more of a guess based on his slashing stance. Maybe the brand is also adding yet another guard to the stable.
Image #5? Well, that's definitely also Rajon Rondo. Because it's clearly a silhouette from one of the most often seen photos of Rondo, where his awesome Rolls Royce logo back tattoo is clearly visible.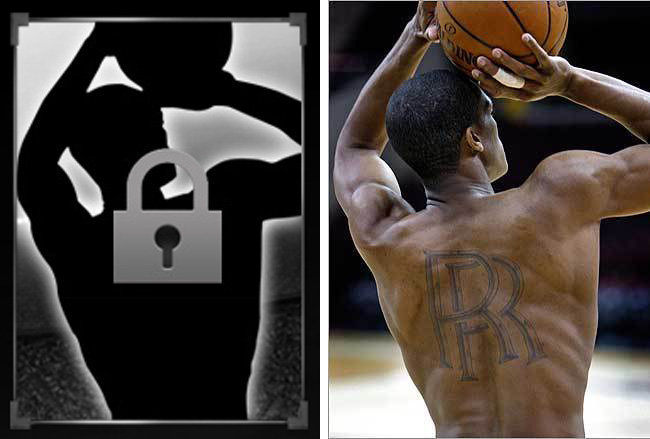 So, when Rajon Rondo's contract officially comes to a close with Nike at the end of the month, keep an eye out for a likely announcement that he'll be joining Anta, one of China's premier sportswear brands.
Wearing Foams, Hyperposite PEs and assorted Huaraches can indeed be great, but according to several sources over the last two years, Anta has been offering nearly double the amount of straight cash to players like Blake Griffin, James Harden and Steph Curry. Those three took less money to join different brands, but Rajon Rondo appears to be open to the move and will look to build his brand overseas.
Perhaps his close teammate of five years and Anta's primary asset in Kevin Garnett was able to sway him to join the movement.
It's hard to blame Rondo too, because he's clearly a wanted man. So much so, that Anta is apparently willing to play him at up to three positions in the starting five of "TEAM PRICELESS."