words // Brandon Richard
Earlier this morning, a lot of you woke up, sat in front of your computer and attempted to purchase the Doernbecher Freestyle Air Jordan 5 Retro. Earlier this morning, a lot of you received some kind of error message within 30 seconds of the shoe's release and were left empty-handed. With each passing Saturday, it's getting harder to get your hands on a pair of sneakers without forking over extra dollars on the aftermarket. Still, this is what we're all passionate about and we give it a shot anyway.
Sole Collector Forum members sounded off about this morning's Air Jordan 5 DB release, and as you'd probably guess, feedback wasn't exactly positive. Scroll through the caps to see some of the top comments about the drop and share stories about your own in-store or online experience below.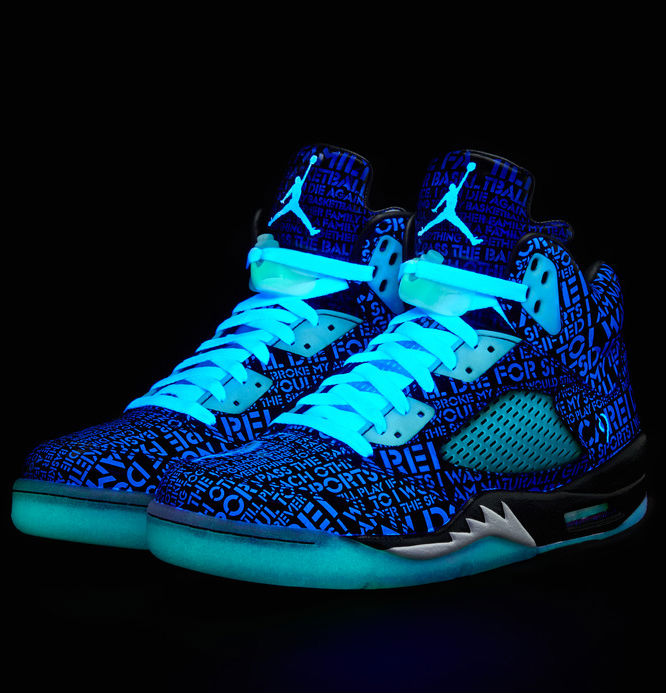 First thing we all think when that 'Spot In Line' message pops up.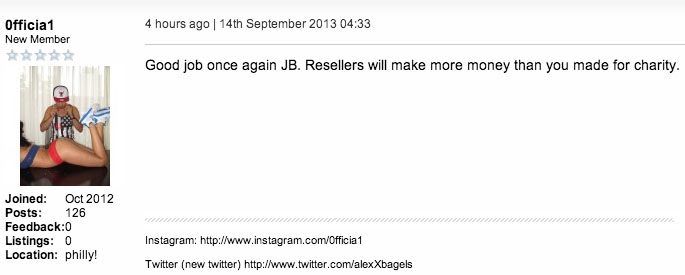 Re-sell prices are already north of $1,000. They're making a LOT more.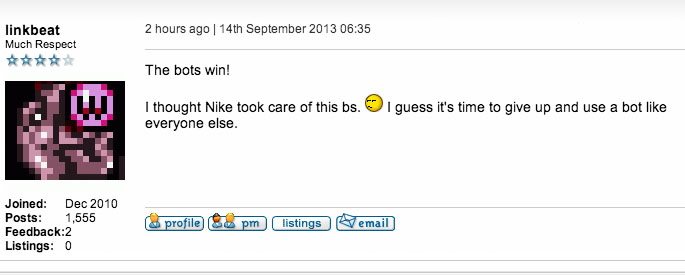 Can you blame him? Nice guys finish last.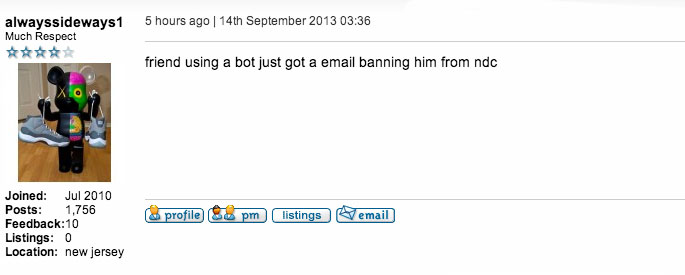 And this is the downside to just giving in and getting a bot.

And a lot of bot users are still walking away empty-handed.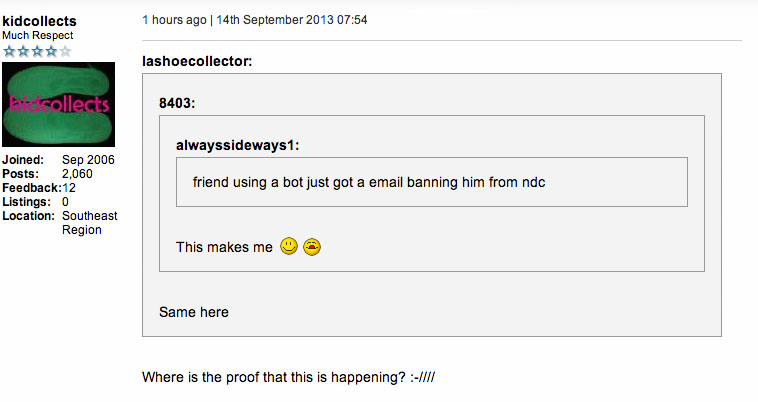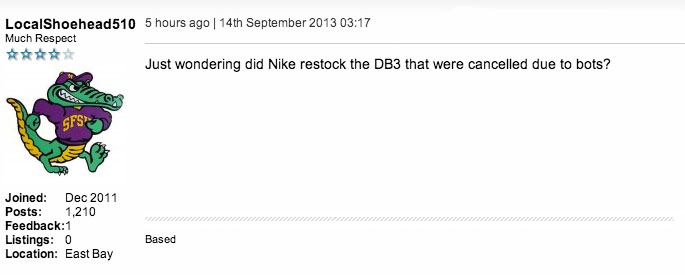 Yeah, whatever happened to those?

Saying you're done with the Jordan game and then immediately leaving the door open for a return. We've all done it.

Something tells me that the demise of 'Twitter Link Only' will not be the end of this war.

No kicks, but he seems to have avoided the whole vomit on his sweater thing.

He's right, but it doesn't make us feel any better.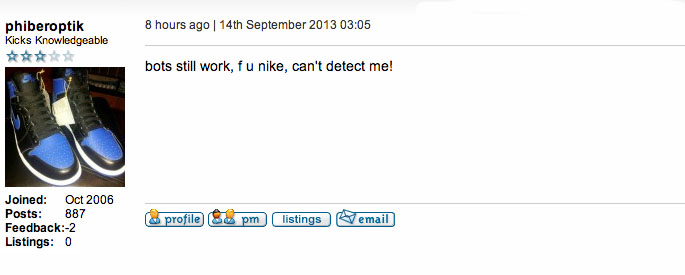 This guy is the '96 Pac of the sneaker game. Bot Life, Nike, Bot Life!



Gotta pretend to be happy for the handful of people that managed to get through. Congratulations! Really!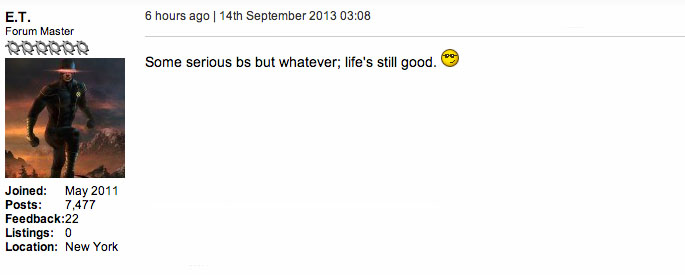 Always important to remember.