words // Brandon Richard
Our next Flashback for the start of Kickoff 2013 takes us back to 2002, when Randy Gene Moss launched an all-out assault on secondaries in cleated and turf Air Jordan 9 Player Exclusives.
Moss' PE featured a white leather upper, metallic purple overlays and yellow hits along the inner lining, pull-tab and heel embroidery. The cleated version was worn for road games, while the turf shoe was Moss' weapon of choice at the Metrodome.
A year earlier, Moss wore a similar colorway of the Air Jordan 11. Though his series was short-lived, did Randy have some of the best Jordan PEs of all-time?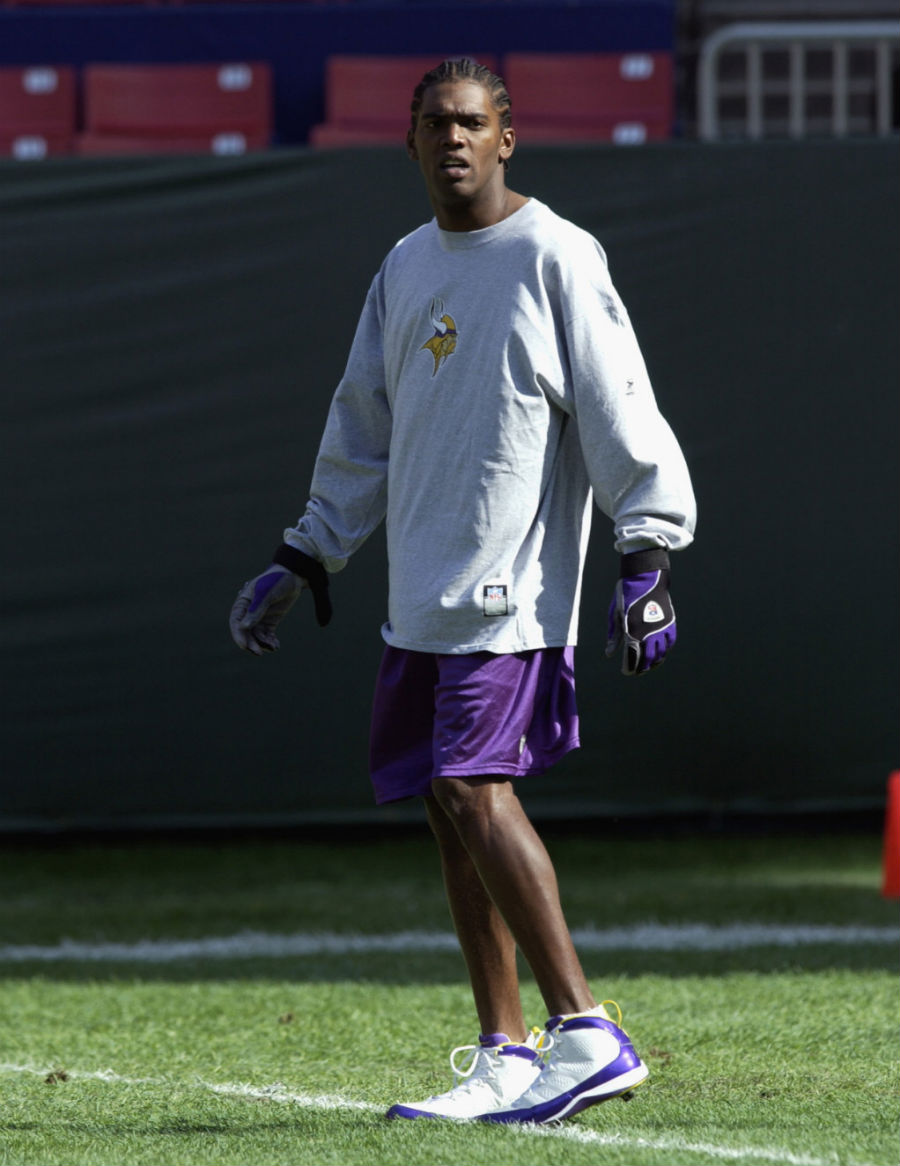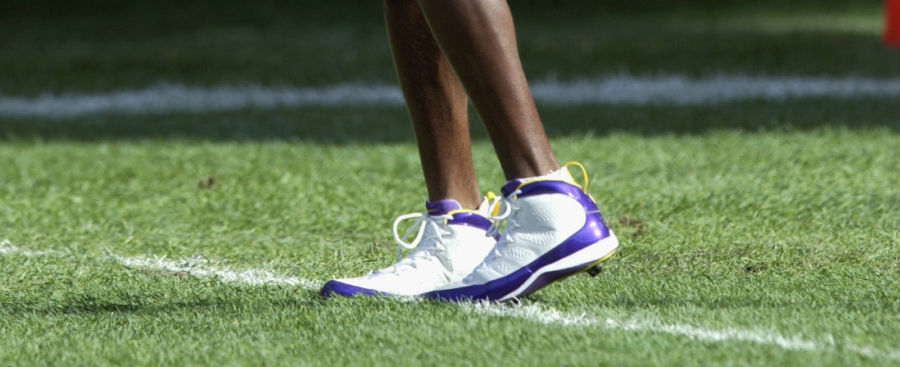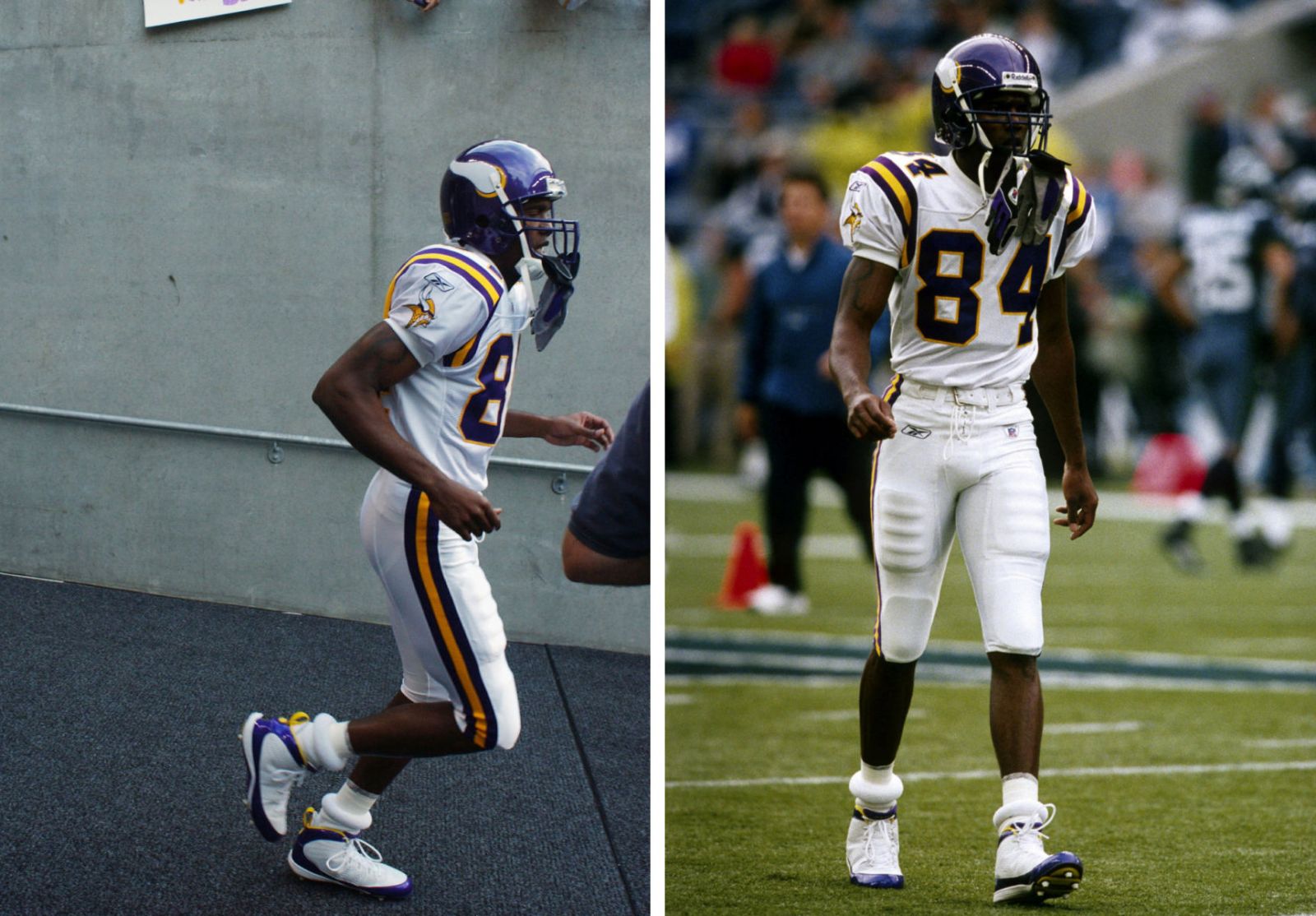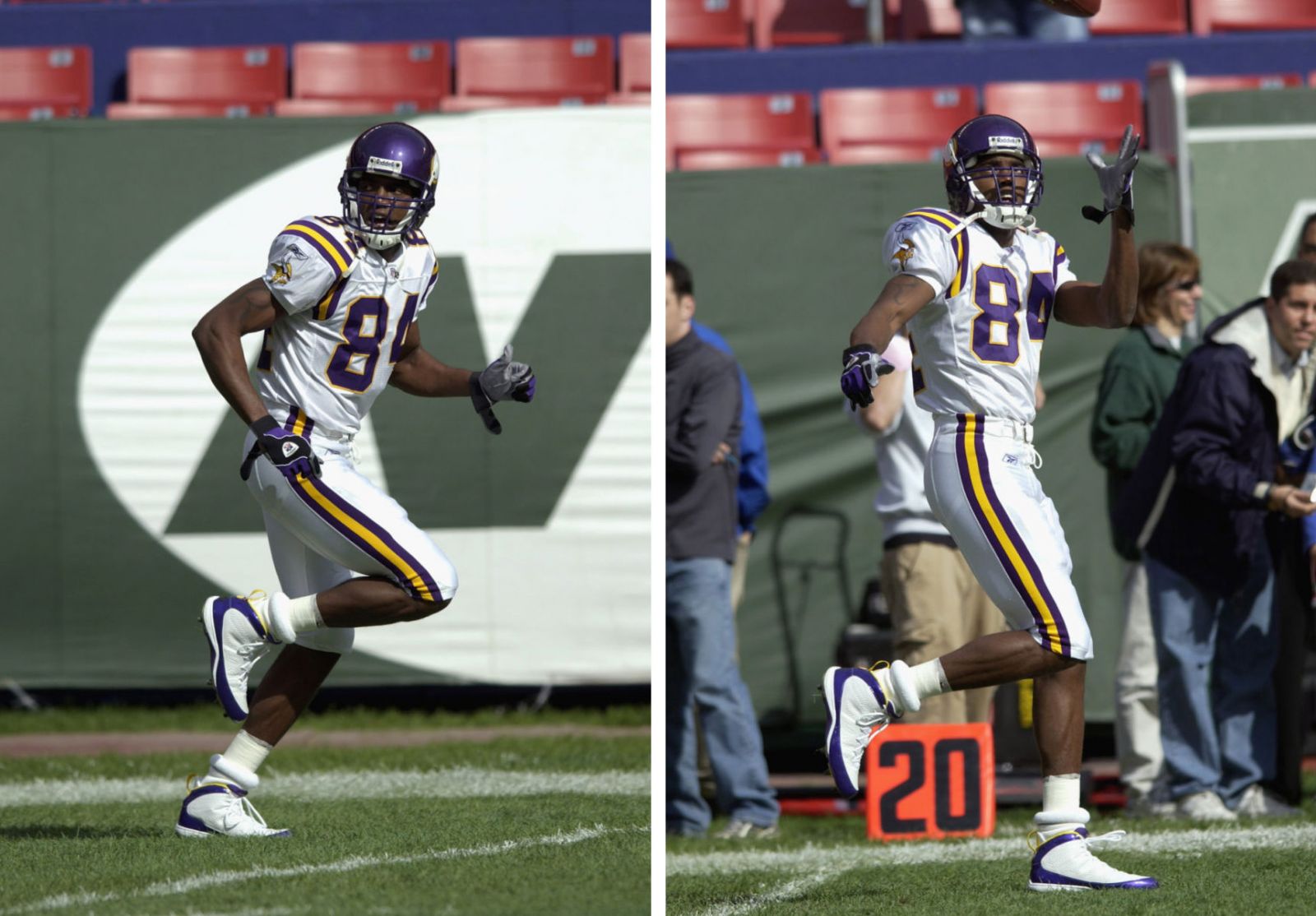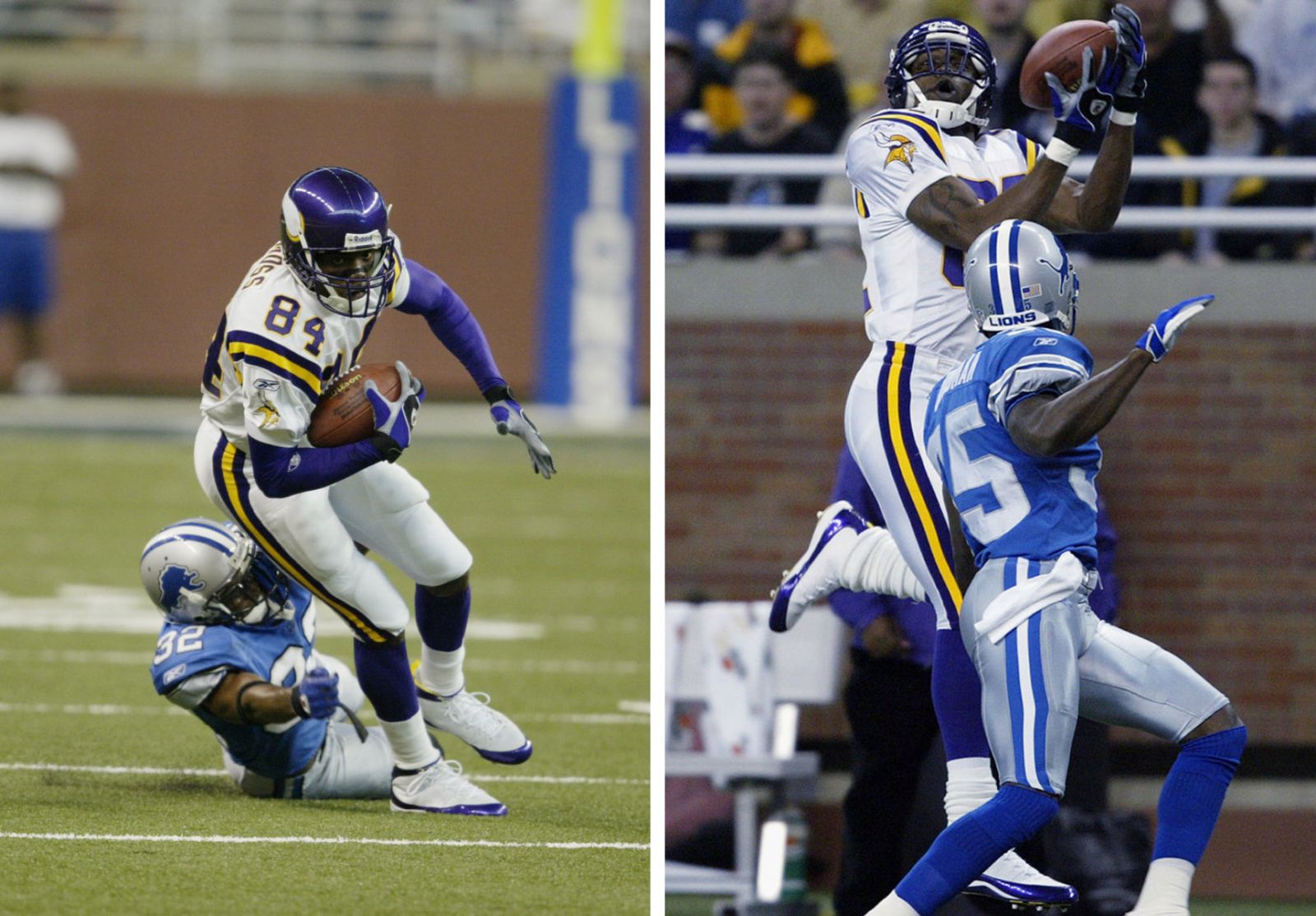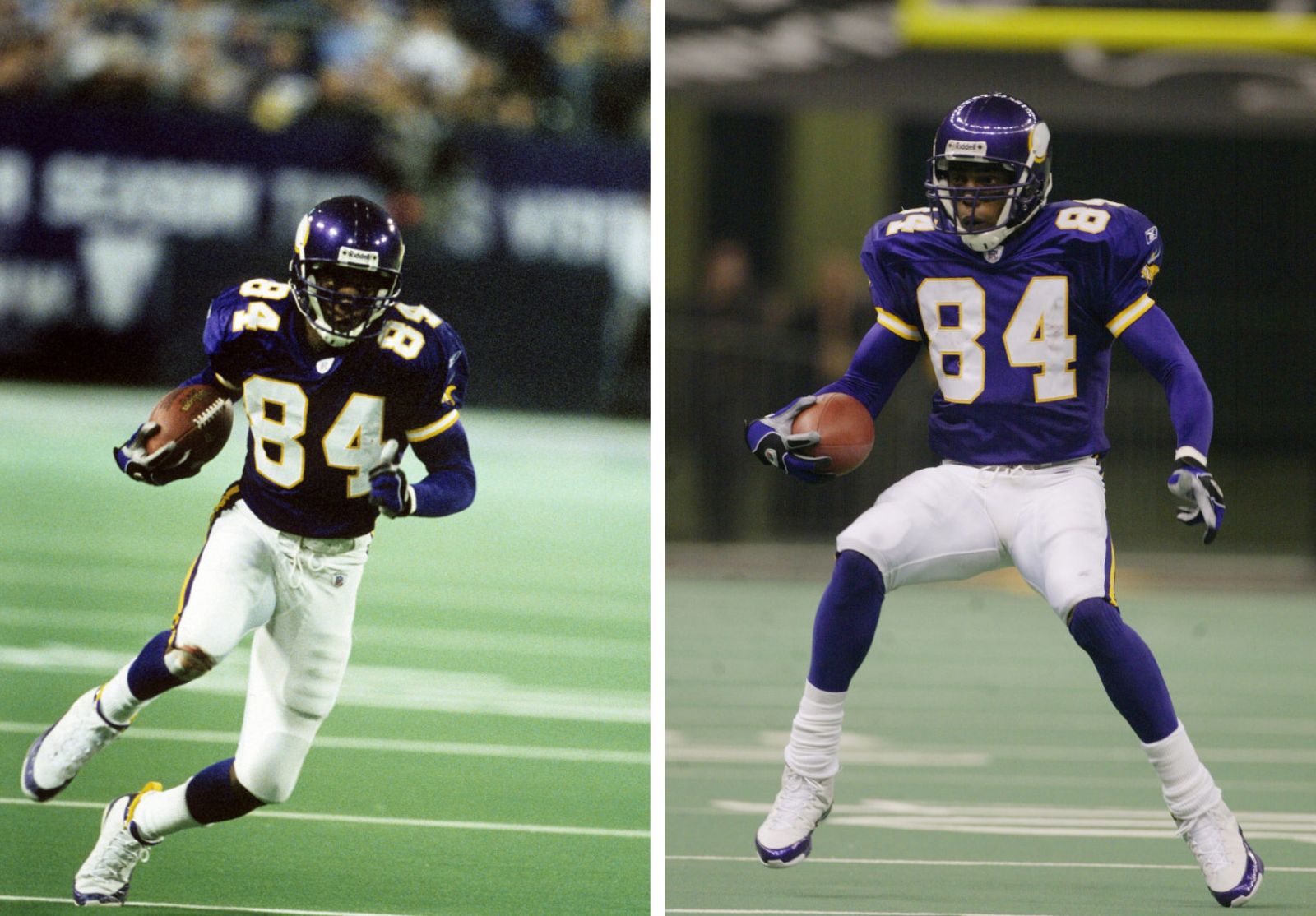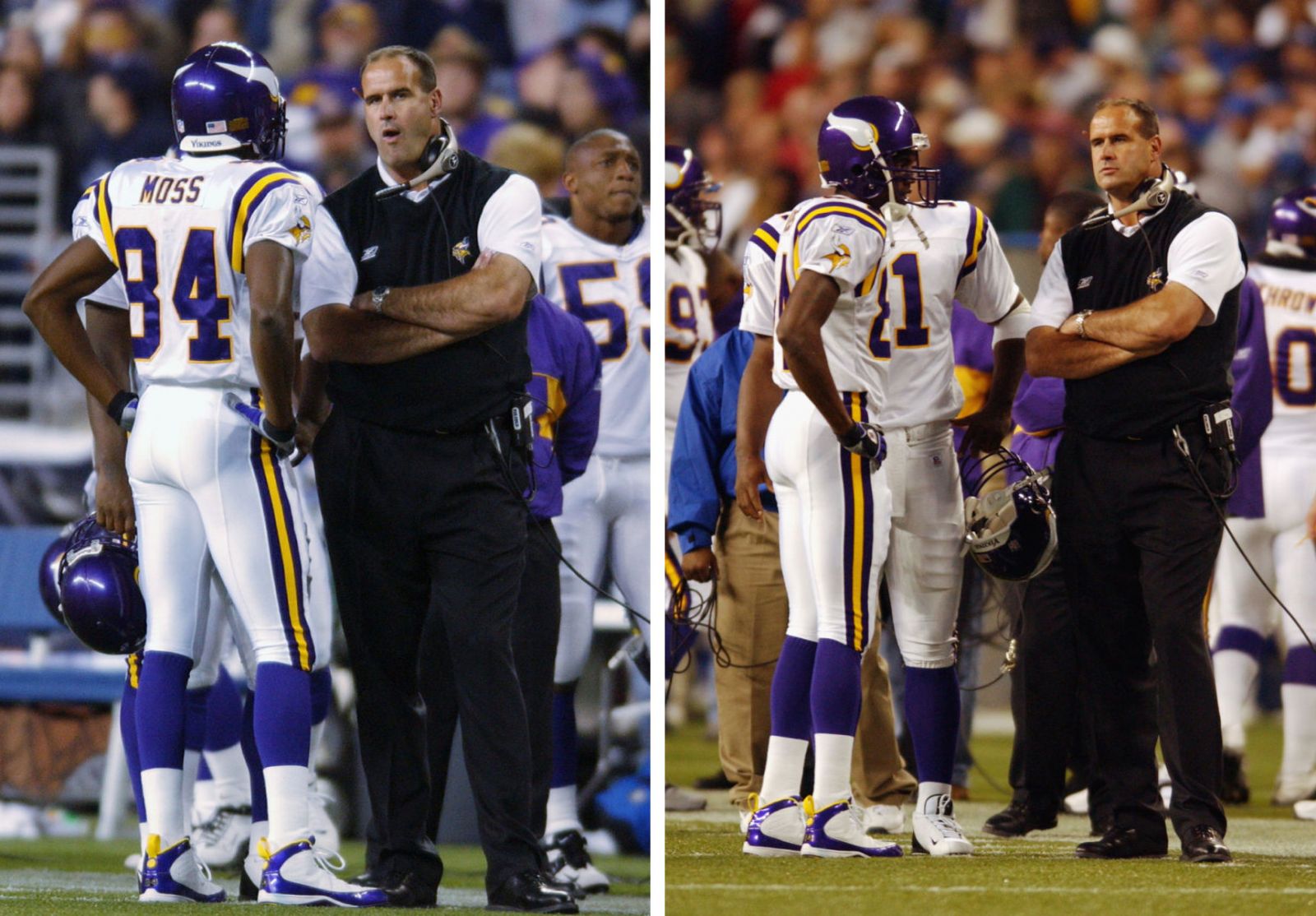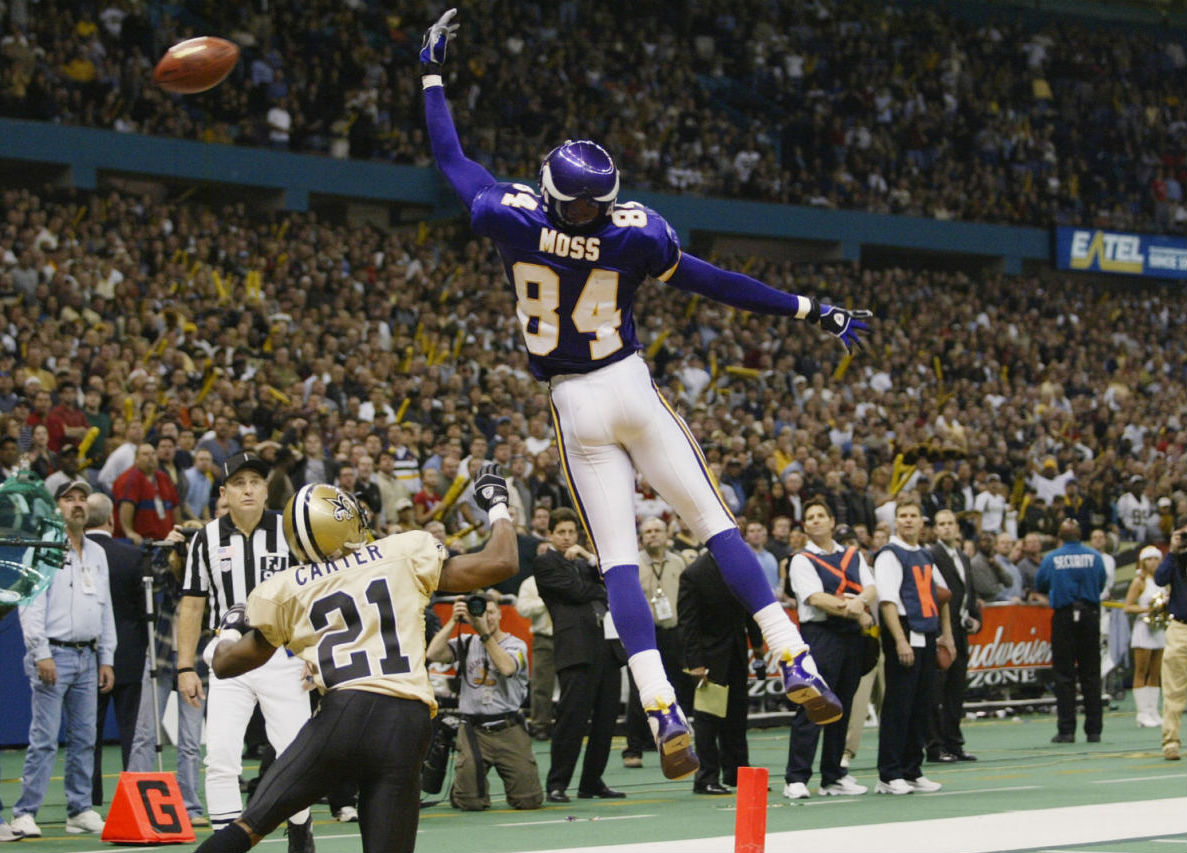 images via Getty