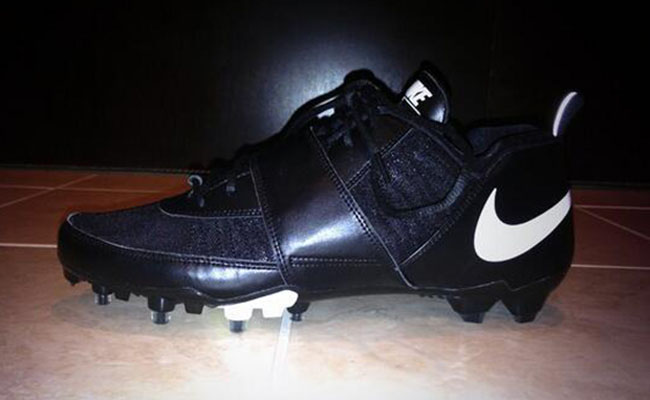 words // Zac Dubasik
The Nike Zoom Revis has been one of the first non-basketball signature shoes to draw major attention in years, and now we see a version of that shoe built for the football field. The cleat was debuted by Revis yesterday, in his first game back after a torn ACL.
This PE edition is rather tame, featuring a simple black and white colorway. While we've seen far more bold colorways of the Zoom Revis, this version holds true to typical NFL style, which seems to discourage interesting footwear.
Let us know what you think in the comments. Did the cleated version look like you would have expected?
images via John Geiger