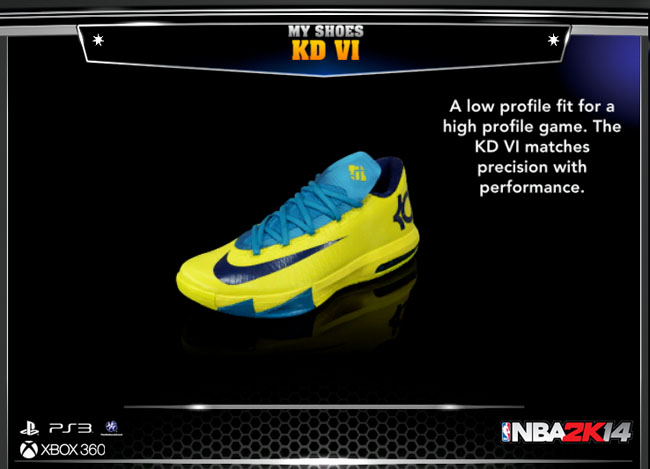 words // Zac Dubasik
If you've ever dreamed of being able to play in a digital version of shoes like the Peak Battier VII, Anta KG3 or Under Armour Micro G Ion, you're in luck. NBA 2K14 has them, plus a lot more.
Along with more celebrated models, like the KD6, Crazy Quick or Super.Fly 2, we see retro models like the Crazy 8, as well as lesser known models like the ones mentioned above. You'll notice a few major shoes are missing, like the LeBron 11, and Rose 4, however, this isn't even the full list. We'll have shots of those as they become available. For now, check out this extensive gallery for a look at just how authentic the game goes, by including shoes you may not have known even exist.
Which shoes are you most looking forward to seeing in the game?