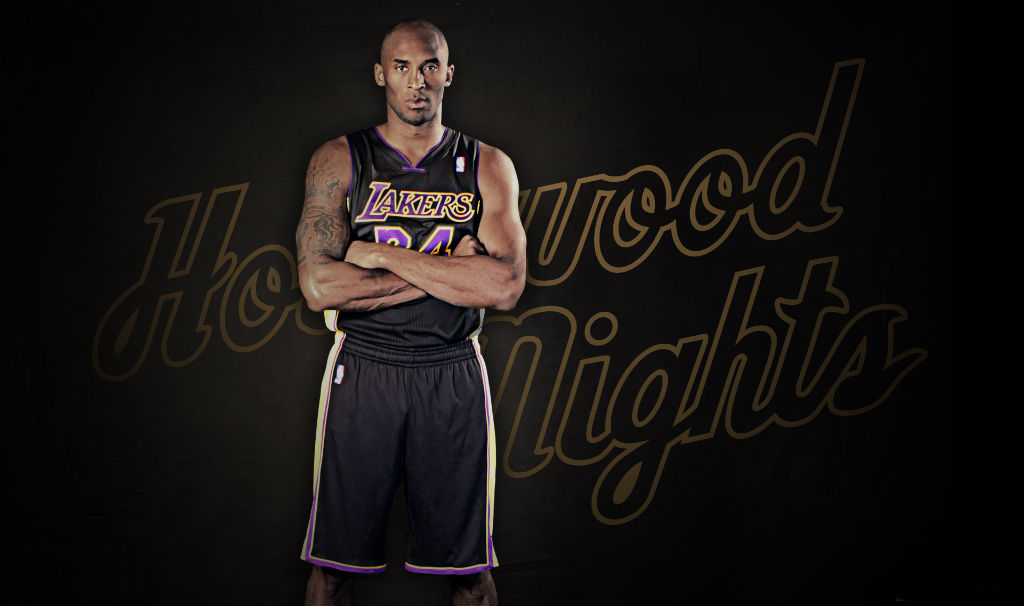 words // Brandon Richard
This season, the Los Angeles Lakers will be wearing black 'Hollywood Nights' alternate uniforms for select games. The new uniforms join traditional purple and gold looks, as well as the white uniforms that were introduced in 2002-2003.
According to the Lakers, the main motivation behind introducing black uniforms was feedback from fans. The Hollywood Nights theme in part acknowledges the celebrities like Jack Nicholson that have long supported the team, but also serves as a nod to the huge number of people that work behind the scenes to make up one of L.A.'s biggest industries.
Fan can pre-order 'Hollywood Nights' jerseys now at Lakers Store and download wallpapers at lakers.com.