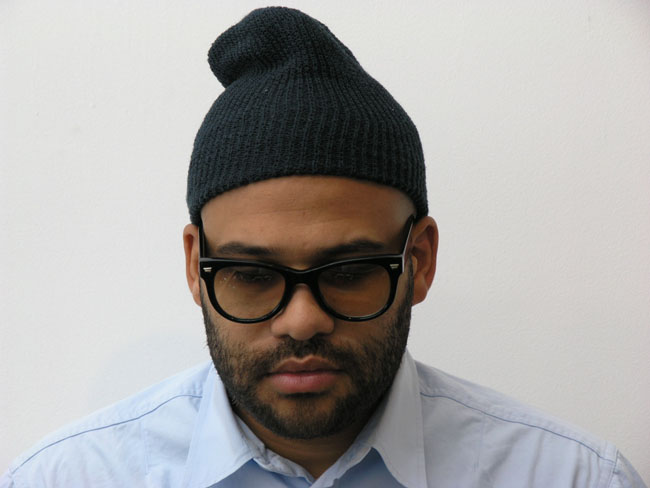 words and interview // Zac Dubasik
Chris Gibbs was born and raised in Canada's capital city of Ottawa, but summers spent with family in New York inspired his move there shortly after high school, where he would spend his next 12 years. New York is where Gibbs got his start with legendary streetwear shop Union.
And after getting married and moving to LA, Gibbs stuck with Union, where he was then doing buying for all of their stores. Four years ago, he got the opportunity to buy Union which he has since made his own.
Gibbs has been tapped by Heineken to serve as creative director for their #Heineken100 program, in their "Man of the World" initiative. We recently got a chance to catch up with Gibbs, to talk Union, the Mark McNairy x Heineken collaboration, and how it all relates to the sneaker world.
ZD: Union is a really unique shop in the sense that it's been the first and only place to carry a lot of brands, at least in the U.S.
CG: This pre-dates me. I like to preface that, because I'm about to say something that I think is the absolute truth, but it's not about me because it was before I got there. I know Union basically created streetwear. It didn't exist before they started. It was a place where young, up-and-coming designers could show their stuff, and to me, that was the beginning of streetwear.
The beginning was a lot more smaller designers, and then, it's grown into a place where we then started importing brands, because, basically, as streetwear grew and became – I don't wanna call it mainstream necessarily, but really big – we've always been this place to find something that you can't really find elsewhere. And as streetwear became easier to find, we had to kind of diversify what we offered. So, one of the things we started doing was looking to other countries, because many brands that are big in other countries are unheard of here. And Japan has been one of our big places to find that.
And now we are kind of growing into this place that we still break young, up-and-coming designers, we still have international brands, and now we've basically created what I believe to be our own kind of look and edit. And now we get the chance to maybe buy bigger brands that people have heard of, but we're buying out own edit, which is quite unique. It's not the stuff that maybe the department stores would buy from this brand.
Gibbs and Mark McNairy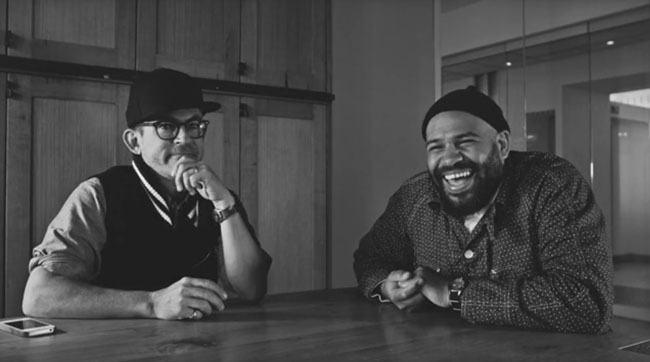 How did you get involved with this project with Heineken?
They reached out to me through a mutual friend. I guess he appreciated my sensibilities. I think the first thing they wanted to do was footwear, and they didn't want to go at all the major brands. They wanted to so something special and unique. And I kind of threw the Mark McNairy idea on the table, and it pretty much was immediately agreed upon. Mark is someone I go way back with, so it was quite easy to get that going. And that was a great success. It was successful beyond what I can imagine, the first release, which was last year. And we just kind of built off it from there. And now we're doing the shoes again, only because it was so damn successful, and we didn't make enough of the product basically. And we've also added an art piece by Haze, denim from Neighborhood, and a bag from Killspencer.
Why did footwear make sense for a project like this?
I guess it's kind of the largest common denominator, that everybody uses. It's a very distinct piece. I'll give you maybe not the politically correct answer. I think all of us, to a certain degree, when we're walking, when we're checking someone's style, when we're meeting someone new – the first place we might look, is their shoes. This is the easiest kind of signifier of someone's style, right now in this day and age. I guess that's where it started. To a guy, what's the most important thing in their wardrobe? And I think it often starts with the shoes. I think that's something that probably pre-dates my sneaker geek roots, but that definitely kind of built on top of it. I'm a huge sneakerhead at the end of the day, and that's where you start. And I think that's kind of how we thought of it.
Do you think a shoe like this is a natural progression for guys that are sneakerheads? Do you think that crowd is moving towards stuff more like this?
I do. Again, me being that guy, I think about myself as part of this culture, not outside of it. I'm moving with it. At some point, you want to grow up and diversify what you're wearing. I know I did. As I got older, I wanted to dress up a little bit more, and have some fun with that. I've always tried to think outside the box and do stuff different.
When the sneaker culture was at its highest point, even if you had the one sneakers that no one else had, it became this thing – at least in my mind – where it was like, I'm just a cliché. I'm just the guy that has the craziest sneakers on the block, you know? So what can I do to do something different? I started wearing dress shoes and boots, and I think a lot of guys kind of started trying to just do something different. I don't wanna be that guy in the newest whatever that just came out, in the craziest colors. I wanted to switch the game up. I didn't want to be boxed in and just always wear sneakers all the time. So, you grow up, try and diversify, try and do something different, and you come to a place where you think, "Yeah, I can freak some dress shoes with my style."
How involved were you with the process of actually creating the shoe?
Pretty much 100%. All along I tried to respect that this is a project being curated by Heineken. I tried to keep in mind that we have to make something that is going to contain a certain level of branding and awareness for them. I've always got that in mind, and it's always in the back of my head, and I've communicated that to them, and I communicated that to Mark. We've got to keep some kind of Heineken sensibilities in there. Considering that, it's been me and Mark. We've come together, and we've had a really good working relationship for a long time. We've had pretty much full creative control of the product. I know that's rare, and hard to believe, but it's true.
You're going to see a green sole on the shoe, and that's a very Heineken sole. But that's because Mark and I wanted that to happen. We could have easily said we want the shoe to have an all-over Heineken repeat print, and embossed and bright green suede. We could have done that, and that's maybe the shoe that could have come out. But that's not what we wanted, and that's not what I think best serves this project.
Could you talk about your history with Mark, and what it was like working together on this project?
It's been quite easy. Again, we go way back. We go back to when he was helping with production with Supreme, to when he had two different brands in Union. This is going back basically like 15 years, and the store was a lot smaller, so I had a very close relationship with all the people that we would carry. It was a much more intimate relationship back then. And then coming up to when Mark started the McNairy shoes with Sanders & Sanders.
I already know what to expect, and what he can deliver on, and he knows kind of the things that I'll be looking for, through us working together in the past. It was really quite easy. Almost immediately upon talking to Heineken and thinking about what we wanted to do, I knew exactly what we wanted to do right away. I knew that Mark could do it. And I knew it was going to be successful.
I want to say, six years ago, when Mark first started his project, he was doing a red brick sole shoe, which is a very traditional saddle shoe. And I asked him, "Hey, can you do a different color sole?" I wanted to take my sneakerhead roots, and do a bright colored sole. And originally he couldn't do it, but then six months later, he got back to me, and said he'd found some EVA rubber that they could make a different colored sole. Then, at Union, we did this blue-soled shoe, that we did really well with. We kept the upper quite traditional; we didn't do much to it. We made the sole blue, and we gave it white eyelets – kind of again borrowing from sneaker culture. So, when Heineken approached me, I knew what we were going to do. We were going to do the green sole shoe.