words // Brandon Richard
If you thought Hulk Hogan's foray into the sneaker game was a one-and-done, think again. Earlier today, the wrestling icon shared his latest Jumpman haul — 'Fire Red' and 'Grape' 5s, 'Playoff' 8s and the 13 in White/Black.
After a lineup of Retro+ colorways the last time around, Hulk sticks with the originals here. Like it or not, that's a pretty solid rotation for the Hulkster. He's learning the ropes (pun intended) in record time.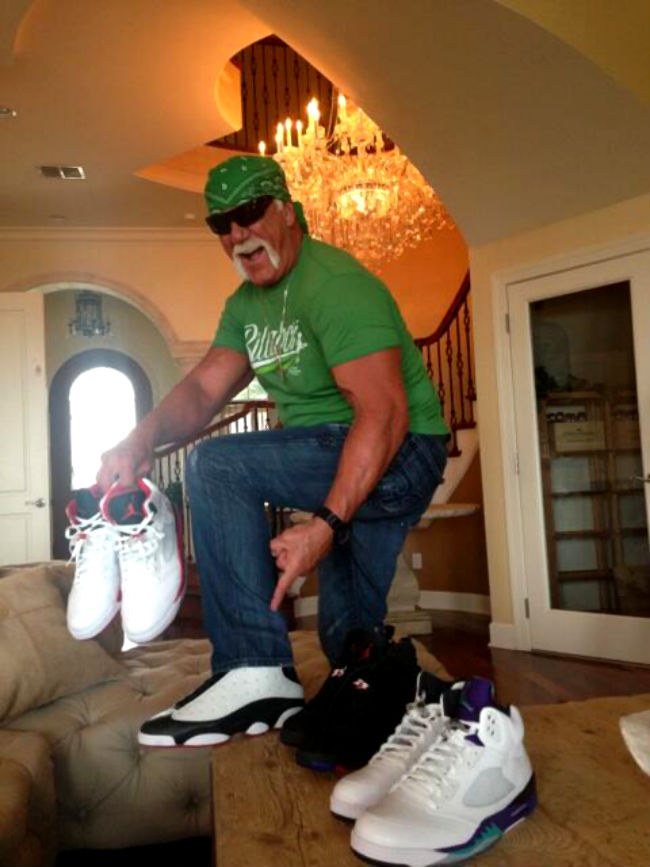 image via @HulkHogan