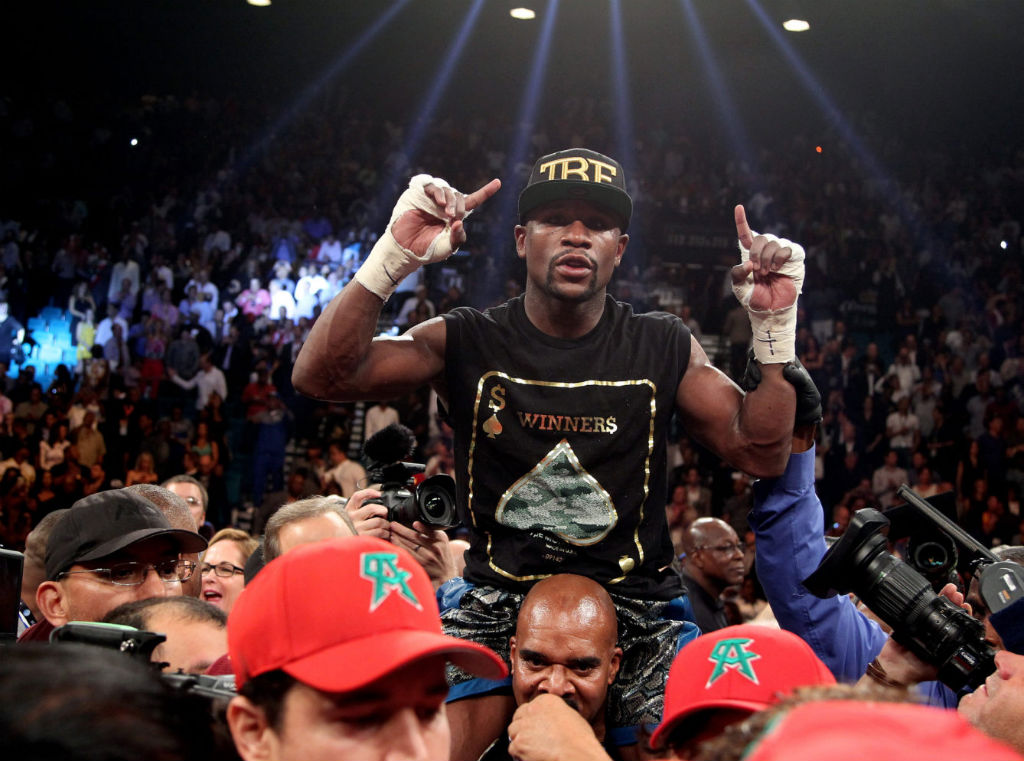 It was hyped as the biggest fight that could be made outside of Mayweather/Pacquiao. Undefeated 36-year old Floyd against an exciting 23-year old Mexican boxer by the name of "Canelo" Alvarez, who also had no losses on his record in 42 fights. The announcement was huge and the build was grand. However, the fight didn't exactly live up to expectations — unless you expected Floyd to be his usual dominant and unhittable self.
Mayweather thoroughly outclassed Canelo from start to finish, Alvarez maybe stealing 2-3 rounds at best in the eyes of most observers. When it was all said and done, the judges awarded Mayweather a majority decision victory, judge CJ Ross controversially calling the fight a draw. Ross was also one of the judges that blindly called Timothy Bradley the victor in a fight dominated by Manny Pacquiao.
Below are a few photos from last night's fight, including a shot of the footwear worn by both boxers. Mayweather wore white and blue Reebok boxing boots to match his custom snakeskin in-ring attire, while Canelo went with a Mexican-themed colorway of his Under Armour boot. We all know who won the fight — who rocked the better boots?
Also be sure to check out our list of the Top Sneaker Moments In Combat Sports History.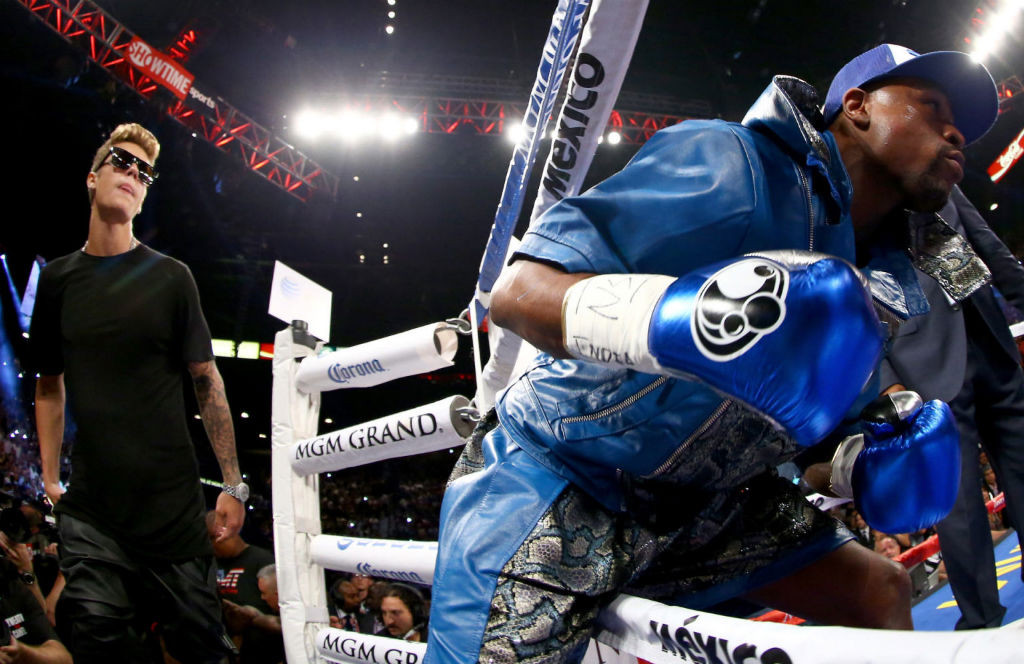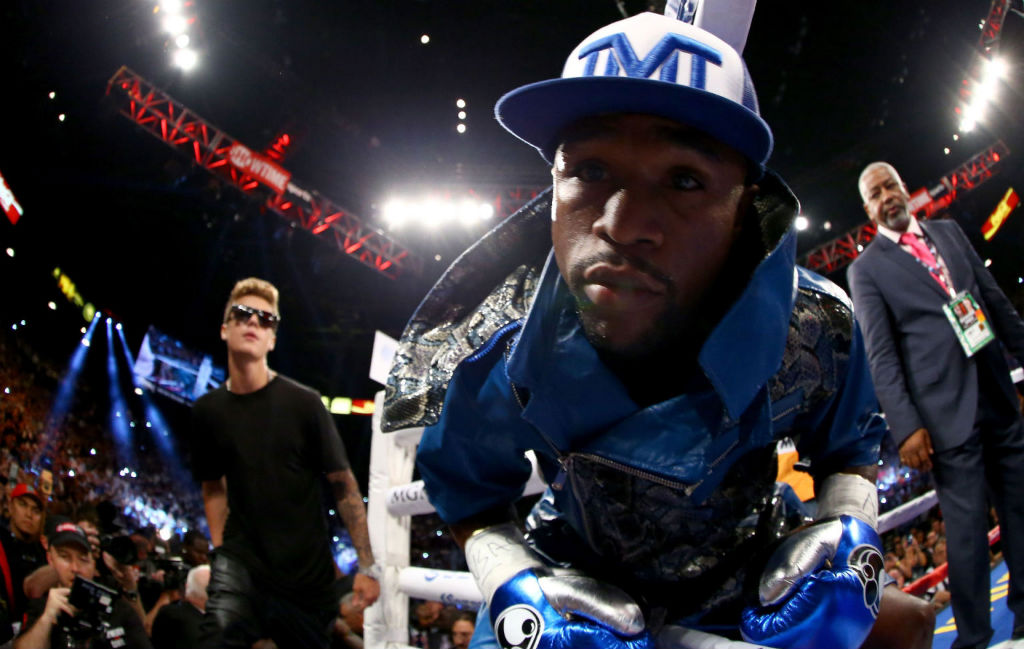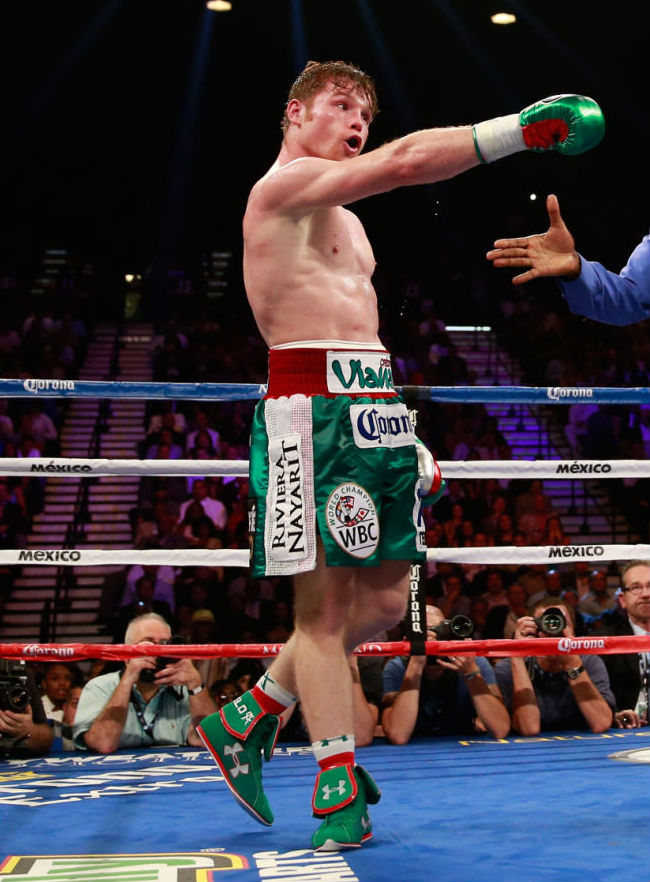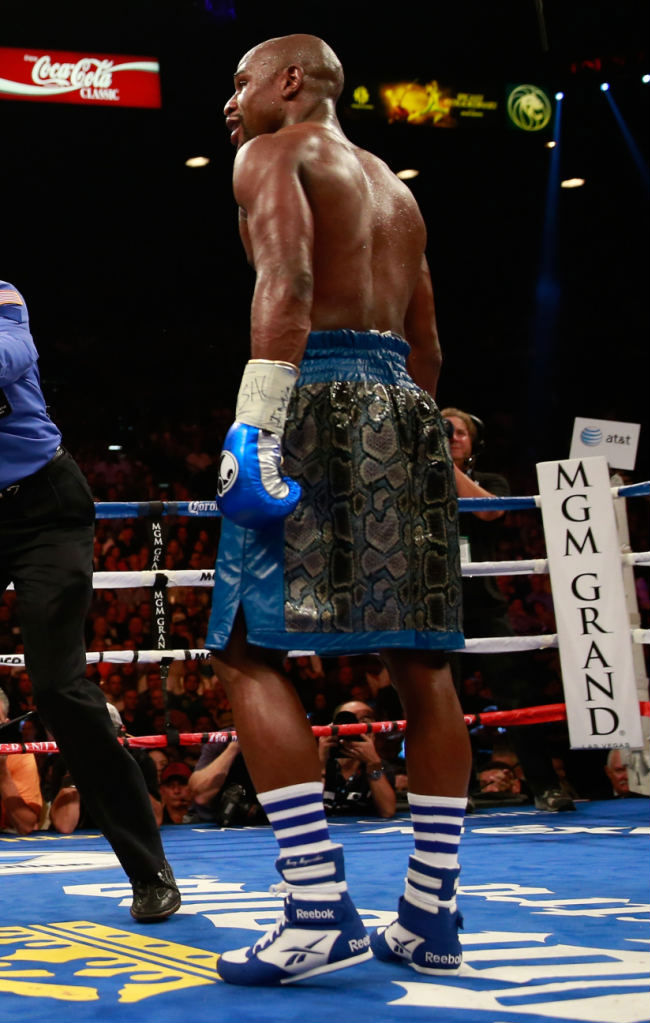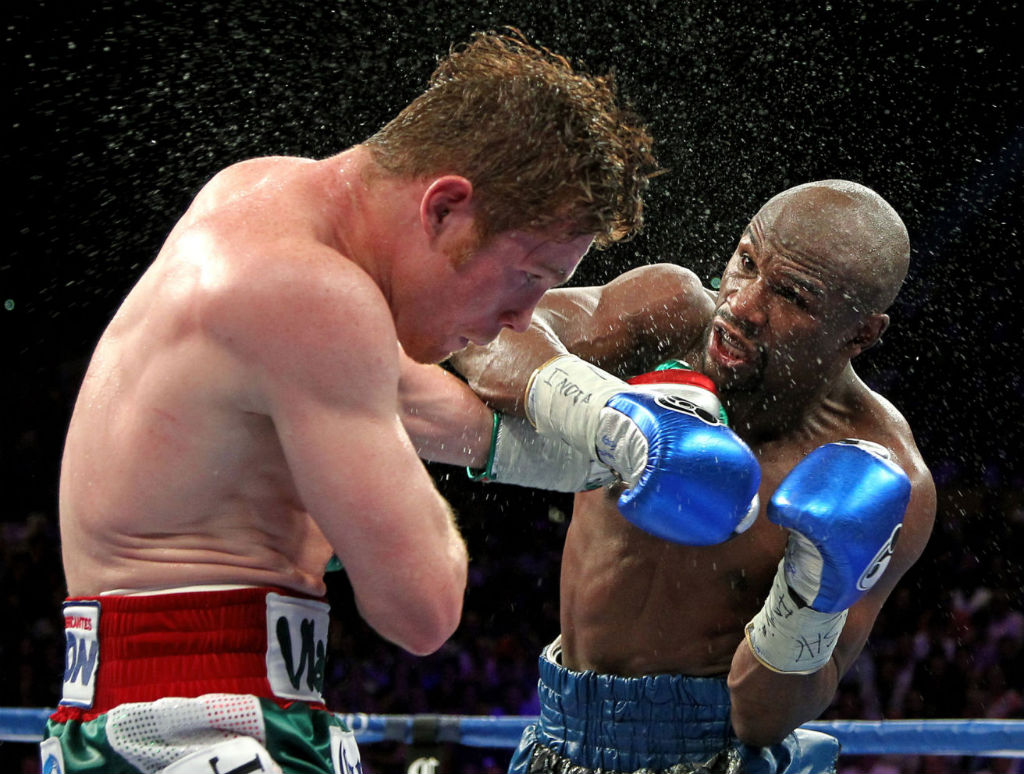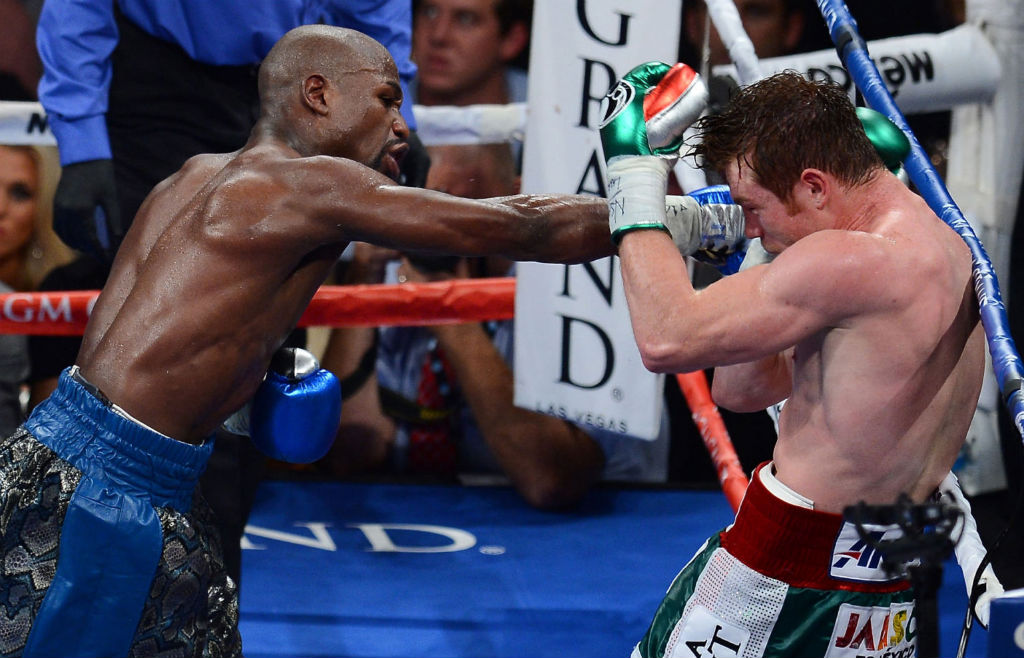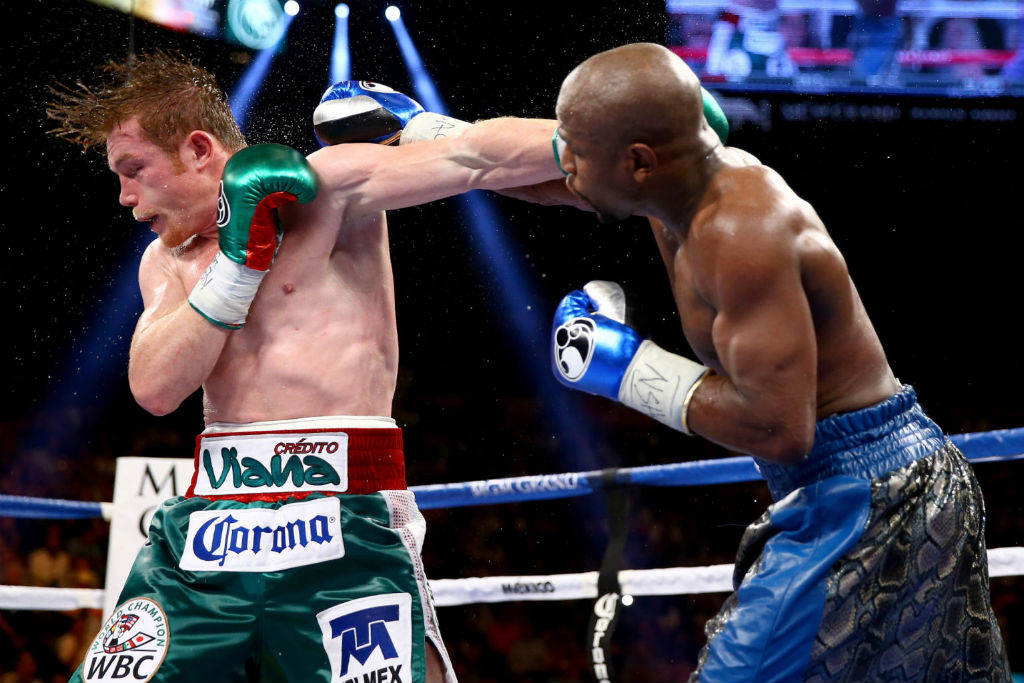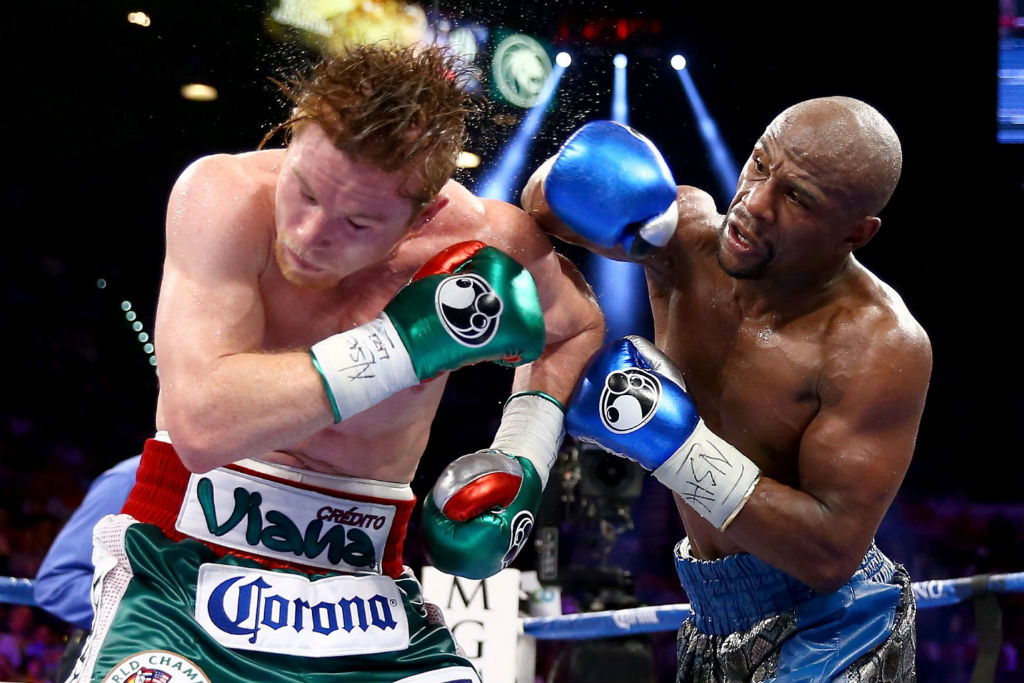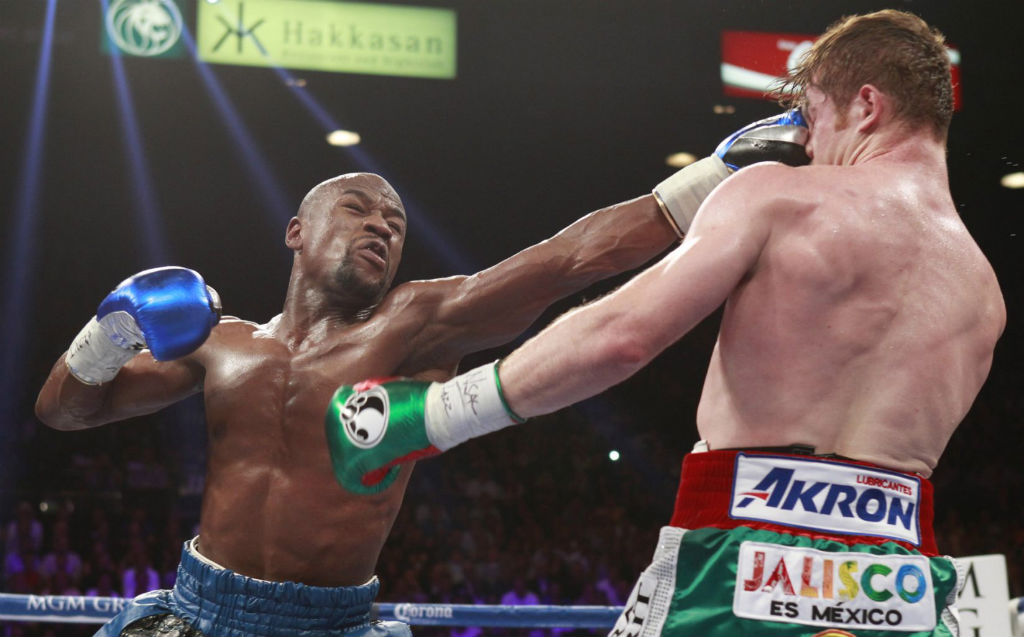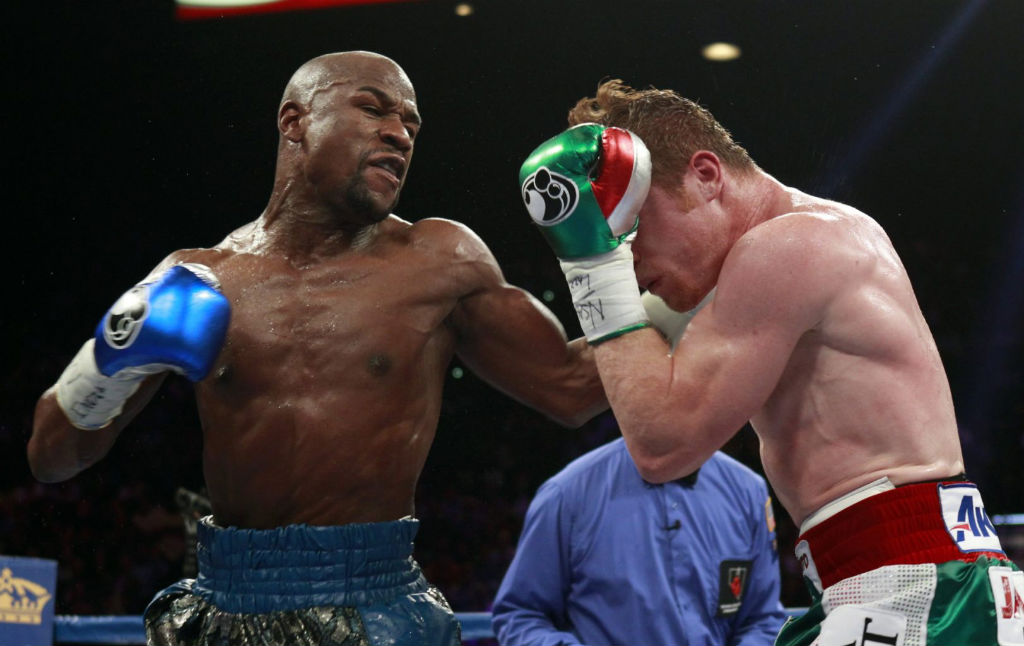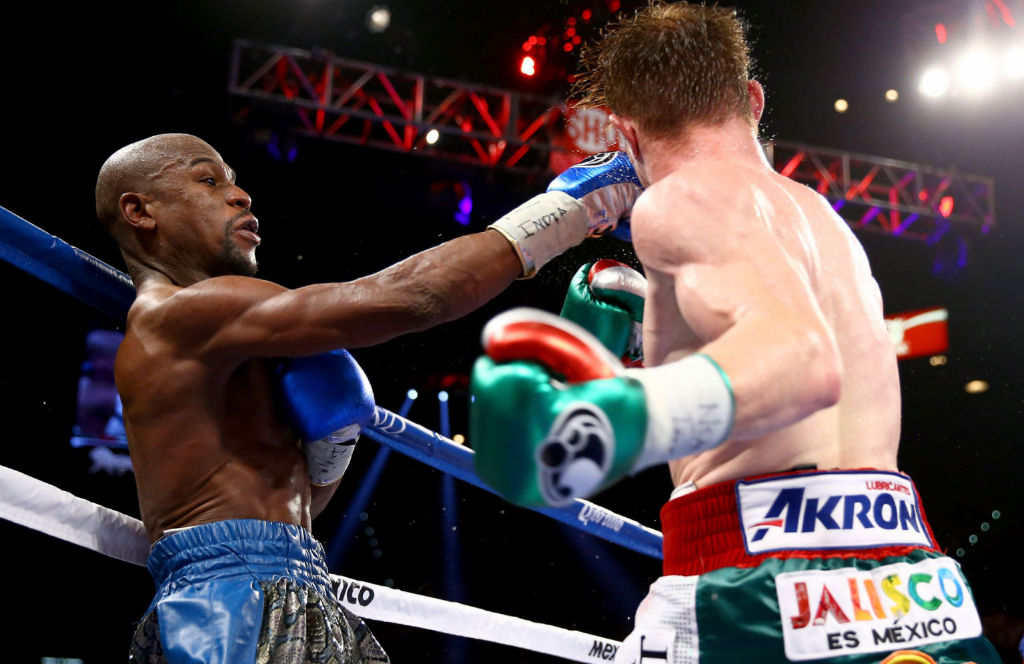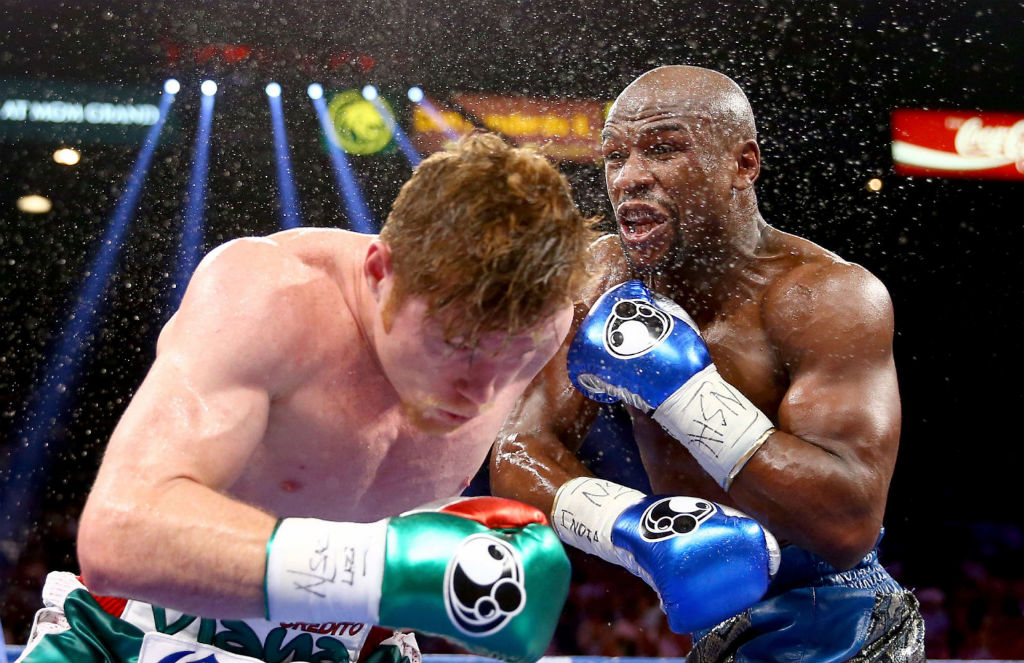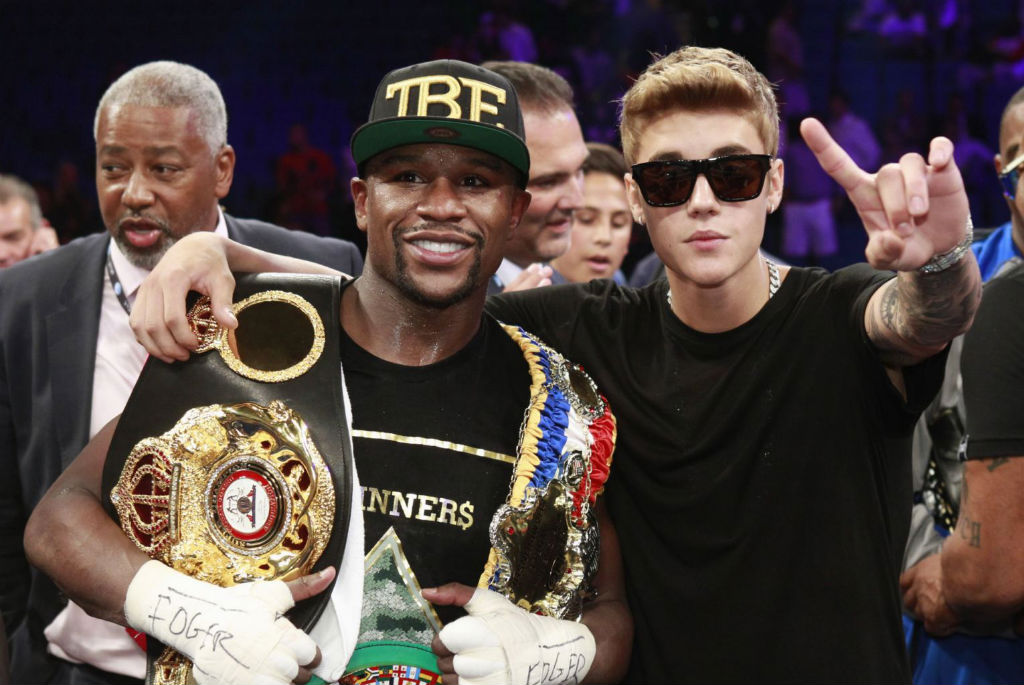 images via Getty