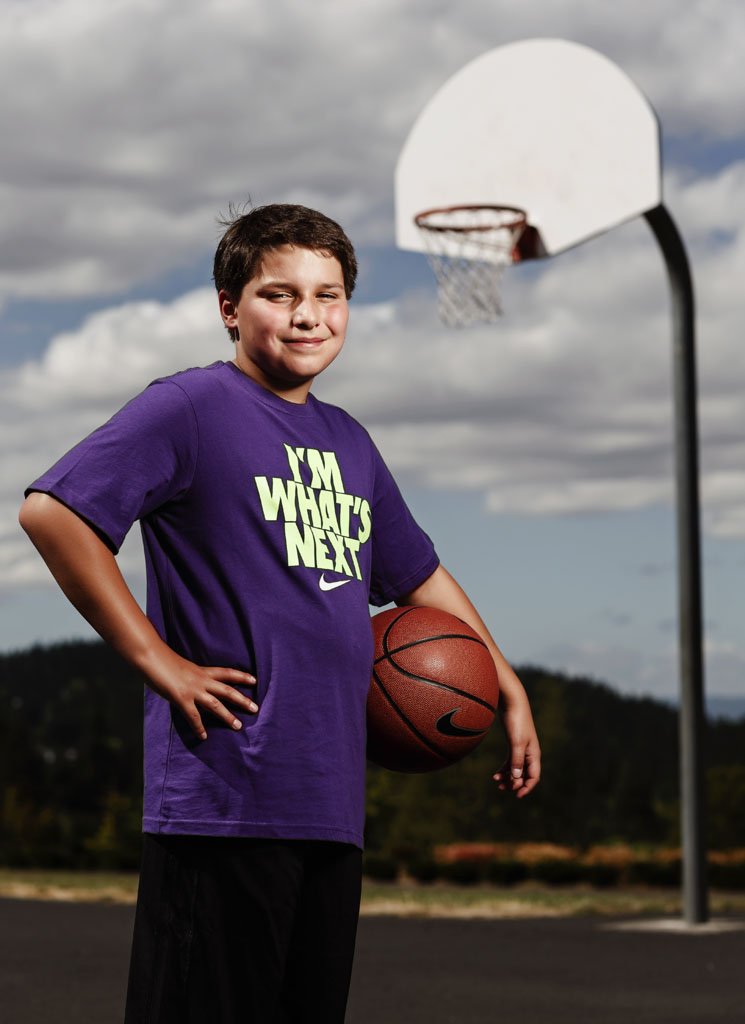 intro // Brandon Richard
One of the first things that jumps out about 12-year old Daniel Pena is that he's an avid Michael Jordan fan with encyclopedic knowledge of his career, despite being born after MJ's storied run in Chicago. That's just one example of how driven and intelligent this kid is.
Daniel is battling severe hemophilia, an illness that requires a time-consuming and often painful medical regimen. With his strength and the expertise of the Doernbecher medical team, Daniel fights on and his future is brighter than ever.
Enjoy a detailed look at Daniel's Air Jordan 10 Retro below and look for a release on Saturday, November 9 at nike.com and select Nike retail locations.
Daniel Pena, 12
Air Jordan 10 Retro and Tee
Daniel is a huge Michael Jordan fan, with an encyclopedic knowledge of every game, every comeback, and every shoe released throughout Jordan's illustrious career. So when it was confirmed that he'd be designing a Jordan shoe for the collection, Daniel said, "I kind of freaked out."
Like Jordan, Daniel has reinvented himself as an athlete again and again. Because his hemophilia causes problems in his ankle, he frequently changes up his sports so that he can continue to compete. Daniel's shoe, the Nike Air Jordan Retro 10, is also a story of reinvention.
It features a slew of first-ever features, like a modified logo that's customized just for Daniel. It's also the first time you'll ever see a clear outsole on the Jordan Retro 10. The stealthy upper sports a glossy camo print that's inspired by Daniel's love of video games. And in a nod to his days riding the BMX circuit, a tire tread races down the heel and straight into the sockliner.