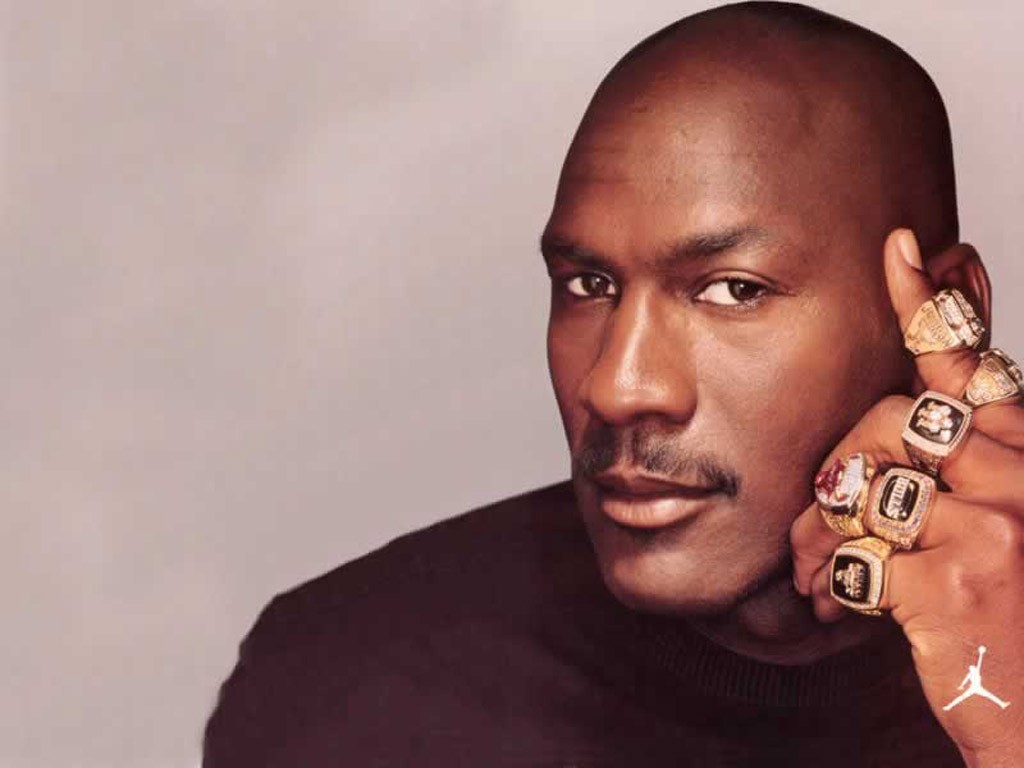 words // Zac Dubasik
When it comes to signature athletes, pretty much all of them have been seen wearing Air Jordans before they scored their own lines. Whether they played in them in high school, or just wore them casually off-court, it's not a shock to see an old photo of anyone in the League in a pair of Jordans.
But after seeing Kevin Durant yesterday in a pair of Concords, it got us thinking. Jordans are so beloved, that you occasionally see an athlete wearing them even after they have their own signature line. Check out the following list for a look at 10 signature athletes wearing Air Jordans even after their own lines have been out.
Javale McGee in Infrared Air Jordan 6s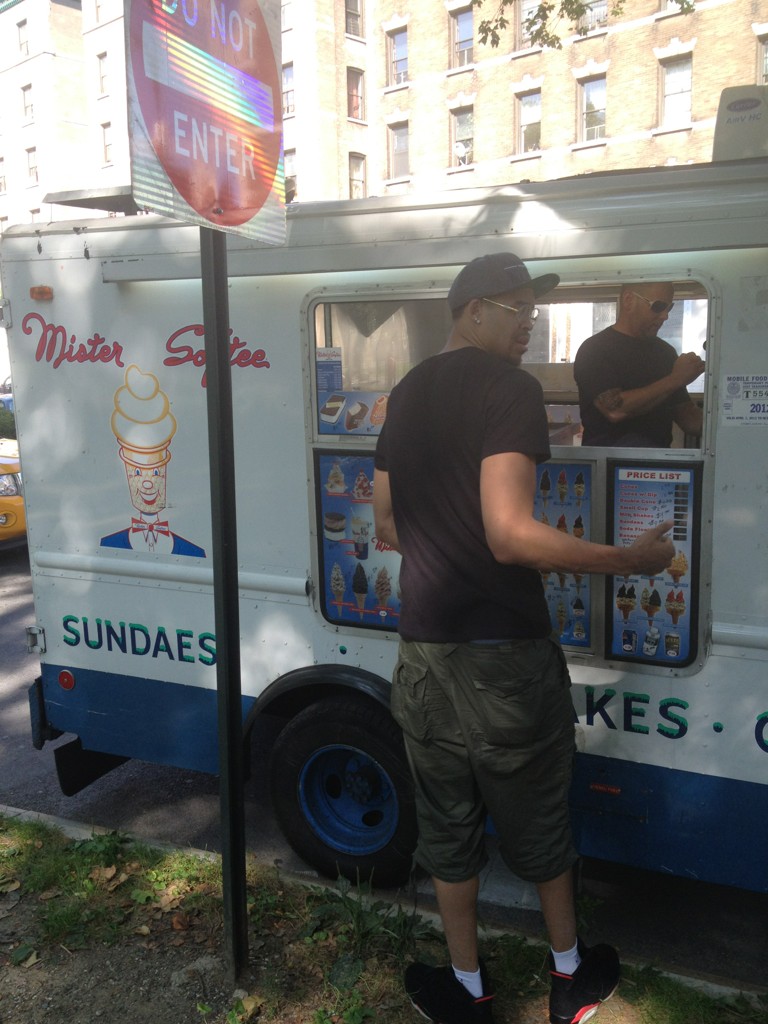 Javale may have the least celebrated signature line on this list, but his Peak line dates back to 2011. Here, we see Javale picking up some ice cream in a pair of Infrared 6s. We really wish he would have opted for his Spiz'ike Skates though.
Charles Barkley in Air Jordan XIVs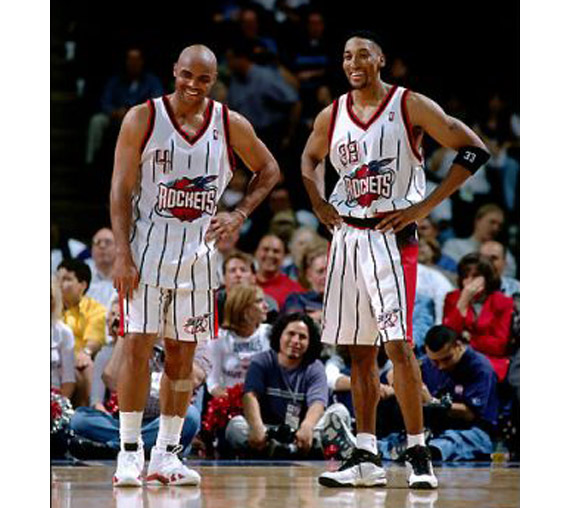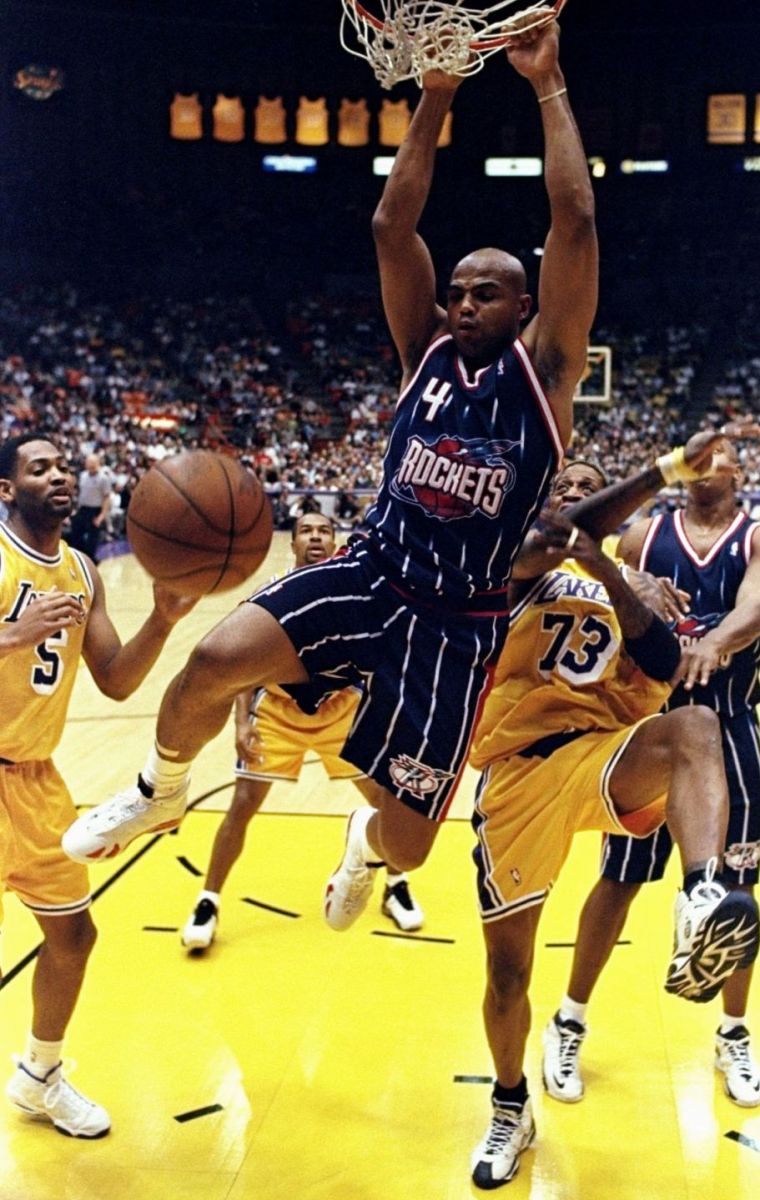 Many players around the League could be seen wearing the Air Jordan XIV in 1999 during the lockout season, as a way of paying tribute to MJ's second retirement (of three total). Chuck, who's own line had recently ended, can be seen here in the White / Red colorway.
Darrelle Revis in Air Jordan 5s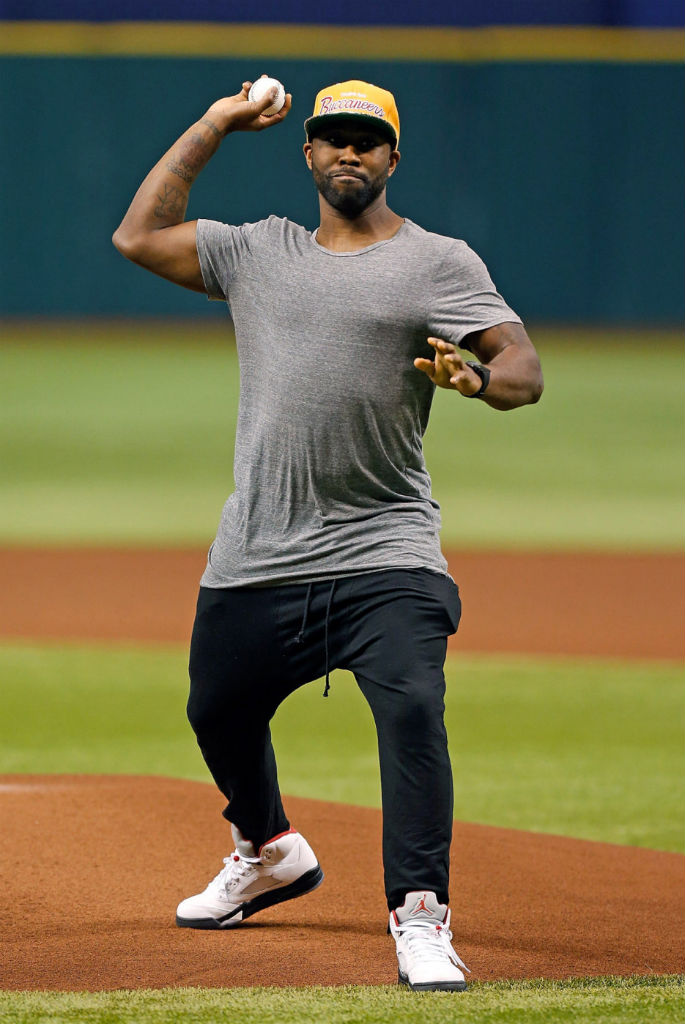 Darrelle Revis has one of the first non-basketball signature lines to get the attention of the sneaker community in many years. Sole Collector has even collaborated on a pair. But when it was time to throw out a first pitch, the Air Jordan 5 got the call over the Zoom Revis.
Gilbert Arenas in "Bel Air" Air Jordan 5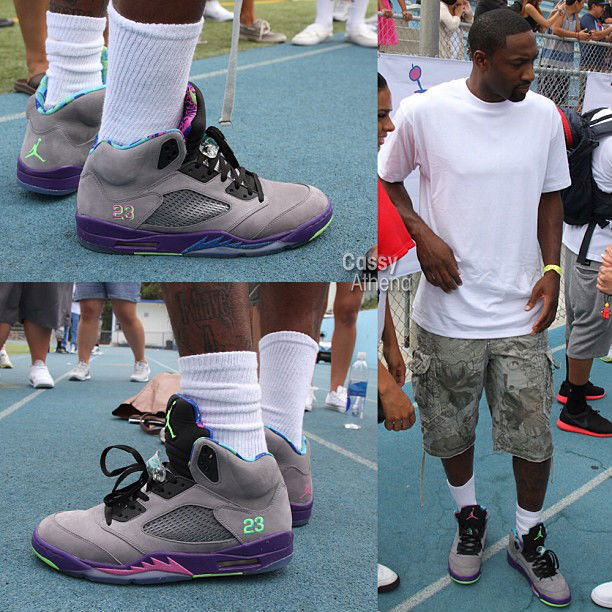 It should come as no surprise to see the Sneaker Champ on this list. Despite pioneering the low-top signature sneaker, Gil has since been seen in just about every sneaker you can imagine, both on and off the court. Here is Gil giving us an early look at the "Bel Air" Air Jordan 5.
Allen Iverson in Military Blue Air Jordan 4s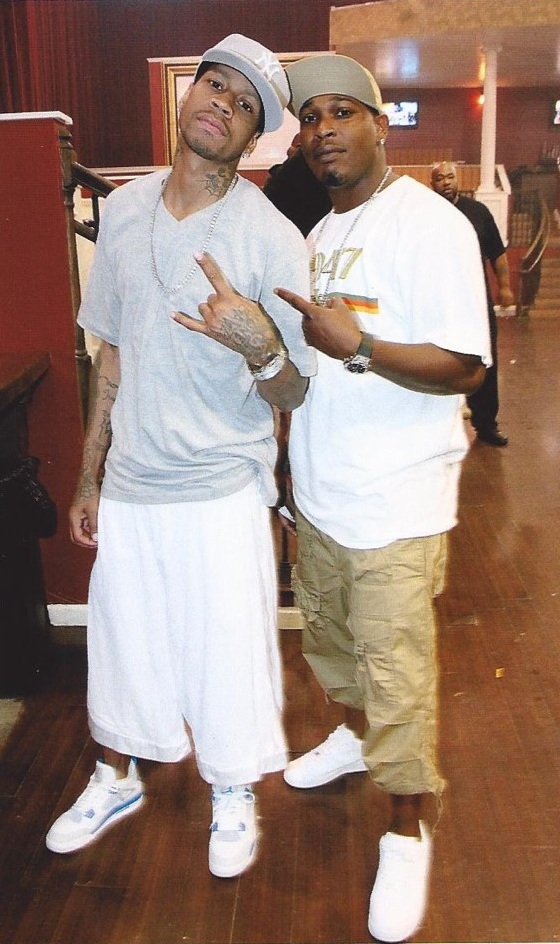 Prior to his long running signature line with Reebok, AI famously wore the Concord Air Jordan 11 at Georgetown. But after signing a "lifetime" deal with Reebok, his days in Jordans came to an abrupt halt. Now that he is in post-League days though, AI was spotted in a pair of Military Blue Air Jordan 4s following their re-retro.
Kevin Garnett in "Playoff" Air Jordan 8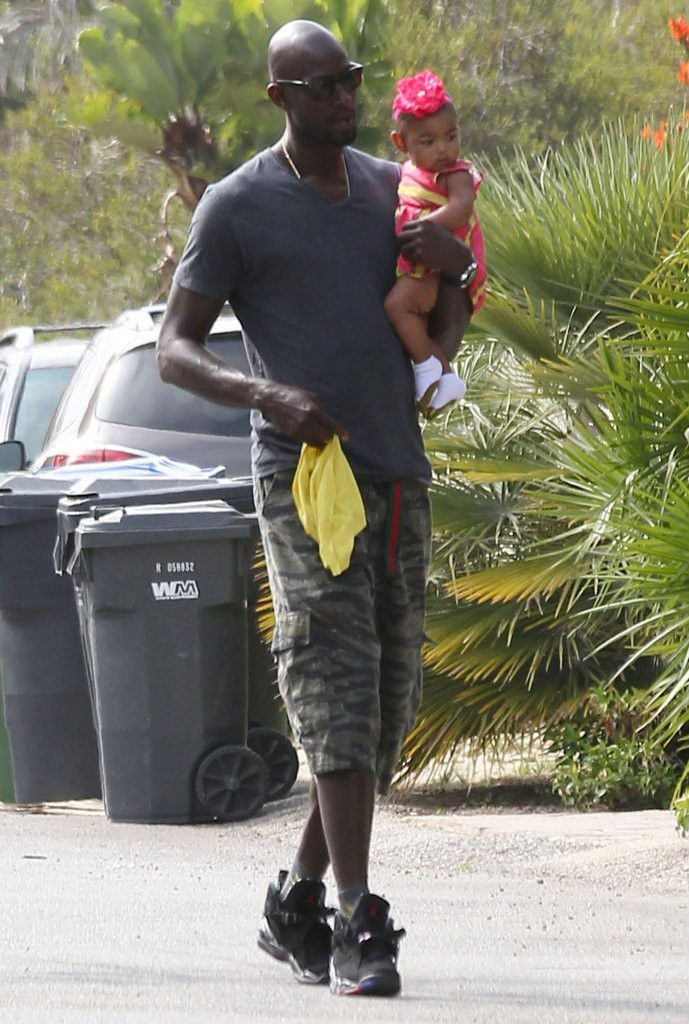 Back in the day, Kevin Garnett almost became a part of Jordan Brand, when the original Team members were added. KG's profile had become so big though that it was decided he would have his own signature line with Nike. He's had signature shoes with a number of brands since, including his current deal with Anta. But that didn't stop him from stepping out this summer in a pair of Playoff Air Jordan 8s.
Penny Hardaway in Air Jordan 2s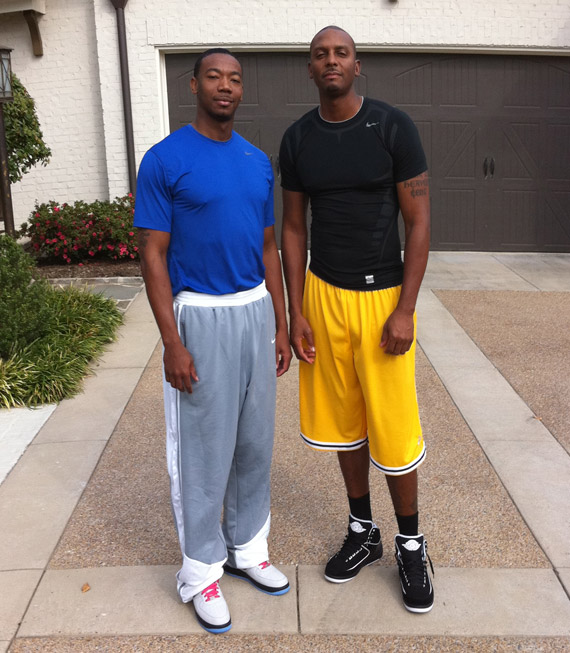 Many fans give credit to Penny Hardaway for having the second greatest signature line ever, after only MJ. MJ himself once even wore the Flight One - not technically a Penny signature, but a shoe he's closely associated with. Here's a shot of Penny sharing some of that love back that he has for the Air Jordan, in this pair of black and white 2s.
Kevin Durant in the "Olympic" Air Jordan 6s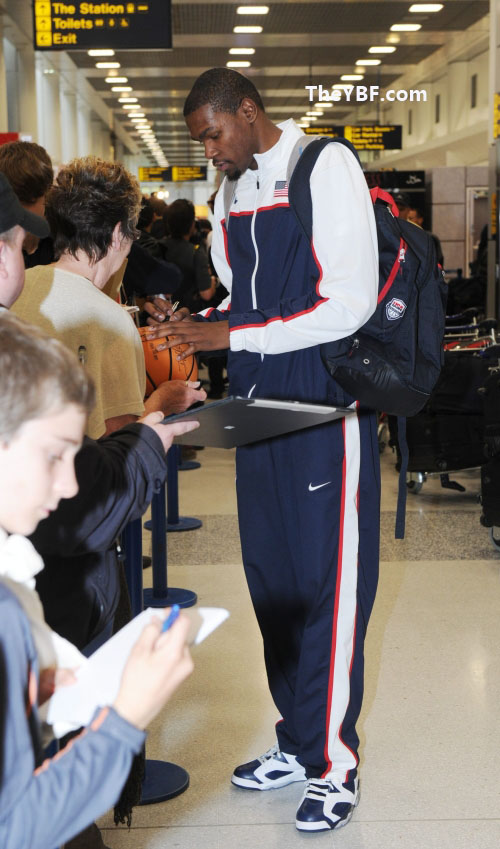 It's hard to believe that Kevin Durant is already six shoes into his own signature line. Even so, he's still known to pull out a pair of Air Jordans from time to time. Here he's seen in the UK wearing the "Olympic" Air Jordan 6, just prior to the 2012 London games.
Kobe Bryant in "Flint" Air Jordan 13s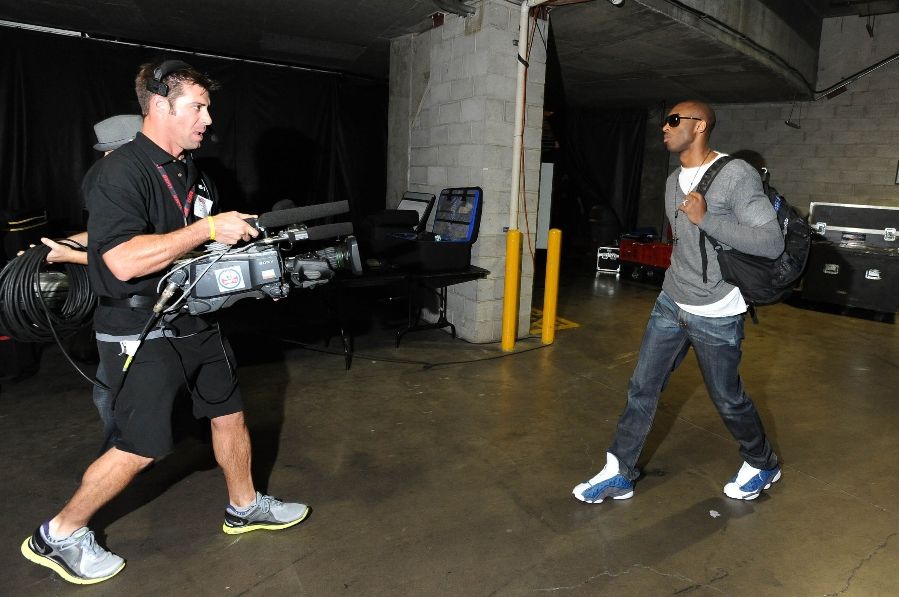 Kobe Bryant is certinally no stranger to Air Jordans. After leaving adidas, he could be seen even wearing his own PEs during the 2002-2003 season. Bryant never joined Jordan Brand, but instead started his own wildly successful signature line shortly thereafter. He's still been known to wear Jordans occasionally though, like this shot from the start of the 2011 Playoffs.
LeBron James in "Cement" Air Jordan 4s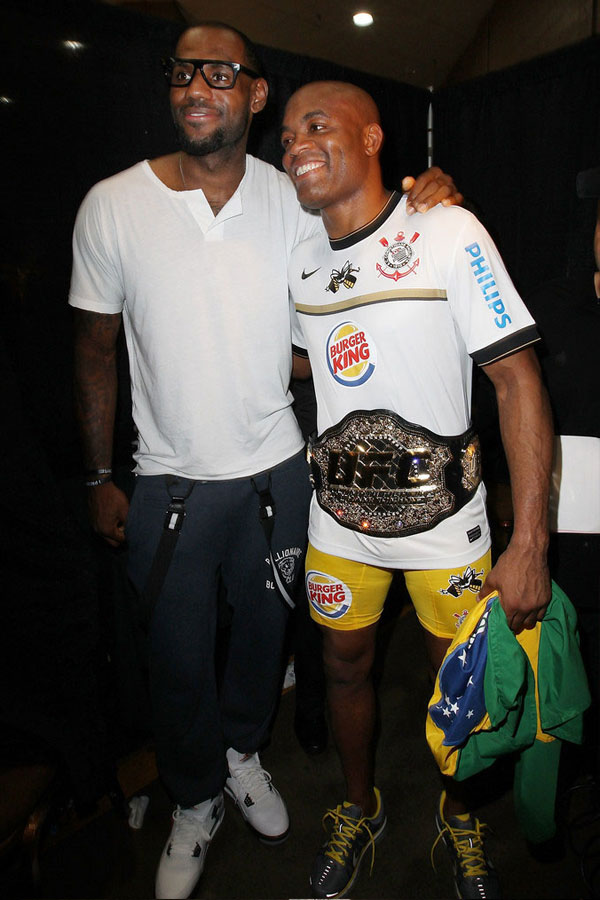 Many of the atheltes on this list wore Air Jordans in high school. LeBron had his own PEs back then. And while he's gone on to have one of, it not the biggest, lines of his era, he's still been known to wear Air Jordans both on and off the court. Here we see him celebrating Anderson Silva's second defeat of Chael Sonnen in a pair of "Cement" Air Jordan 4s.