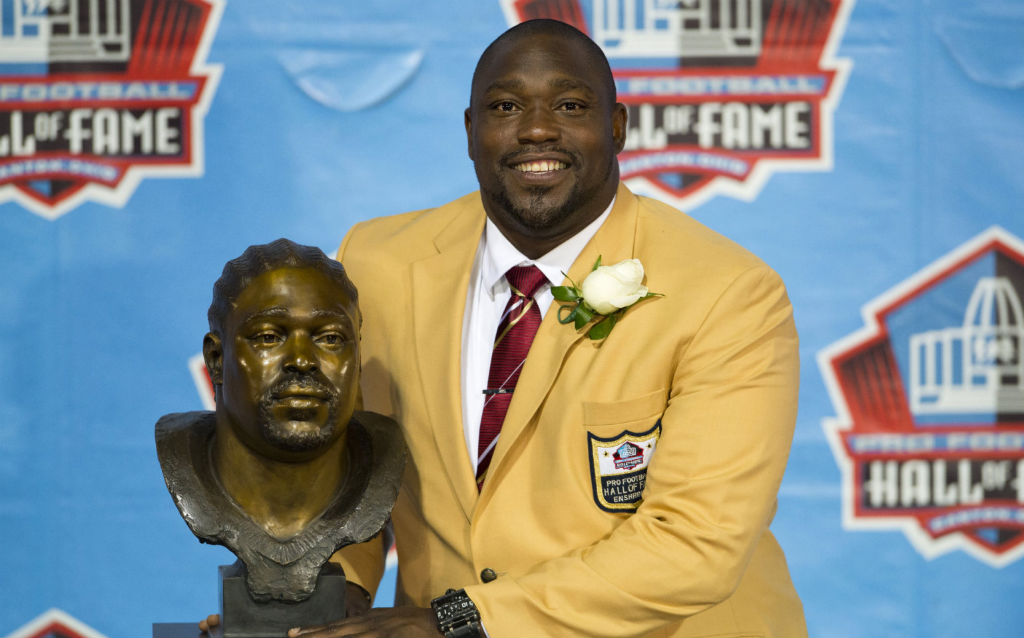 words // Brandon Richard
After 13 seasons, former Tampa Bay Buccaneers DT Warren Sapp was one of seven enshrined into the Pro Football Hall of Fame yesterday evening. Sapp finished his career with 96.5 sacks, 573 tackles, six All-Pro selections and a Super Bowl ring.
Sapp made several headlines for becoming the first player to have braids added to his Hall of Fame bust. He also may have made history as the first player to wear Air Jordans during his Hall of Fame speech.
To match his golden Hall of Fame jacket, Sapp laced up the "Golden Moments" Air Jordan 6. The shoes were released as part of a two-pack celebrating the Olympics last summer. Sapp spent majority of his playing career with the Jordan Brand, racking up sacks in several cleated Player Exclusives.
Catch a glimpse of Warren being inducted in GMPs below.