words & image // Zack Schlemmer
More and more each month, ASICS seems to be in the conversation when it comes to sneaker collecting. The brand is definitely blowing up in the sneaker collector world right now, thanks in part to new retros on the way like the Gel-Lyte V and GT-Cool to go along with current mainstays of the ASICS retro line like the Gel-Lyte III, Gel Saga and GT-II.
Even with the introduction of the Gel-Lyte V and GT-Cool to their heritage line, ASICS has barely scratched the surface of all the classic models worthy of a re-release. So what else should ASICS bring back? For starters, we nominate the shoe in this ad from 1992, the Gel-120. The ad itself has plenty of text, so I'll let it do the rest of the talking -- but let us know if you'd like to see the Gel-120 and other classic ASICS runners return.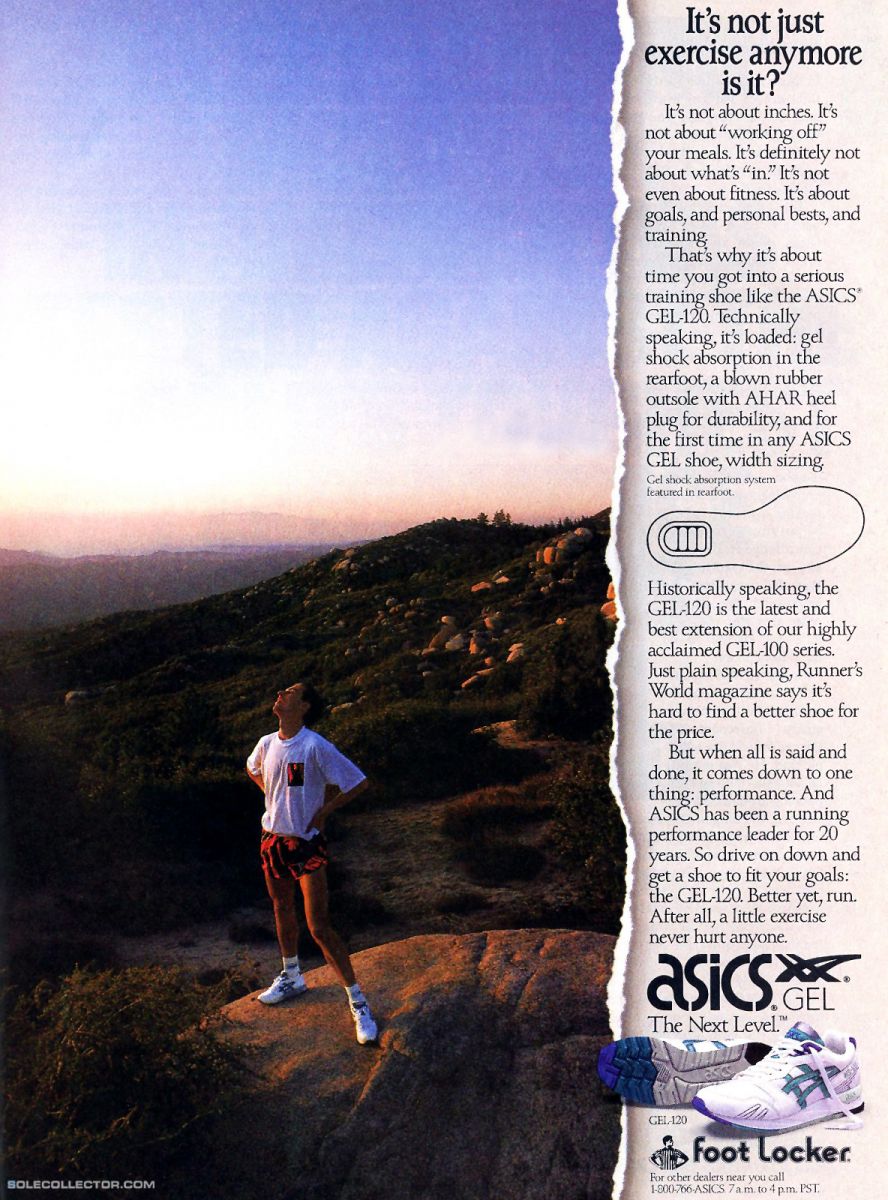 A good look at an OG pair of the Gel-120 from @mtmitche on Instagram