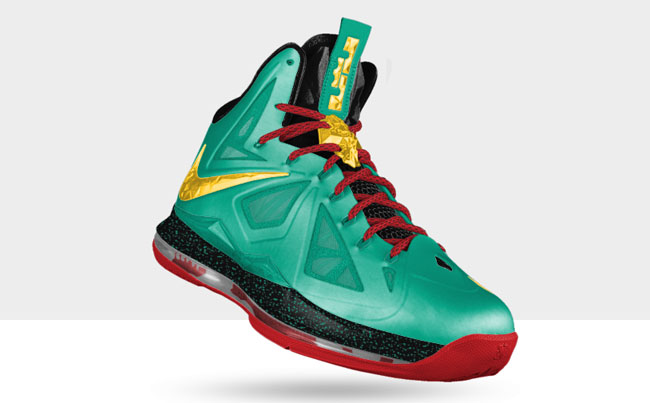 words // Zac Dubasik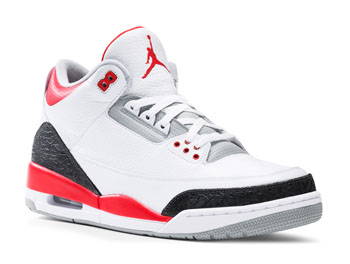 The Air Jordan III is widely accepted as one of the most important and iconic shoes in sneaker history. When it launched in 1988, a mere four colorways were released: White/Cement, Black/Cement, Fire Red and True Blue.
It was such an important sneaker that it was one of the first shoes to be retroed in 1994. While the concept wasn't yet a success, the return of the III in two original colorways was a sign of things to come. It was the 2001 release of the Mocha IIIs though that saw the concept of the shoe returning in a non-original colorway for the first time.
The Mochas today seem tame in comparison to subsequent new retro colorways. While originals continue to come back, such as this past weekend's re-rerelease of the Fire Reds, louder colorways like 2007's Do The Right Things, and 2010's Doernbechers IIIs have become standard in the retro sneaker world.
Fast forward to the 2012-13 season. The LeBron X, not even including Elite and NSW versions, released in more than 10 colorways. That number jumps to over 20 when those versions are included.
While that may seem like a lot in comparison to the old days, like when the Air Jordan III first launched, the real number is almost infinite. Not only were there an excessive amount of actual colorways released, the shoe was available on Nike iD, with some of the most wearable options the site has ever offered for a premier-level signature shoe.
It may initially seem crazy to think about LeBron's line being retroed, but it's already been as long since the Air Jordan line launched, until those '94 retros were released. And while iD wasn't introduced to the signature LeBron line until the 9, it does bring up an interesting question.
With so many colorways being released, and anything being possible now with iD, how will it impact a shoe's retro potential? With so many possibilities floating around, will there be less interest in new colorways, knowing that some versions may have already been done? Could it be a positive thing, and force the focus to be on original colorways? Do you even want to see lines like LeBron's on iD or begin to be retroed in the near future?
The LeBron X is just one recent example. We've seen even a similar trend with the Kobe line, and now with KD's: endless released colorways, plus iD. This question applies to all of them, and let us know your thoughts in the comments!