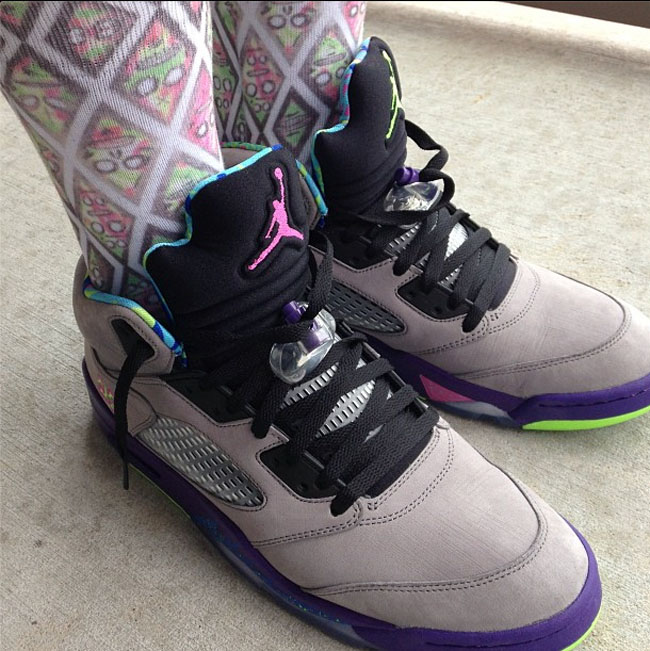 words // Zac Dubasik
The Instagram account of Trinidad James has been a hot spot as of late to see upcoming kicks on-foot. But while James was undoubtedly happy to acquire his pair of "Fresh Prince" Air Jordan 5s early, he couldn't give them a full co-sign.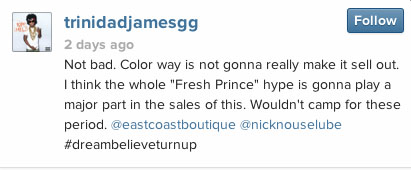 Those thoughts seem to pretty much sum up how most people are feeling about this long dreamed-about colorway. Only they never looked exactly like this in those dreams. It is refreshing though to see a celebrity give an honest opinion, rather than the standard pandering we've become accustomed to to. Do you agree with James?