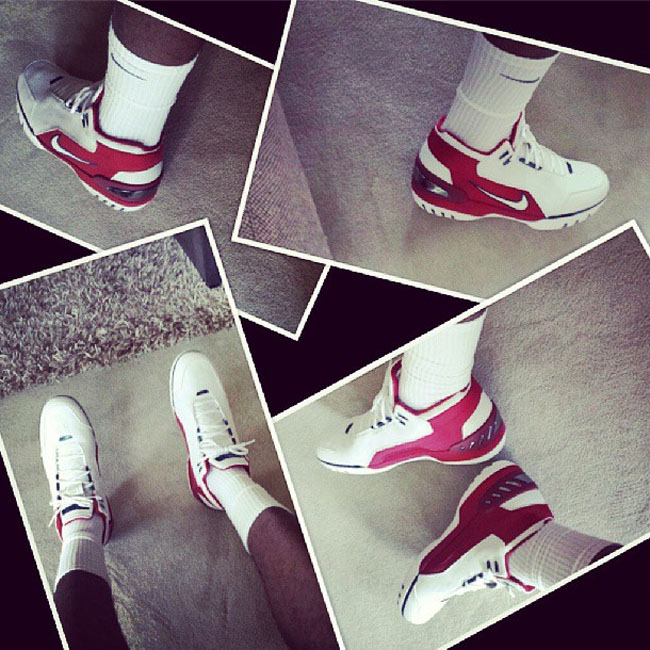 words // Zac Dubasik
"Retro time people?"
That's the question LeBron asked this past weekend after posting a picture of himself wearing a pair of First Game Air Zoom Generations on Instagram. And it got us thinking. If the LeBron line were to start retroing, what shoes would we really want to see come back? Check out our following list, and let us know what you think? Did we include all of your favorites? Did we miss any?
10. Zoom Power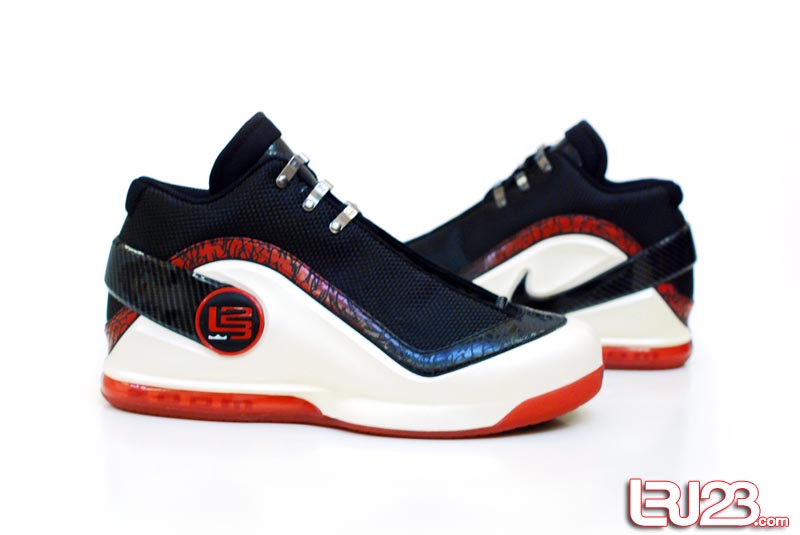 Technically, this wouldn't be a retro, based on the fact that it never came out in the first place. But this 'Posite based original take on the LeBron VI is one of the most sought-after kicks in the history of the LeBron line.
9. "Yankee" Zoom LeBron V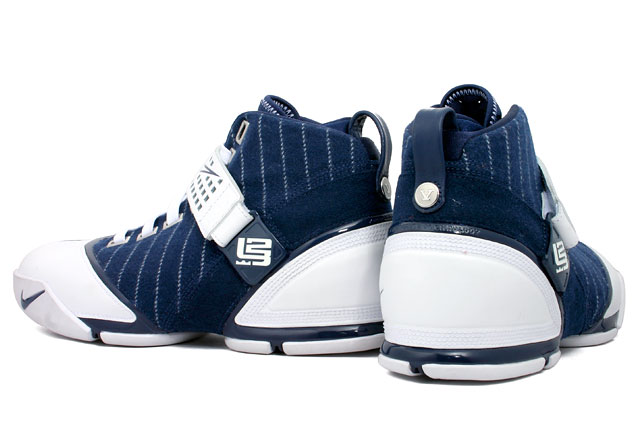 The Zoom LeBron V probably won't go down as one of the most beloved models in the line, but the Yankees colorway was undoubtedly one of the most controversial. It was also one of the first shoes avilable exclusively at the House of Hoops, which meant not many fans were able to get their hands on them, back in the early days of the store.
8. "Big Apple" LeBron VI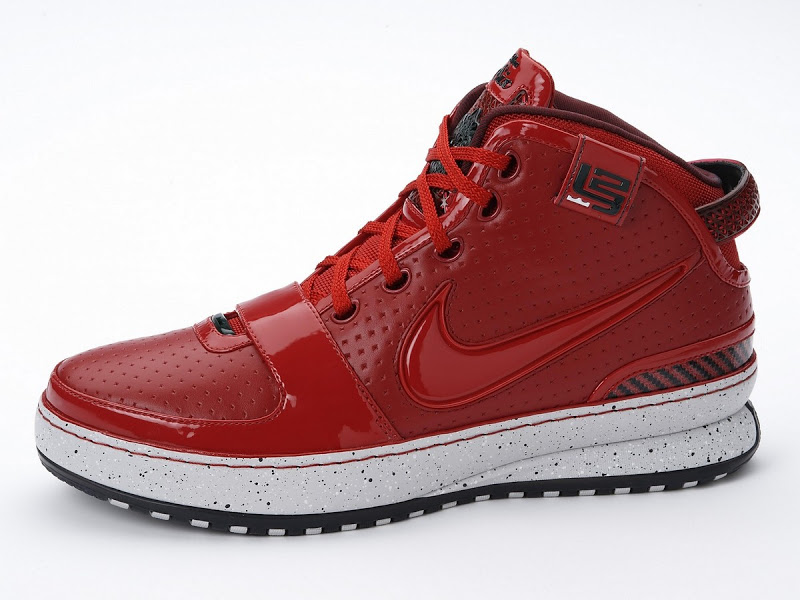 The "Yankee" LeBron V may have been the first outward nod to NYC on a LeBron shoe, but the "Big Apple" VI had Cleveland fans sweating his departure even worse. Along with Miami and L.A. versions, this was originally part of a city pack LeBron wore for key matchups that season.
7. "Hero Pack" Air Max LeBron VII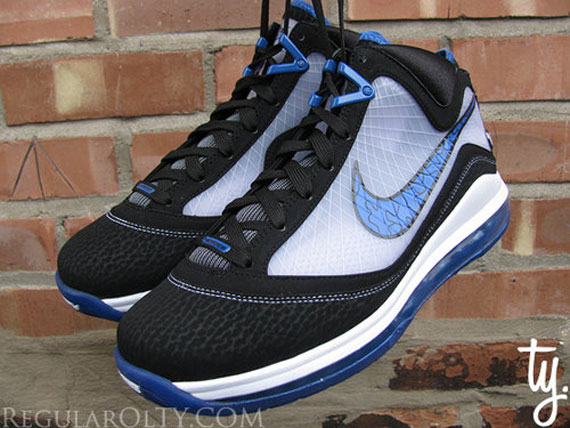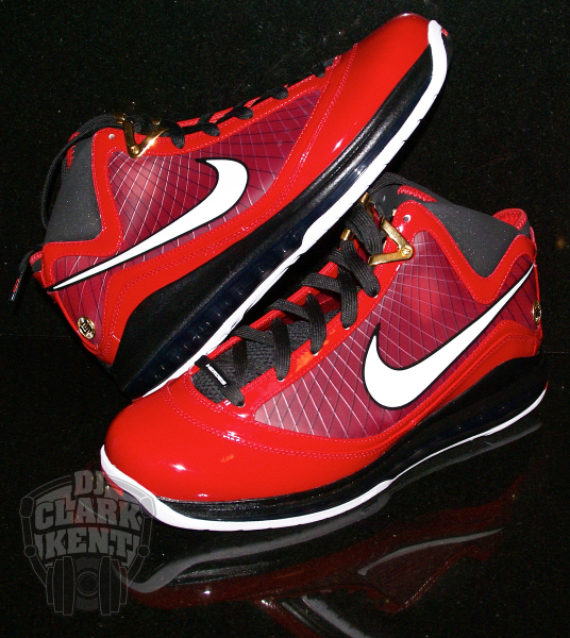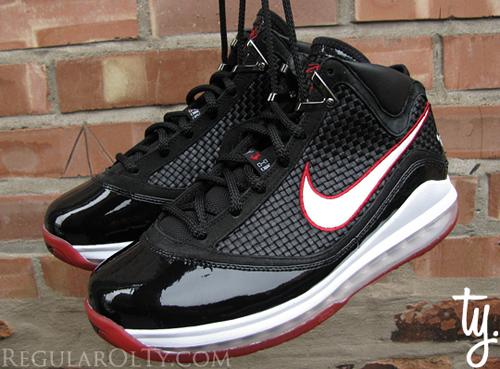 The "Hero Pack" never saw an official release, but once images made their way to the web, it became something that fans have wanted ever since. The pack pays tribute to three of LeBron's sports heros, in Penny Hardaway, Deion Sanders, and Michael Jordan.
6. "SVSM" Zoom LeBron II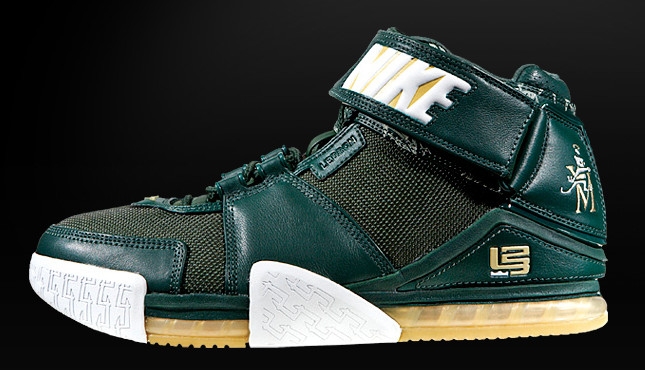 The Zoom LeBron II wasn't the first LeBron shoe done in a colorway honoring his high school, but it was the first to be widely seen and coveted. It also was never released, but has been a longtime favorite of collectors.
5- "Red Carpet" Air Max LeBron VII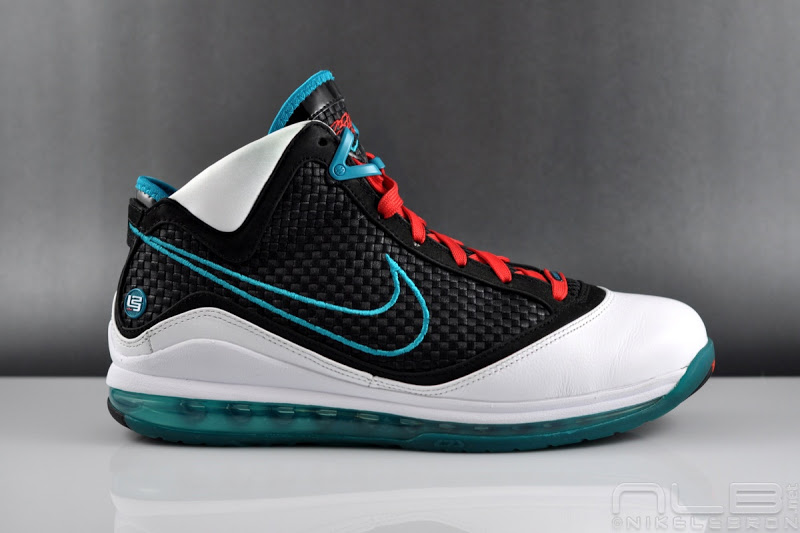 The More Than A Game premier was such an event that one shoe simply wasn't enough to honor it. While an all-white SVSM colorway released in all of the World Tour cities, this House of Hoops-exclusive release played to the "red carpet" element of a movie premier.
4. "Dunkman" Zoom LeBron III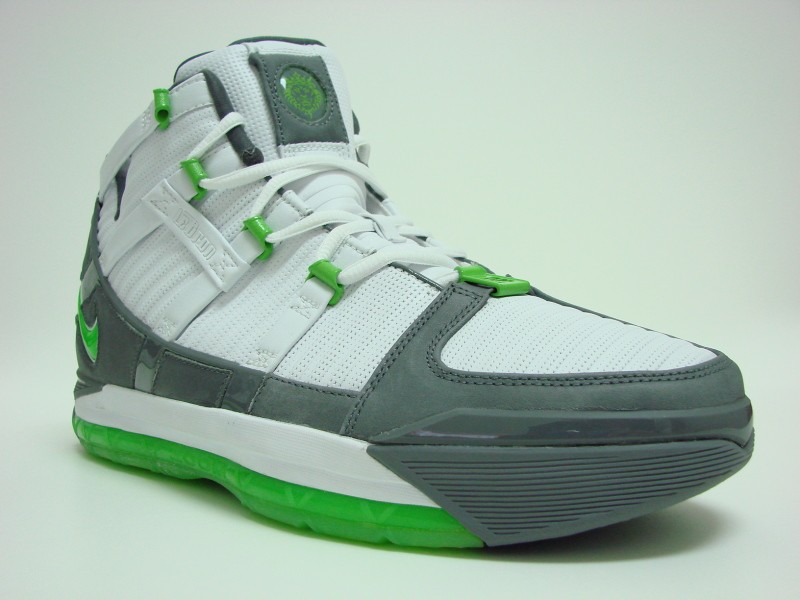 The concept of the "Dunkman" began with the Zoom LeBron II. The shoe featured a silhouette of LeBron's first NBA dunk (although it's since been stylized), and a white, grey, and neon green colorway. The Zoom LeBron III took things a step further, but adding even more neon.
3. "Fruity Pebbles" Zoom LeBron IV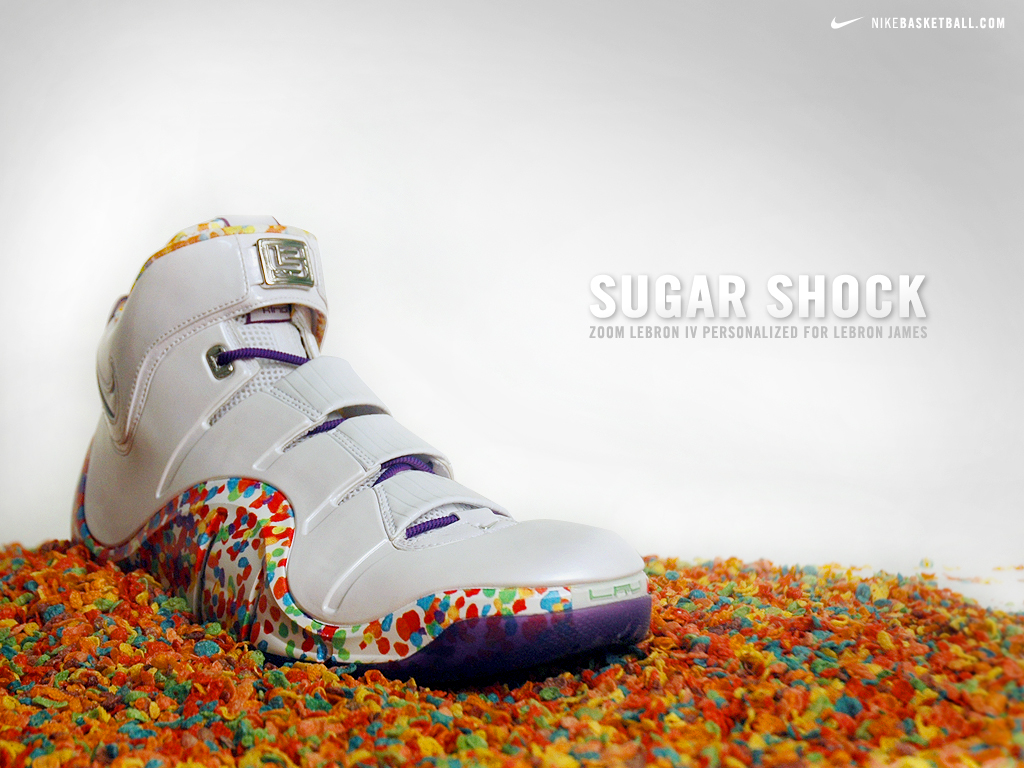 The Zoom LeBron IV may be best remembered for a colorway that never actually released. Inspired by LeBron's favorite breakfast cereal, the "Fruity Pebbles" IV has been a favorite ever since it was first spotted on display (but not for sale) at a Nike NYC pop-up shop, which sold the China and NYC Graffiti colorways of the IV.
2. "First Game" Air Zoom Generation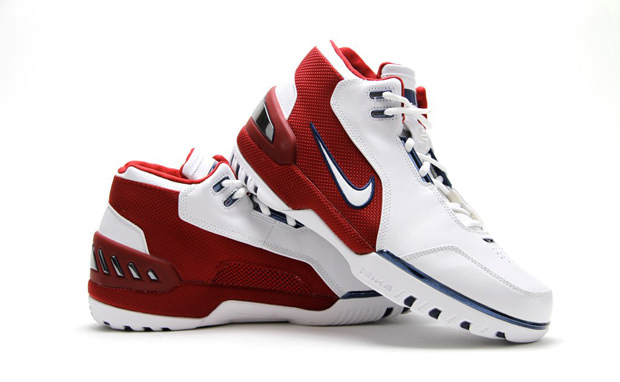 The "First Game" AZG goes down as the first in a very long line of limited LeBron James signature shoes. With the date of his first NBA game -- 11-5-2003 -- embroidered in the collar, these became instant classics.
1. "South Beach" LeBron 8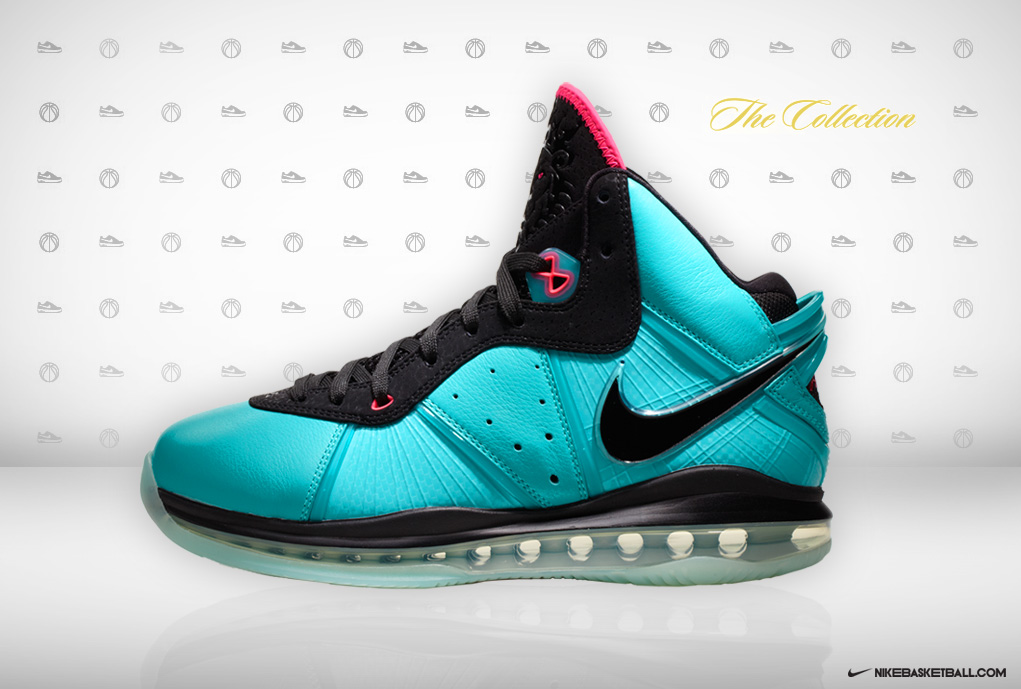 The "South Beach" LeBron 8 will be remembered for many things, but it's impact on the sneaker world can't be overlooked. Never before had a shoe that had been so widely released resold for such high prices. It wasn't that limited, yet still sold for far more than many shoes that had never released period. The fact that it's held its value and popularity to this very day makes it an easy choice for #1.