words // Nick DePaula
Tinker Hatfield's career in footwear design is the stuff of legend. From the Air Jordan series to some of Nike's most iconic Running and Tennis models, to actually creating the entire Cross Training category, Tinker has set the benchmark for design and storytelling across the entire industry.
We all have our own favorites through the years, but what about Tinker's most memorable projects?
He recently sat down with DesignBoom to talk in detail about the early days of his career, how design has evolved and the three most satisfying shoes that he's gotten to work on.
Be sure to check out the full Tinker Hatfield interview at DesignBoom, and take a look below at the top three projects according to the man himself.
AIR MAX ONE // 1987
"the AIR MAX ONE was a sort of revelation on how to design a shoe and tell stories through design and of course it sold very well. in the mid 1980s the brand was slipping behind its competitors a little and the only shoe that was top of its market was the AIR JORDAN 1. as an architect I had the feeling I could bring something new to the table in terms of design, especially compared to the shoes that were in the marketplace at that time.
"so, I began working on a renegade set of shoes that were not part of a design brief or marketing drive: the AIR MAX ONE, the AIR TRAINER ONE, AIR REVOLUTION, AIR SOCK and AIR SAFARI. the AIR MAX ONE was a performance shoe but I wanted to bring a storyline that would highlight the technology to people. I went to paris around the same time and saw the pompidou center and was struck by how renzo piano and his team had turned this building inside out.
"that helped me come up with the idea of the visible air window - to help people understand the new air bag technology used in the shoe. it's gone on to become one of our best sellers and that shoe helped us understand how to sell a story and market our products." -- Tinker Hatfield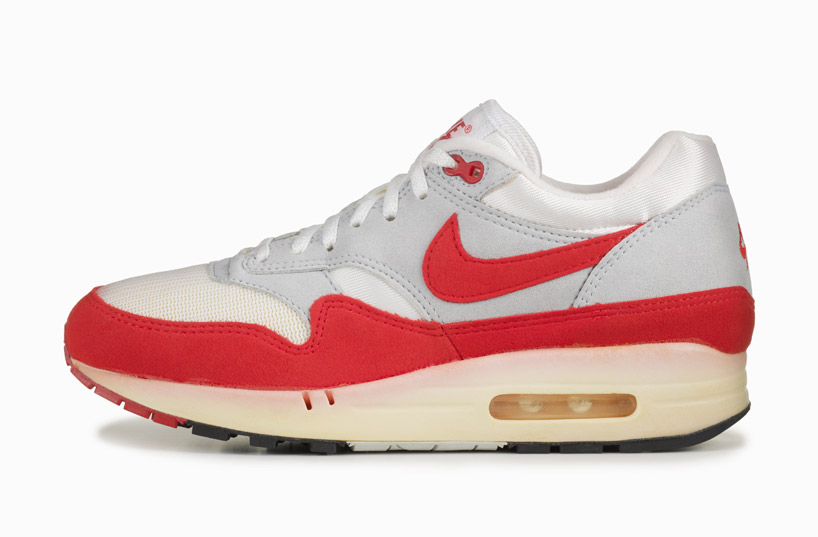 NIKE AIR HUARACHE // 1993
"the NIKE AIR HUARACHE was special because it came straight out of left field. I designed that shoe after a water-skiing experience, the use of neoprene got me thinking how it could be used on a shoe. I loved that project because it wasn't typical of my work at the time, in that I wasn't working with an athlete but basing the design on my own direct experience of water-skiing.
"that was a provocative shoe because people weren't sure about it - most people at NIKE didn't want to produce it but the marketing director at the time did. he manufactured 5000 of them and took them to the new york marathon and sold them all in just three days. that validated the design. we sold well over half a million pairs of that shoe over the next year." -- Tinker Hatfield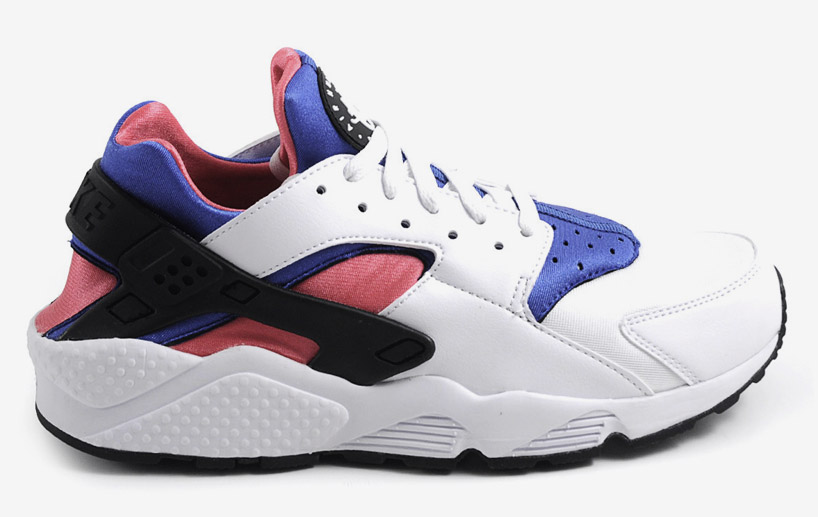 AIR JORDAN 11 // 1995
"I also really enjoyed the AIR JORDAN 11. everyone told me to stop designing AIR JORDANs because michael had decided to retire but I said no, it doesn't matter and continued with the project. of course he came back and ended up winning a championship in that shoe." -- Tinker Hatfield