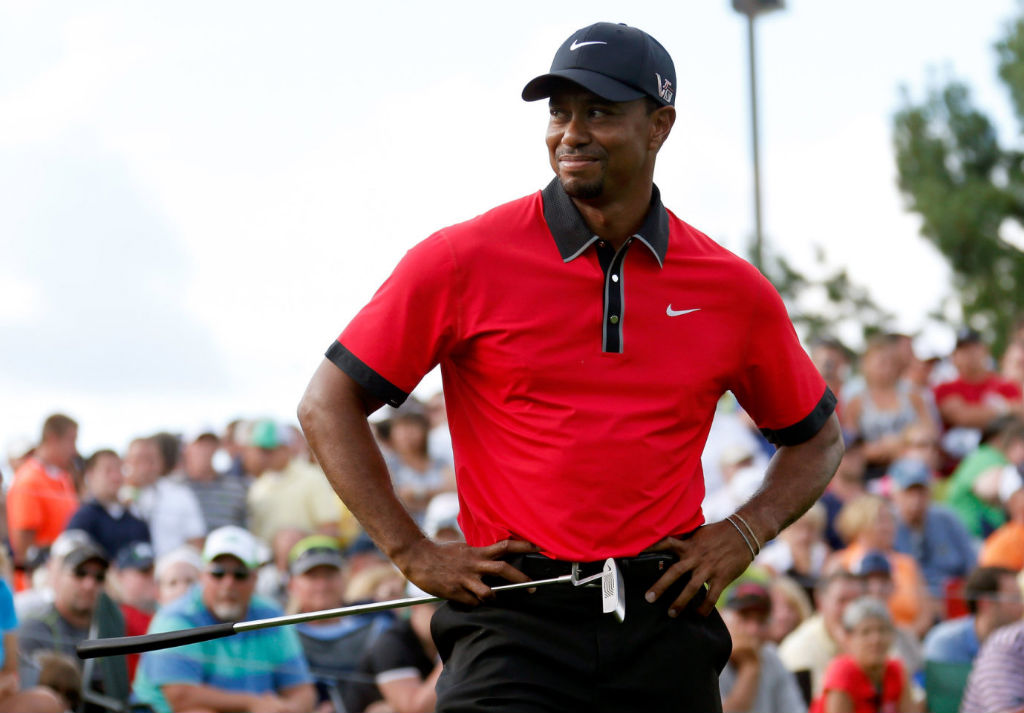 words // Brandon Richard
Tiger Woods is struggling to put away his 15th major championship, but the same can't be said for the tournaments played in between. Earlier today, Tiger followed rounds of 66, 61 and 68 with an even 70 to claim the Bridgestone Invitational for the eighth time, matching the PGA Tour record he already shared for victories in a single tournament.
Today's win marks Tigers 79th overall PGA win, leaving him just three behind Sam Snead's 82 for the all-time lead. The kicker — Snead compiled his 82 over the course of 30 years. Tiger is just in his 17th pro year and has a shot at wiping out that record fairly soon.
As usual, Tiger teed off on Sunday in his traditional red shirt, the DriFIT TW Ultra Polo 2.0. On foot, his signature Nike TW '14 golf shoes in Black/Red.
Check out a few shots from Sunday's final round below.