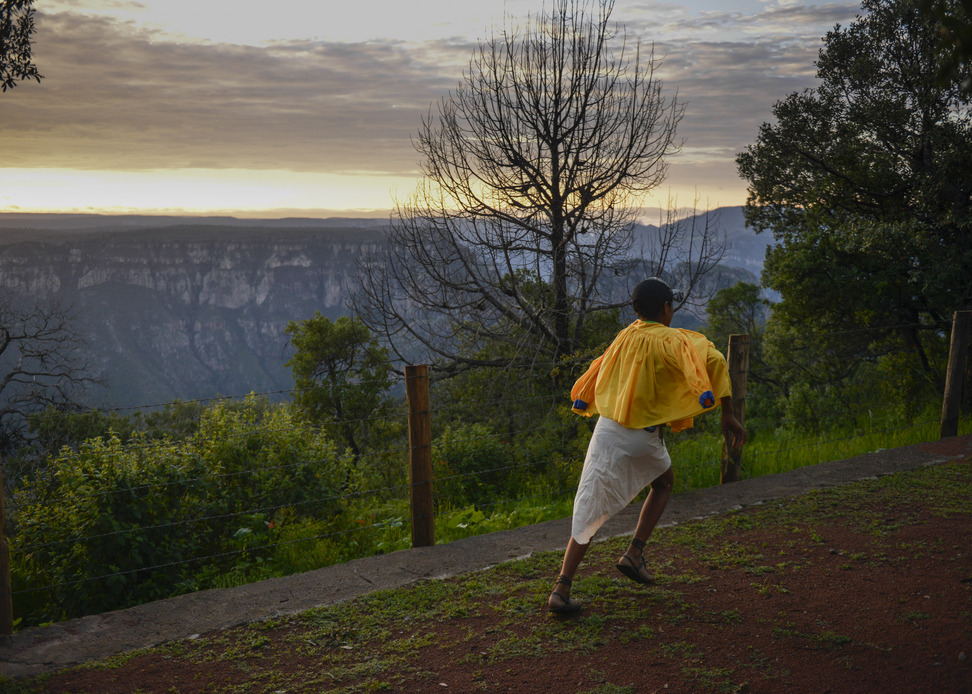 words // Brennan Hiro Williams
Nike took a unique approach to debuting the new Free Flyknit in Mexico last weekend, bringing media, influencers and runners to the Sierra Tarahumara, home of the legendary Rarámuri people.
Running is central to Rarámuri culture, utilized for inter-village communication, hunting and even sport. Known for running up to 200 miles in a single session, the Rarámuri have long served as in inspiration for the natural running movement, accomplishing their feats while barefoot or wearing sandals .
"Aligned with Nike´s Nature Amplified ethos, we believe the Rarámuri are a great inspiration since they embody a philosophy where running is a natural part of their life as well as an unlimited source of well-being and enjoyment," said Luis Godinez, Nike México Running Brand Manager.
The experience began in Guachochi, Chihuahua, where Rarámuri runners Arnulfo Quimare and Antonio Luna shared the benefits and traditions of barefoot running. The group then embarked on a six-mile race in the canyons of Barranca de la Sinforosa, all while wearing the new Free Flyknit.
Check out images from the trip below: