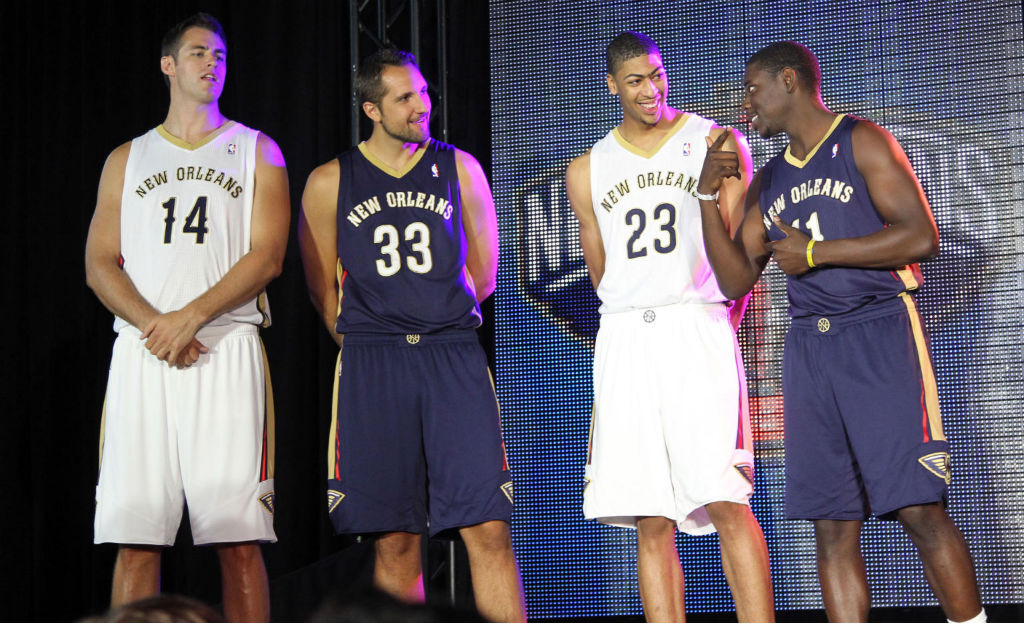 words // Brandon Richard
The latest step in New Orleans' transformation from the Hornets to the Pelicans occurred yesterday, when the team officially unveiled its 'home' and 'road' game uniforms. Dark Blue and Gold will be the prominent colors in the new uniforms, while the team's third color, Red, will serve as an accent. The team's home uniforms will be white, while the road jerseys will be dark blue.
New Orleans worked with designer Rodney Richardson and adidas to develop the new uniforms. Richardson was also responsible for creating the team's new logo. The word mark on both uniforms is inspired by French Quarter street signs. "New Orleans" is featured on the front of the home and road jerseys, making the Pelicans one of just three teams to wear its city's name on both.
Displayed on the side of the shorts is the Pelicans' partial logo, while the "Bird-de-Lis" is highlighted in the center back of the jersey's neck. Sitting at the center of the shorts' waistband is a unique ligature that combines the letters 'N' and 'O' to form a basketball. The new mark will be used exclusively by the Pelicans and incorporated into branding.
Reaction for the Pelican's new digs has been mixed across the board. Some fans enjoy the simplicity of the new look, while others are saying it's a little too simple. What do you think about the new uniforms?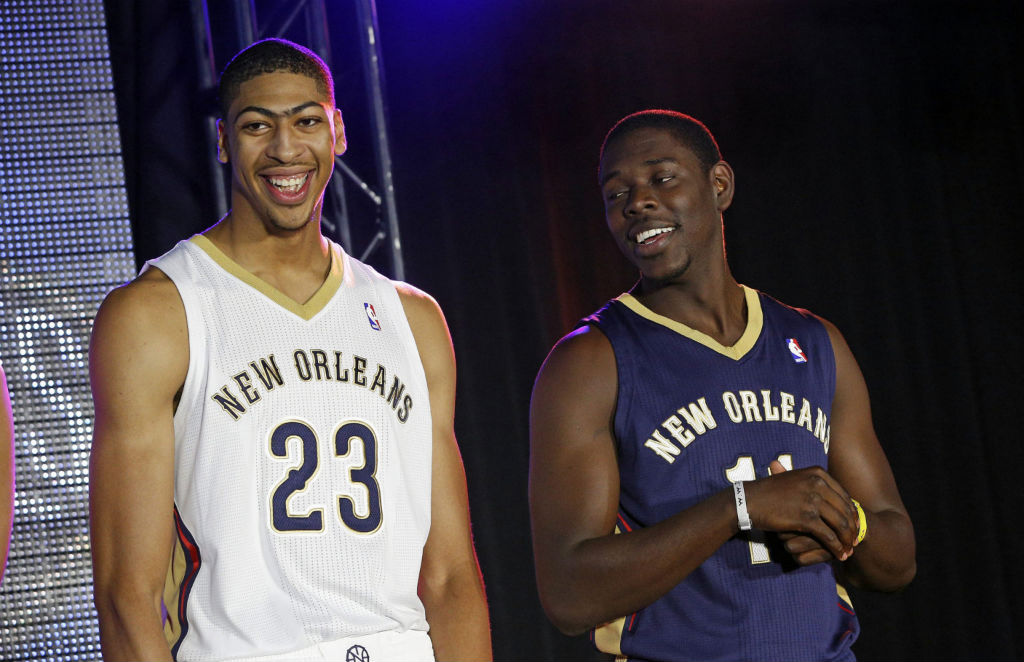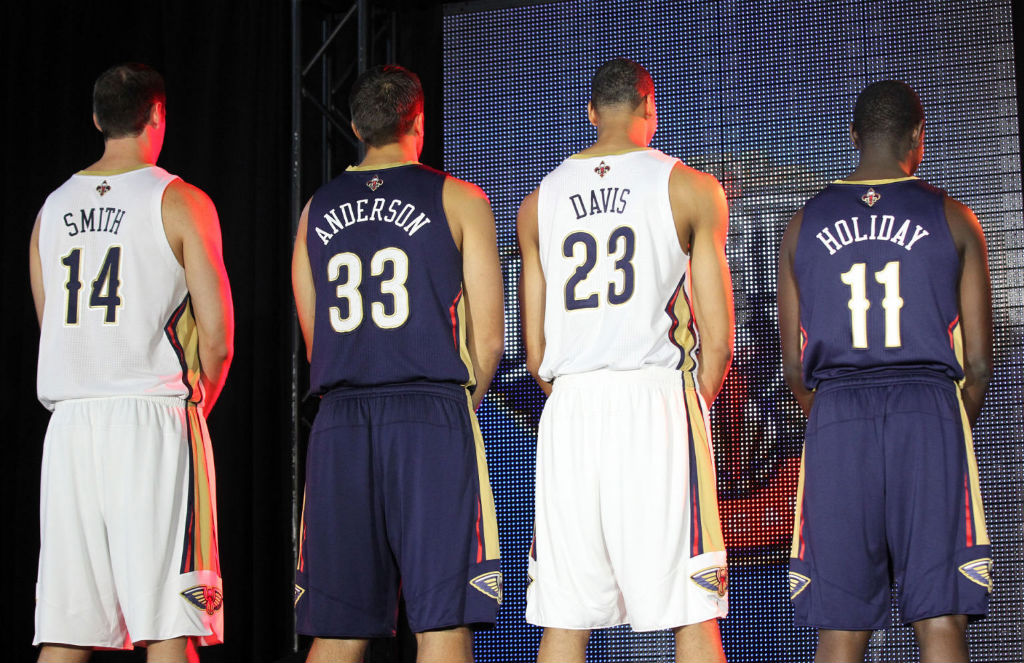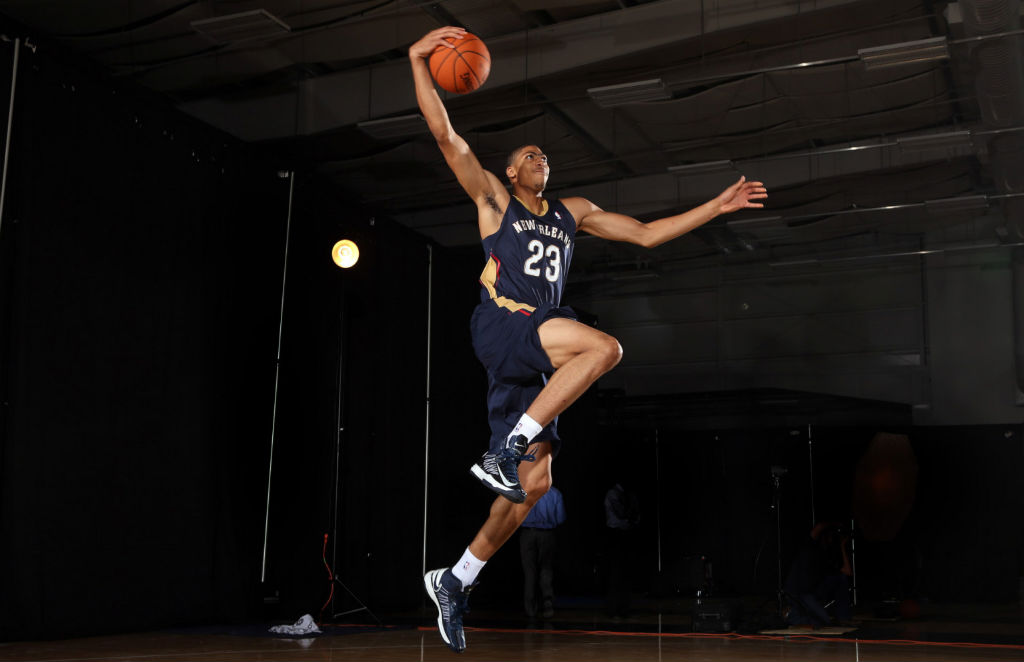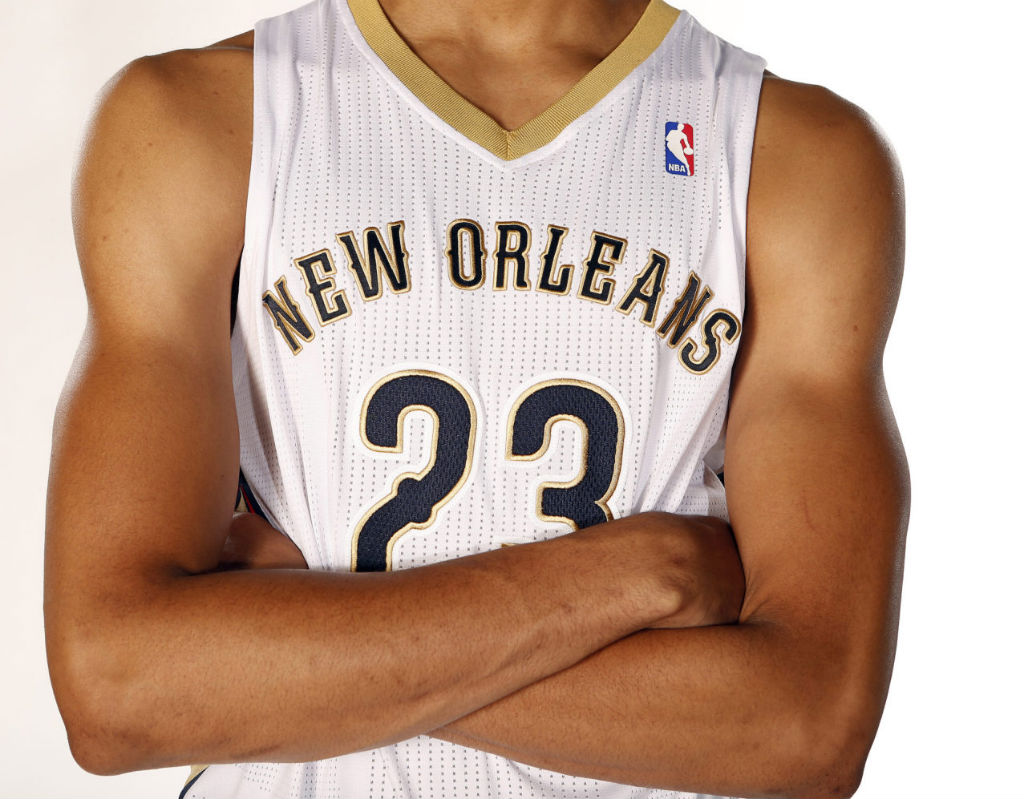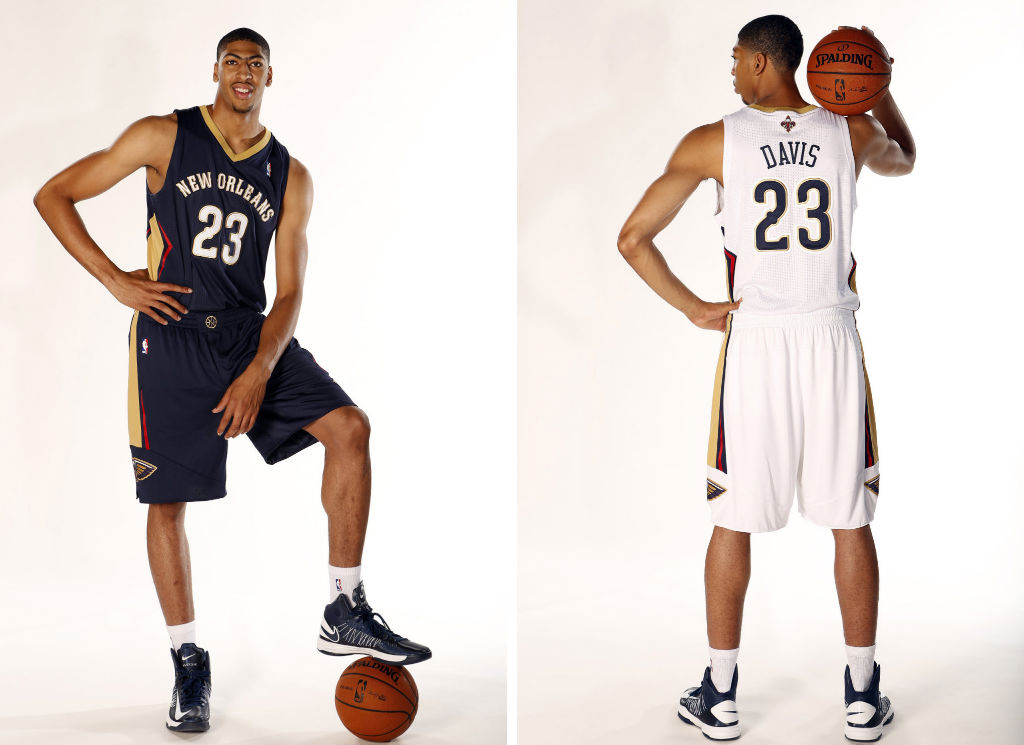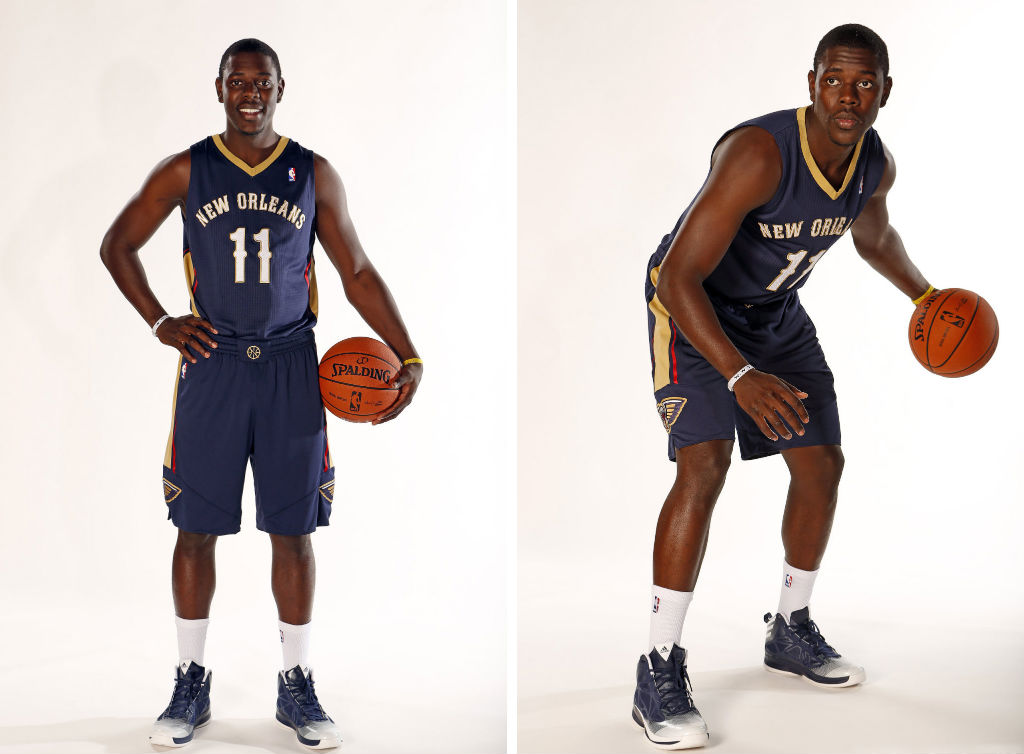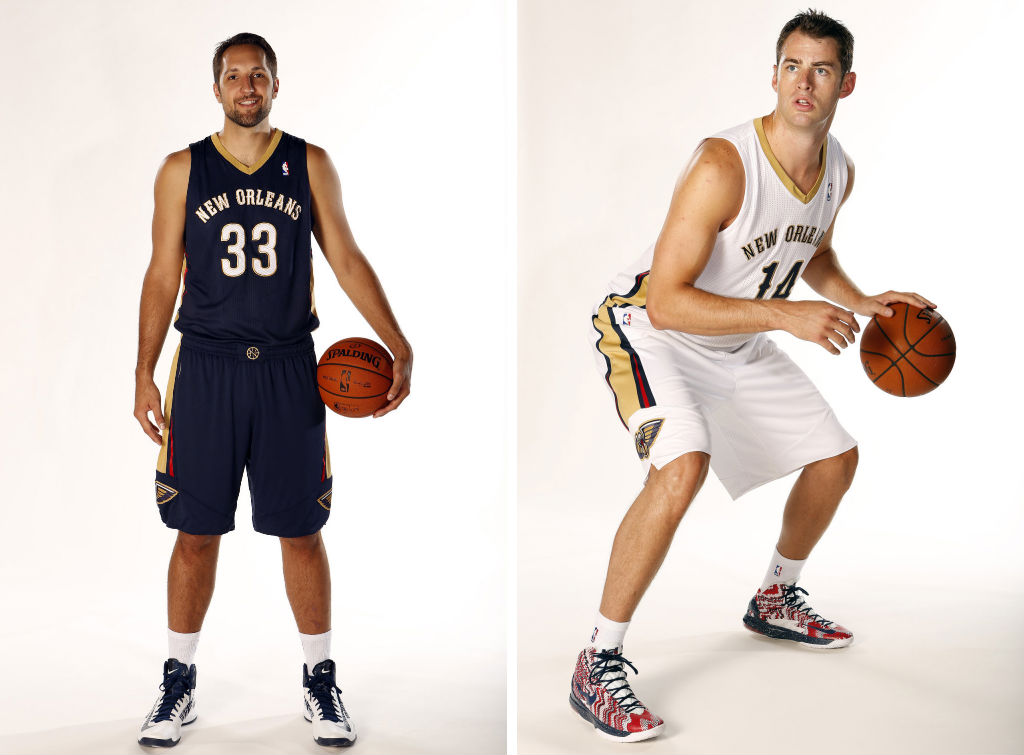 images via Layne Murdoch / Getty