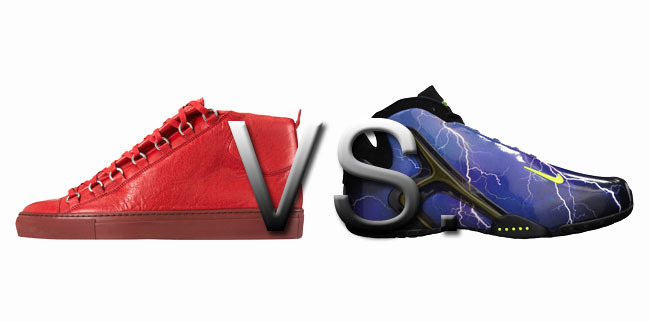 words // Zac Dubasik
Last week, we debated which Graphic Foamposites you like the least. And while the concept of Graphic Foamposites has quite a bit of opposition, there's no denying the fact that prints have been extremely popular in recent times.
At the same time though, we've seen another trend that is basically the exact opposite. Solid color shoes have also become favored among sneaker fans. Led by high-end fashion houses, single color shoes have become almost as popular as prints were, trickling down to more traditional sneaker companies, like Reebok's T-Raww.
Which do you prefer, and why? Vote in our poll, and let us know in the comments.