words & screen shots // Zack Schlemmer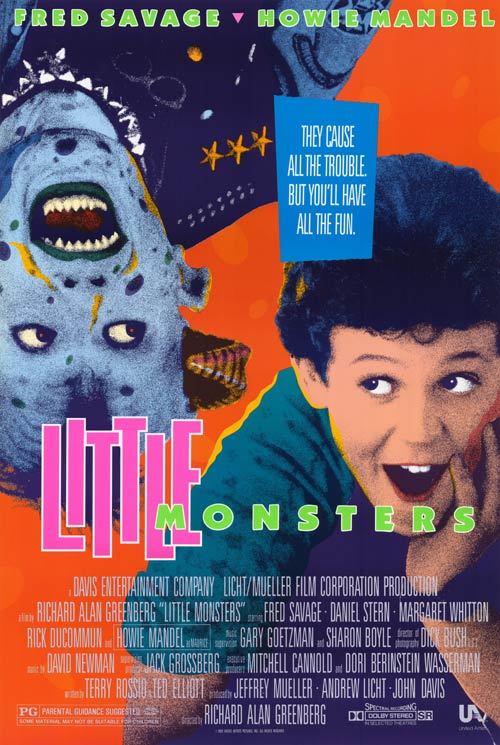 Unless you were a kid in the late 80's and early 90's it's very possible you've never seen or even heard of Little Monsters. And no, we're not talking about Lady Gaga fans. We're talking about the classic kid's film starring Fred Savage and Howie Mandel about the monsters that come from under children's beds from a secret dimension to create mischief and wreak havoc on kids everywhere! But what happens when kids go into the monster world and take on the biggest and meanest monsters? You'll have to watch to find out!
In all honesty, this isn't the greatest kids film out there and the plot is pretty ridiculous. I wouldn't recommend watching it unless you saw it as a kid and are feeling nostalgic. However! Little Monsters does have an awesome sneaker sighting: the Air Jordan III in the Fire Red colorway worn throughout the film by Fred Savage's character Brian.
The first good look comes near the beginning of the movie when Brian is walking to school: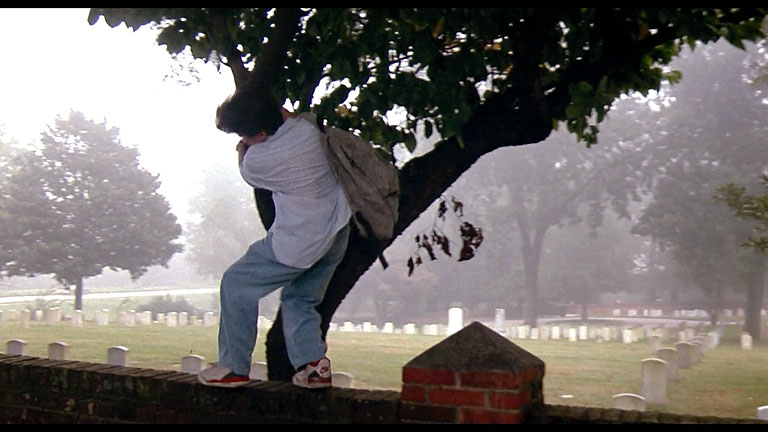 Next we get an up close look and see how tightly laced young Brian wore them. Perhaps they were too big?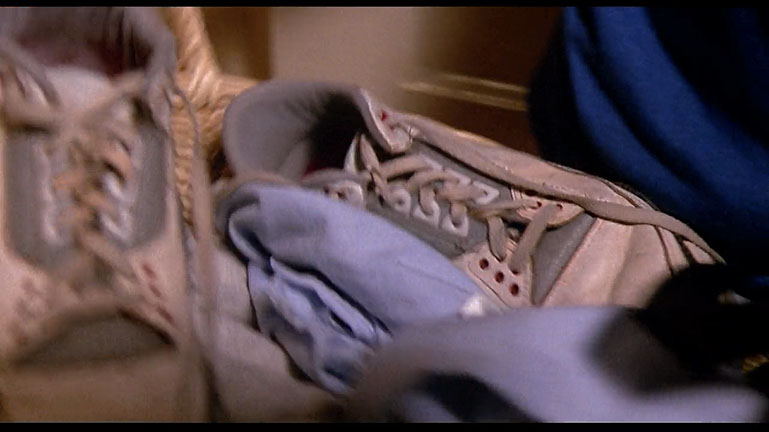 When Brian's younger brother Eric (played by Ben Savage who you know from Boy Meets World) convinces him to switch rooms after Eric is convinced he saw a monster in his room the previous night, we get two more looks at the III's in his laundry basket: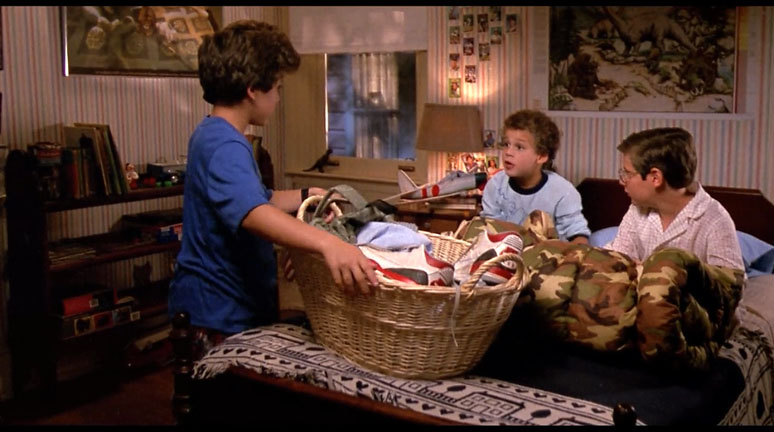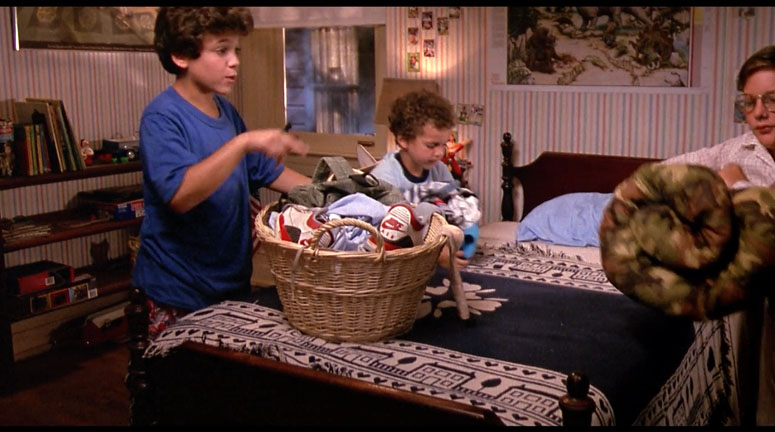 Skipping ahead in the film, we see Brian's monster friend Maurice using an unsuspecting little girl's Nike shoe to make chocolate syrup footprints on her floor as she sleeps: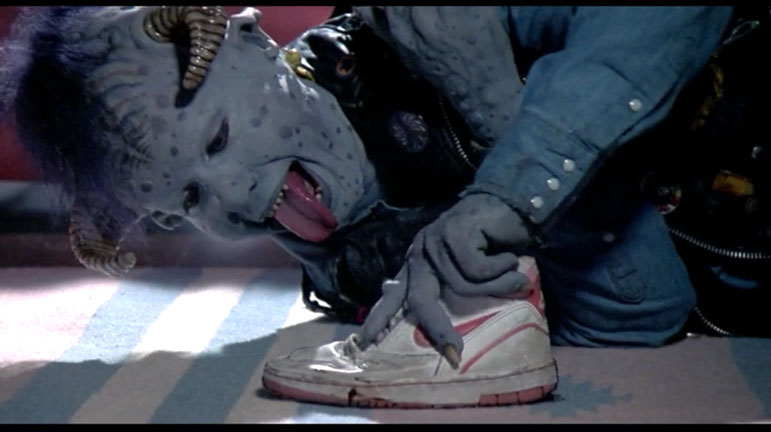 A look at the bottom of the shoe with the original "NIKE" logo, instead of that ugly "Jordan" text on all of the retros: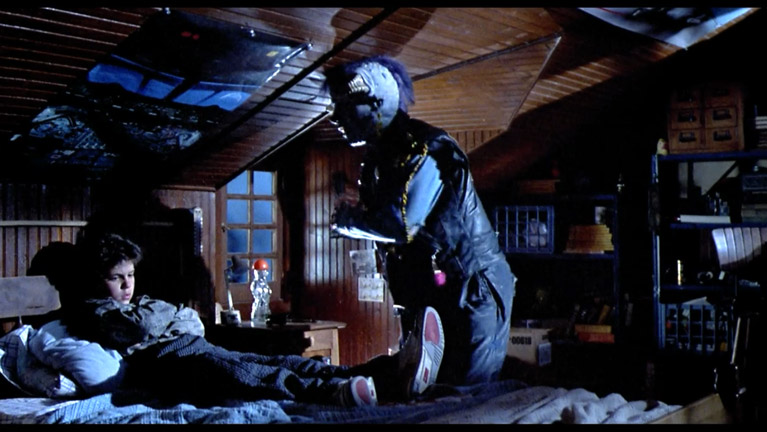 One last shot near the end of the movie when Brian is in the monster world trying to save his kidnapped brother from the bad monsters: