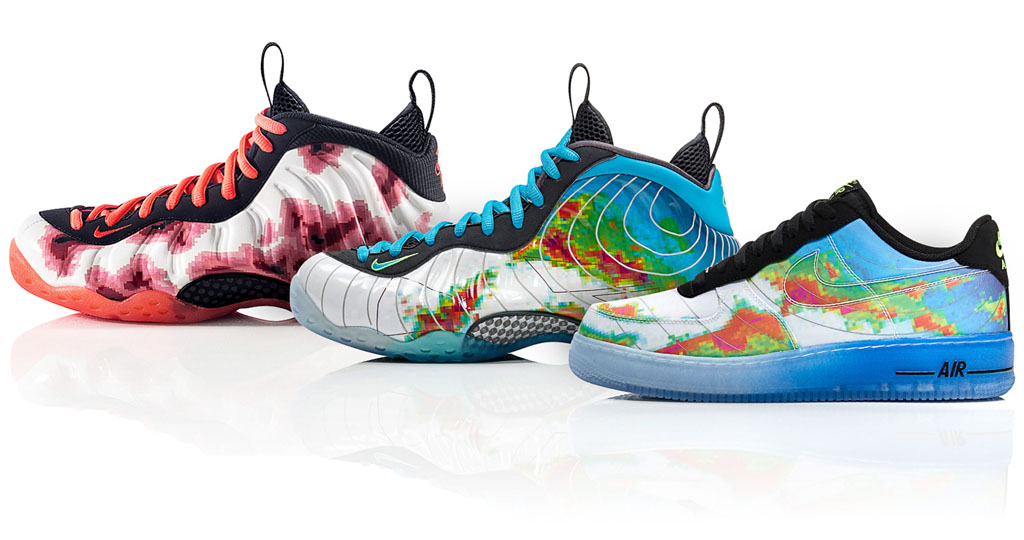 words // Brandon Richard
via Press Release
Since making their respective debuts in 1982 and 1997, the Nike Air Force 1 and Air Foamposite One have taken the sneaker industry by storm with cutting-edge technology and revolutionary designs. Part of the forever changing landscape of basketball footwear, both models are included in Nike's upcoming "Weatherman Pack."
Each shoe sports an upper that boasts graphic, doppler-esque depictions of inclement weather patterns. The blue colorways demonstrate a quick transformation from calm to intense, while the red "Thermal Map" style represents the constant pounding of a thunderstorm.
The "Weatherman Pack" will be available at select Nike Sportswear retailers beginning Friday, August 30. Look for the "Thermal Map" Foamposite to hit Saturday, September 28.