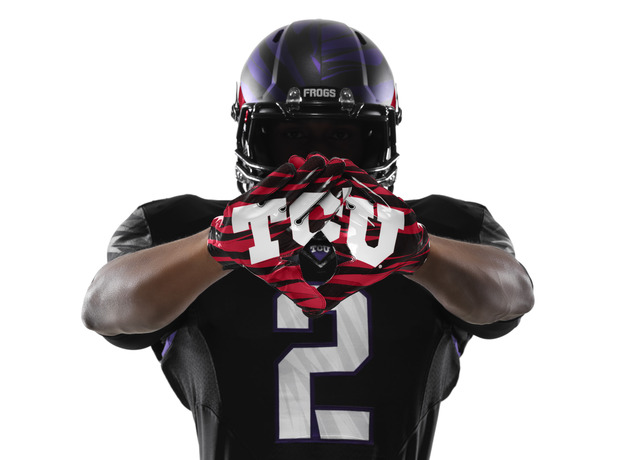 words // Brennan Hiro Williams
The TCU Horned Frogs will open the 2013 season wearing an aggressive new uniform, unveiled earlier today by Nike.
TCU's all-black uniform features purple and red accents, along with bold white numbers containing a new spike pattern. Inspired by the horned frog's scaly body armor, the new spike pattern runs onto the sleeves and eye-catching new helmet, where a bright red streak represents one of the horned frog's remarkable defense mechanisms -- an aimed shot of blood from the eyes to repel predators. This blood red steak also serves as a reminder of the "bloodlines" and brotherhood of the storied football program.
See TCU's new uniforms in action when the Horned Frog's take on LSU at Cowboys Stadium on Saturday, August 31.