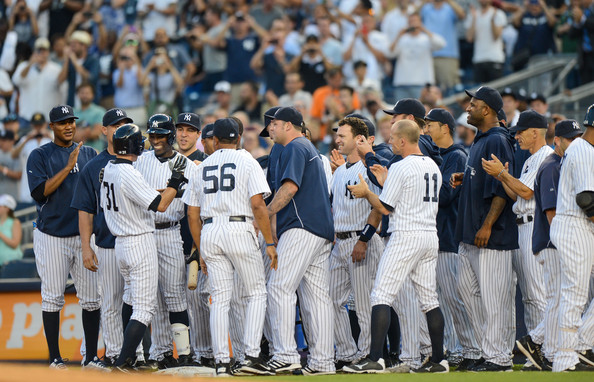 The Yankees celebrate Ichiro's 4000th career hit.
words // Brennan Hiro Williams
The Sole Collector MLB Watch continues with Week 21 of the 2013 season, offering another look at the best in footwear from around the league. This week's highlights include several great PEs and iD cleats from Nike, adidas and ASICS.
Take a closer look at the action in the images below: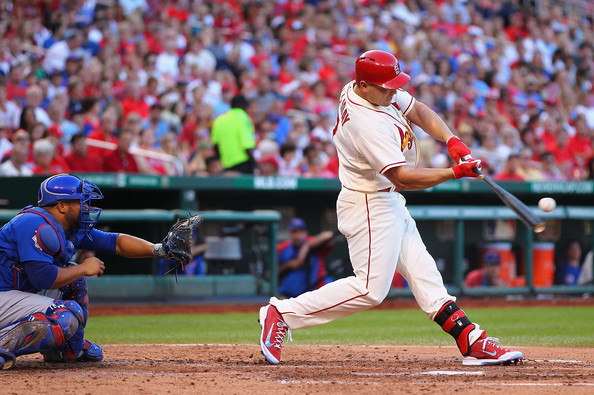 Matt Holliday added to his lineup of great PEs with a new red, blue and white Nike Air Huarache Pro Mid.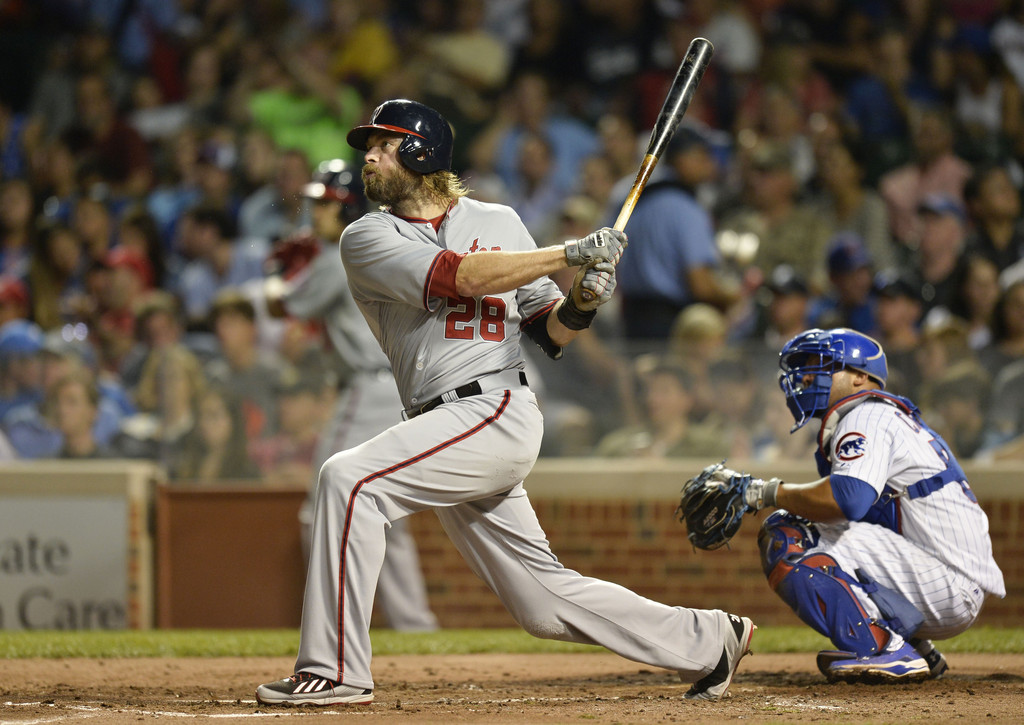 Hitting .414 in August, Jayson Werth is earning every dollar of his $126 million contract in the new adidas Power Alley.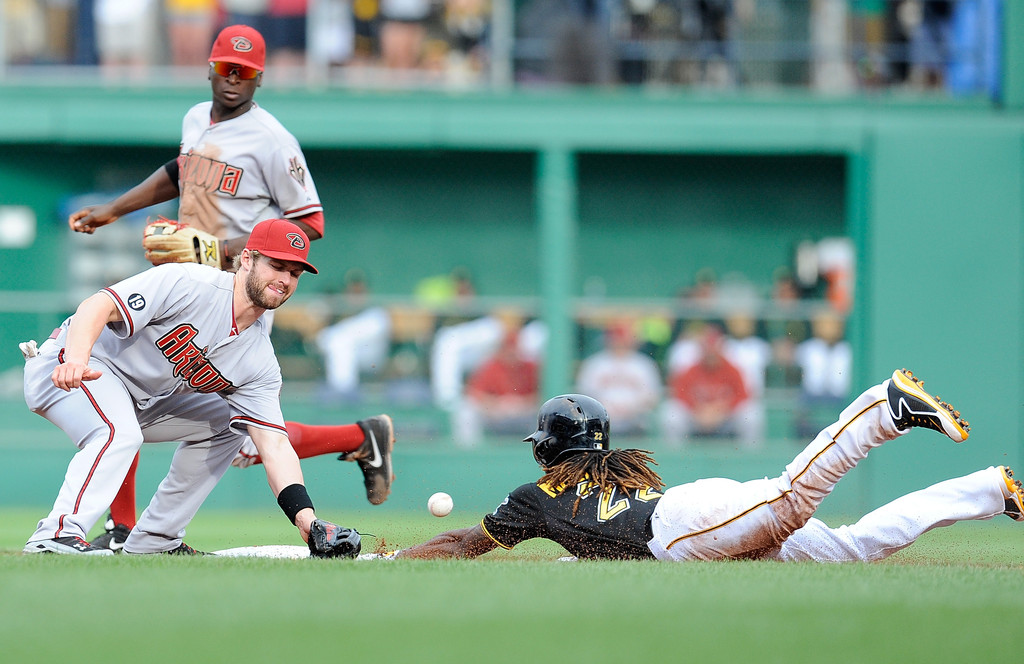 Andrew McCutchen stole his 26th base of the year in the Nike Air Swingman MVP 2.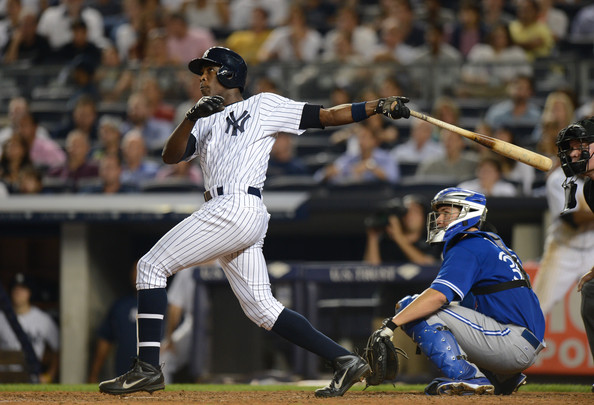 Alfonso Soriano's career has come full circle, putting up big RBI numbers for the Yankees in the Nike Lunar Huarache Carbon Elite.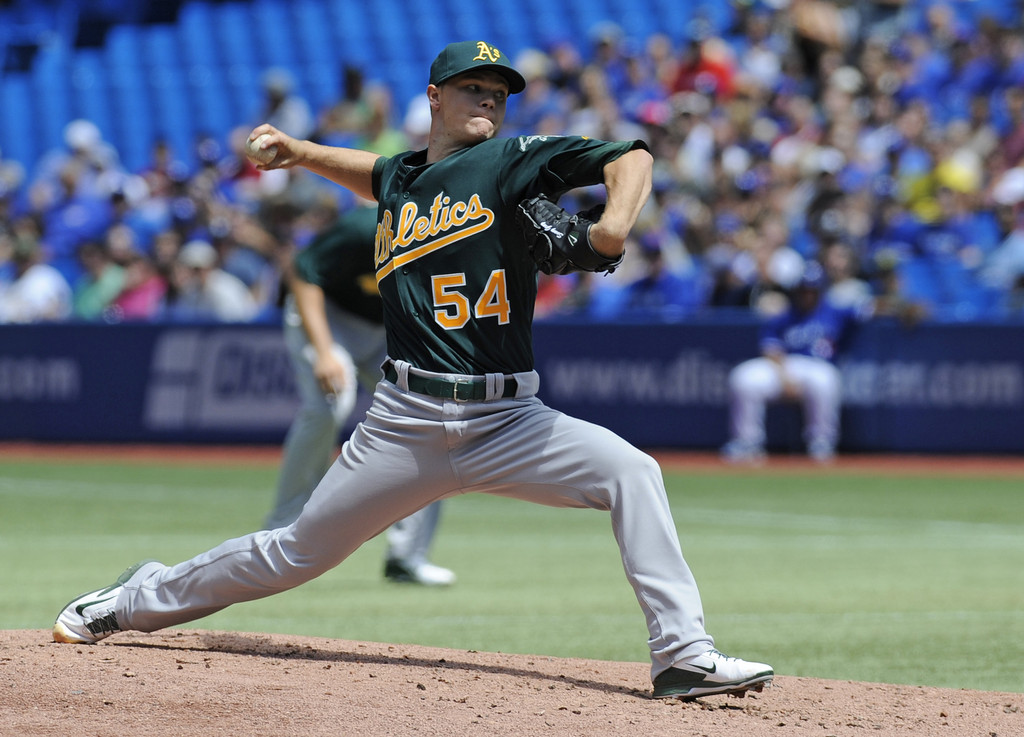 A's top pitching prospect Sonny Gray is off to a succesful start in the Nike Air Huarache Pro.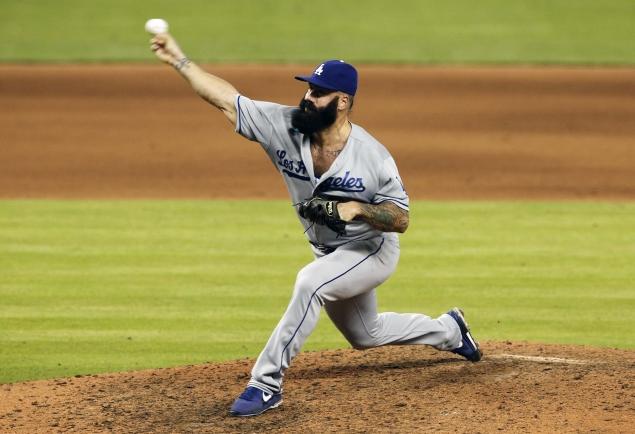 When he's not playing the villain in Iron Man 3, Brian Wilson is pitching out of the Dodgers bullpen, wearing, of course, an all blue pair of the Nike Air Max MVP Elite 3/4.
The KeezCam caught a close-up of Craig Kimbrel's Nike Air Max Elite MVP 3/4 iD cleats.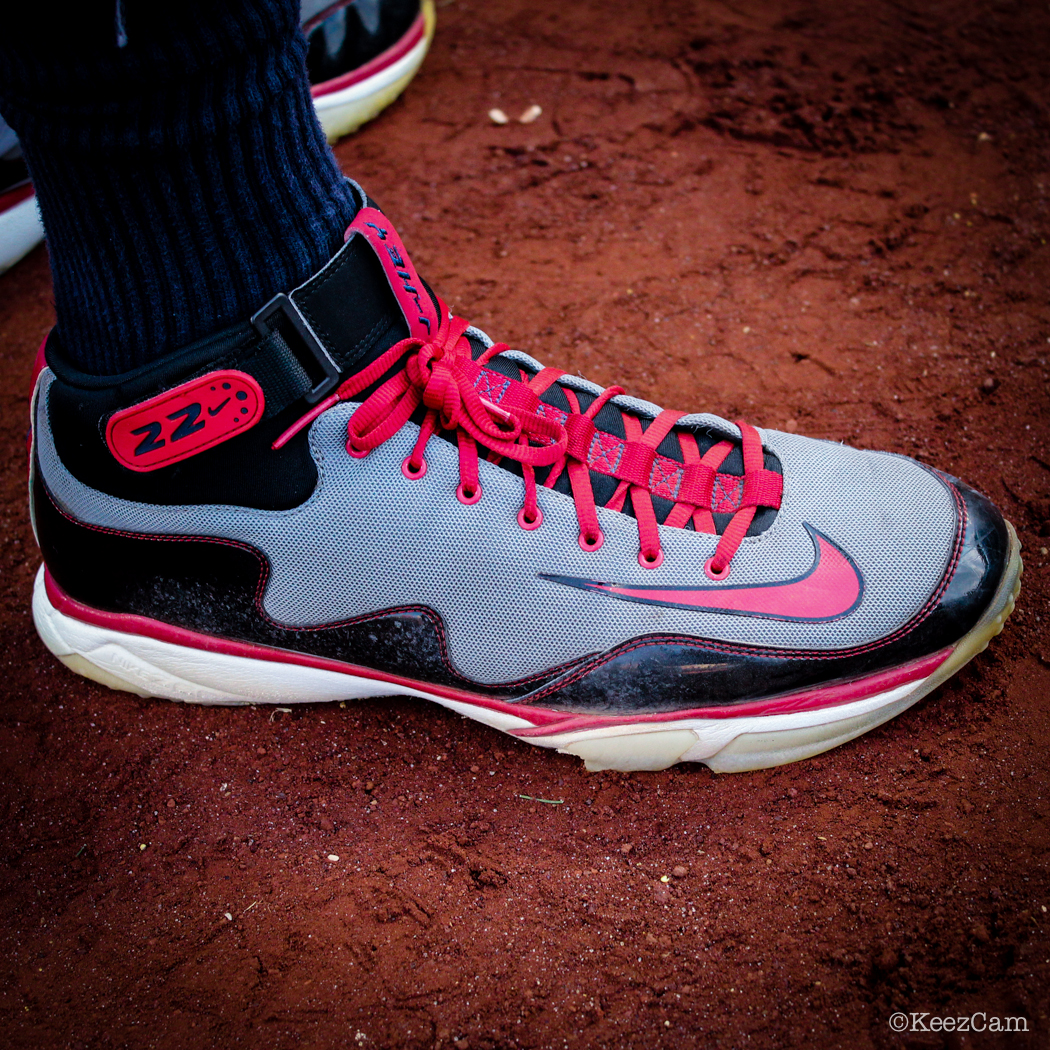 Prior to his unfortunate injury, the KeezCam caught Jason Heyward warming up in his Nike Air Swingman Remix 2 Turf PE.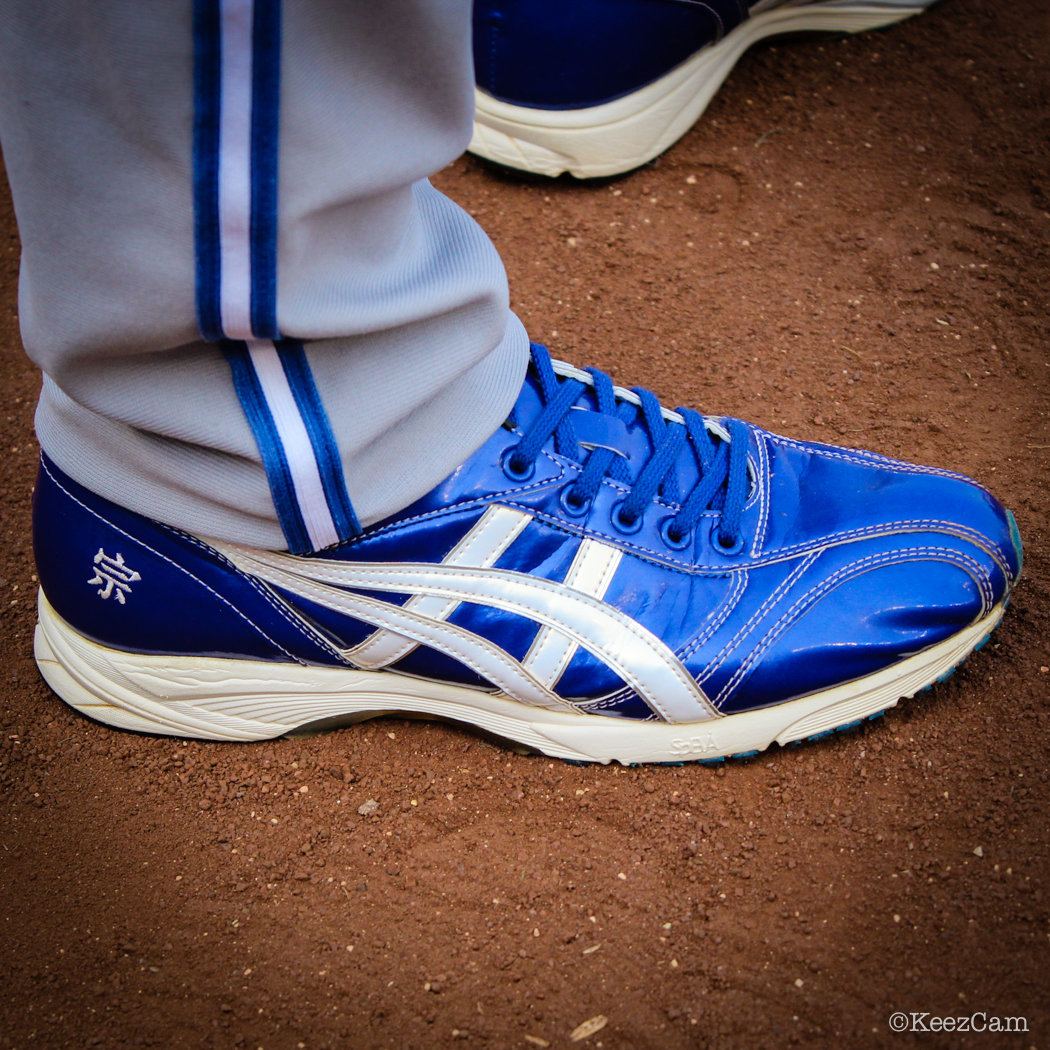 Fan favorite Munenori Kawasaki showed off his blue patent leather ASICS pre-game trainers.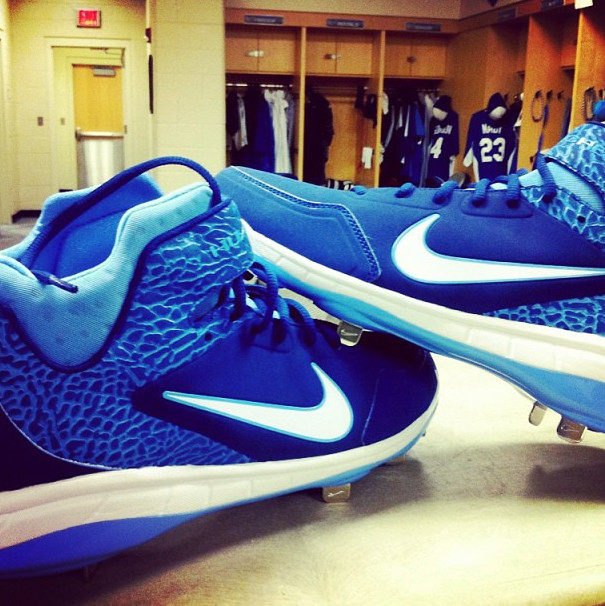 Jeremy Guthrie (@therealjguts) provided us with a closer look at his elephant print Nike Huarache 2KFresh PE cleats.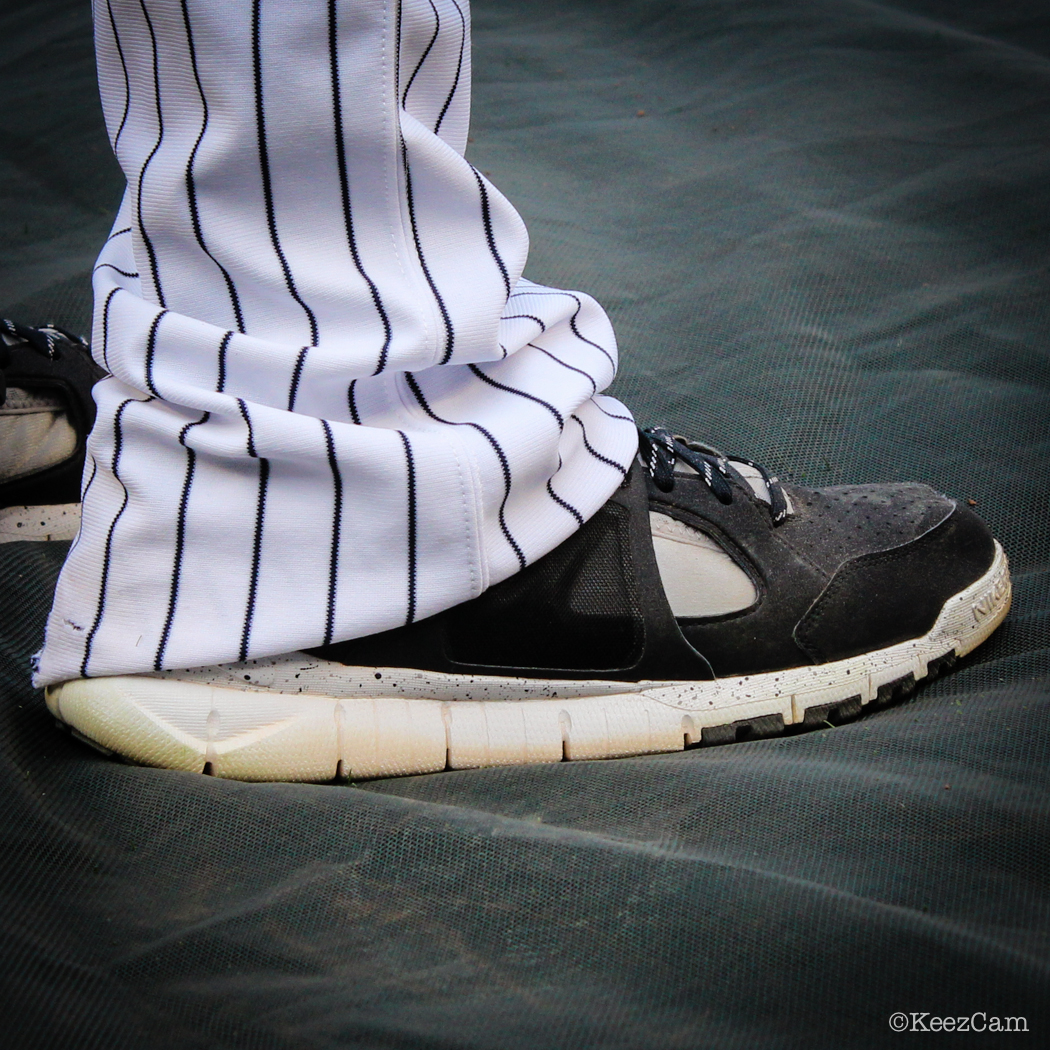 Like Troy Tulowitzki before him, Robinson Cano warmed up in a special Nike Zoom Huarache Trainer.