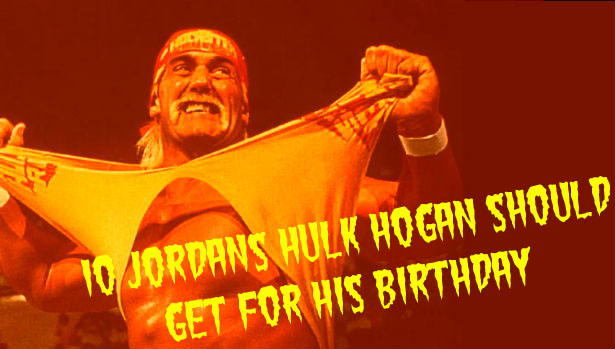 words // Brandon Richard
Last week, Hulk Hogan went all Bash at the Beach '96 on us and revealed himself as the newest member of the Sneaker World Order. Okay — that's a bit dramatic, but the shock of seeing him posted up in his living room with every recent (and a few upcoming) Jordan retro release is similar to the way we felt when he formed the legendary heel faction with Hall and Nash in WCW almost two decades ago.
The timing of it all is perfect, because today happens to be Hulk's 60th Birthday. To celebrate this great milestone in the life of the in-ring icon, we've come up with a list of 10 more Jordan Brand shoes that he can add to his collection.
There's plenty of routes we could have gone with this list, but the overall theme is pairs that feature or are accented by Hulk's signature colors — red and yellow. This isn't a combination that is used too frequently, but we were able to come up with a solid lineup of new kicks for the Hulkster. Scroll through and let us know what you think!
10. Jordan Super.Fly 2 Red/Black-Yellow
If Hulk is really going to be part of the sneaker game, he needs to step his connect game up and land a few pairs that haven't been released. Not many connects are really going out of their way to find the Super.Fly 2, but by most early accounts, it's a great shoe and would be a nice addition to Hulk's collection in this Red/Black-Yellow colorway.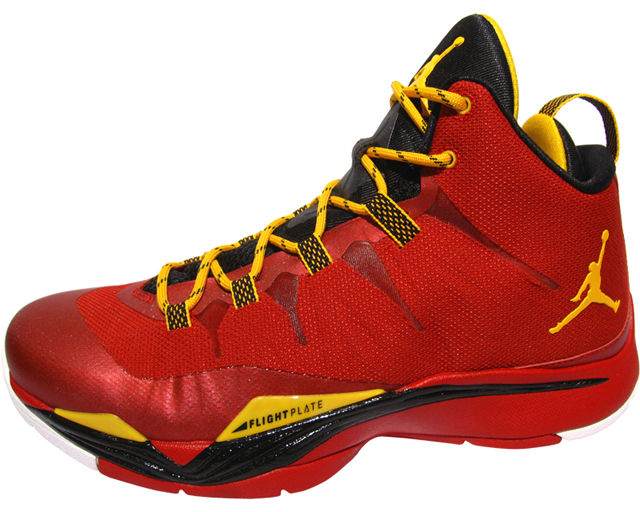 9. Air Jordan 1 Phat Premier "Atlanta Hawks"
For more classy affairs, maybe Hogan can roll with this "Hawks" version of the Air Jordan 1 Phat Premier. Featuring a supple black leather build, the shoe is highlighted by red chenille Swoosh branding and a yellow contrast stitch, helping it fit the Hogan motif.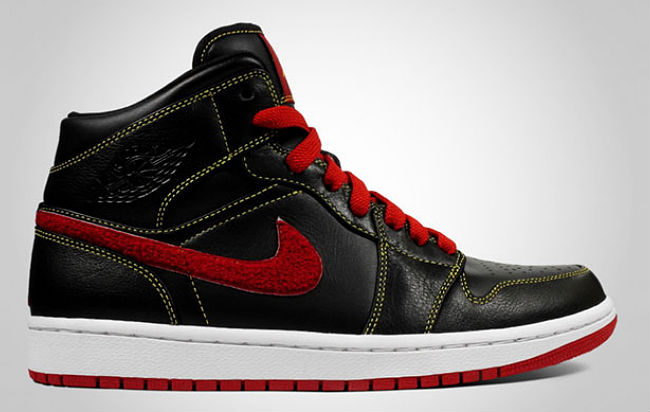 8. Dwyane Wade Player Exclusives
These will be a little tough to acquire, but Dwyane Wade's Heat-themed Jordan Player Exclusives sport perfect looks to match Hogan's attire. Unfortunately, Wade's PEs are a size smaller than Hogan's size 16, so he may have to squeeze in.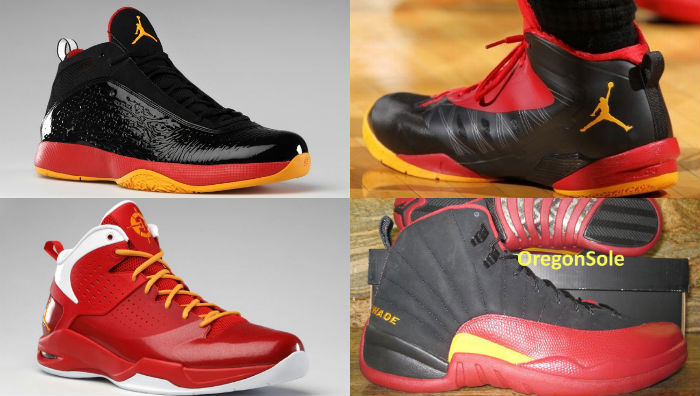 7. Jordan Spizike "3M
When Hulk is making an entrance, the lights are low and camera bulbs are flashing, is there a better option than the "3M" Jordan Spizike?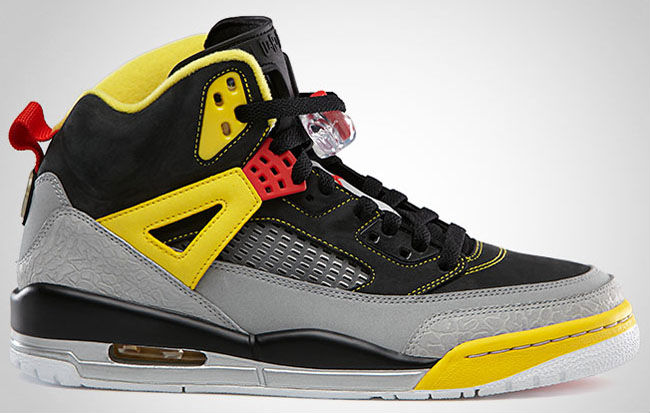 6. Air Jordan 2012 Lite "The Flash"
In his prime, Hulk Hogan was something of a real-life superhero, making this "Superheroes Pack" Air Jordan 2012 a fitting choice. Another Hulk is represented in the collection, but this red and yellow Flash-inspired colorway carries with it a little Hogan flavor.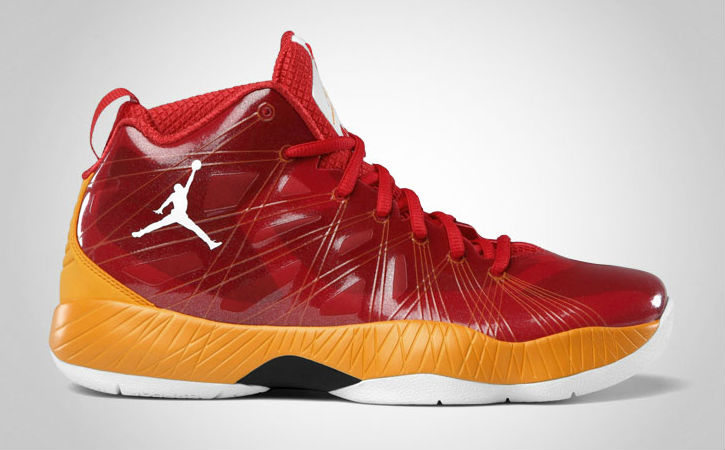 5. Air Jordan 5 Retro - Joe Johnson Player Exclusives
Before the Atlanta Hawks changed their colors in 2007-2008, Joe Johnson was given these red and gold accented colorways of the Air Jordan 5. Again, Hulk would have a tough time prying these out of the hands of collectors, but he's a massive human being and he and Joe share the same shoe size.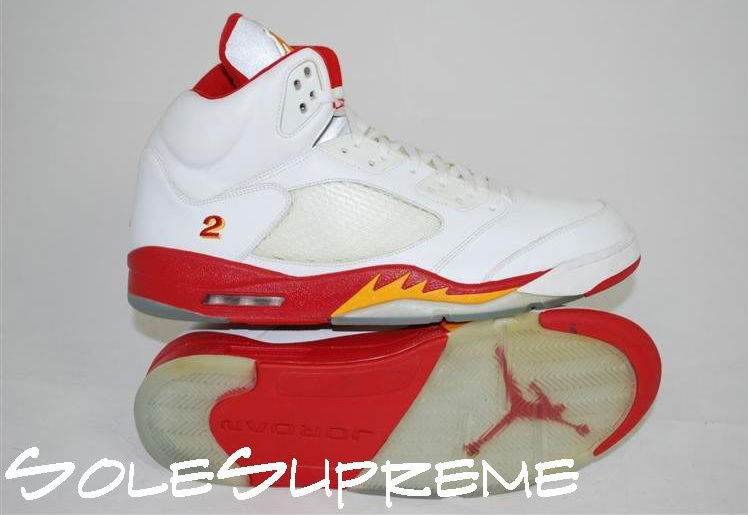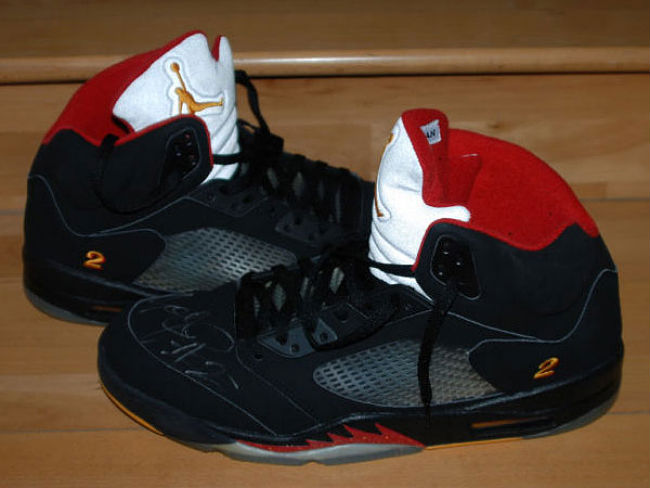 4. Air Jordan 2 Retro "Candy Pack"
We already know Hulk is about that mismatched shoe life, so why not stunt in the red and yellow "Candy Pack" Air Jordan 2 Retros?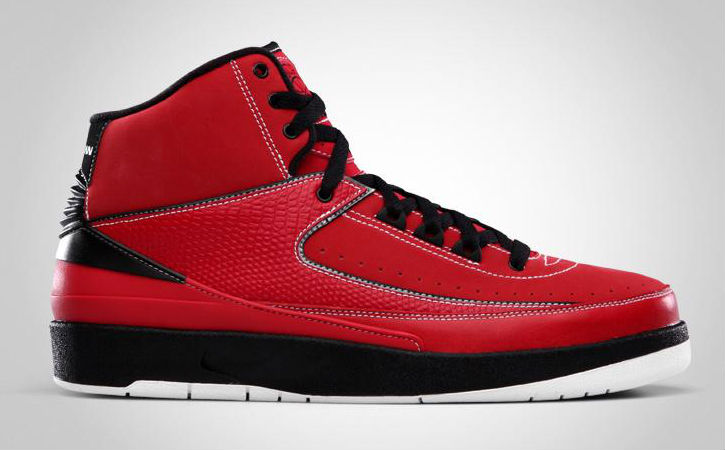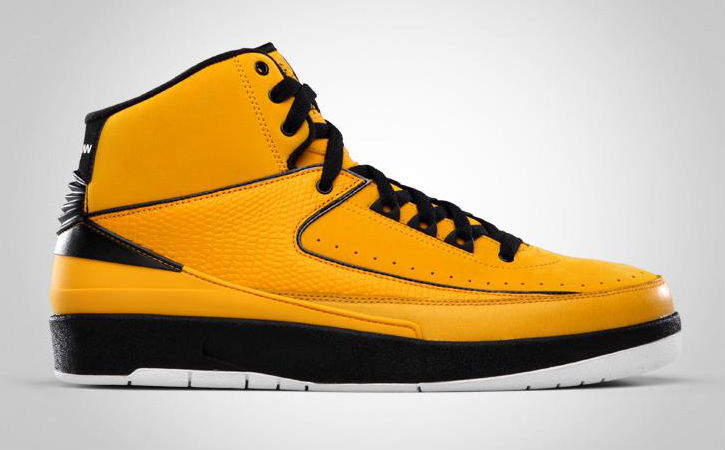 3. Air Jordan 14 "Last Shot"
The "Last Shot" 14 is a bold black and red colorway, but the Ferrari-inspired shield makes yellow a can't-miss feature on this sneaker. Hulk is a fan of the black tank and black jeans look these days, and "Last Shots" allow him to compliment that look with traditional red and yellow Hogan pop.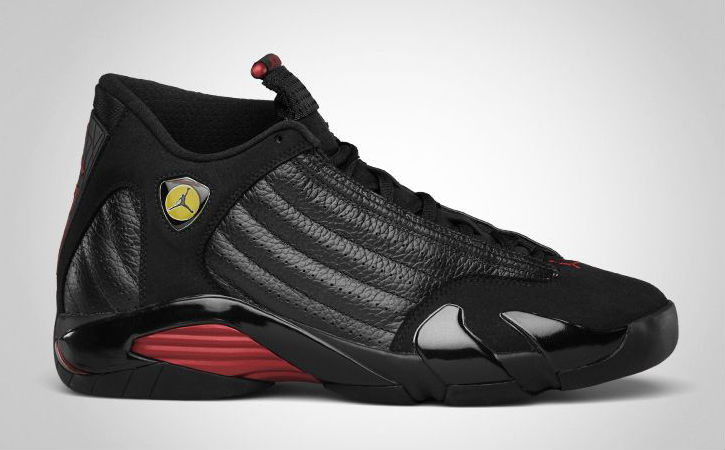 2. Air Jordan 9 Retro "Bentley Ellis"
Considering that the "Bentley Ellis" 9 is a celebration of alter egos and aliases, it's a shoe that fits right into Hogan's wrestling lifestyle. Besides that, the colors are a perfect match for his famous in-ring style and leaving an imprint of the highly detailed outsole after a "Big Boot" would be a great look.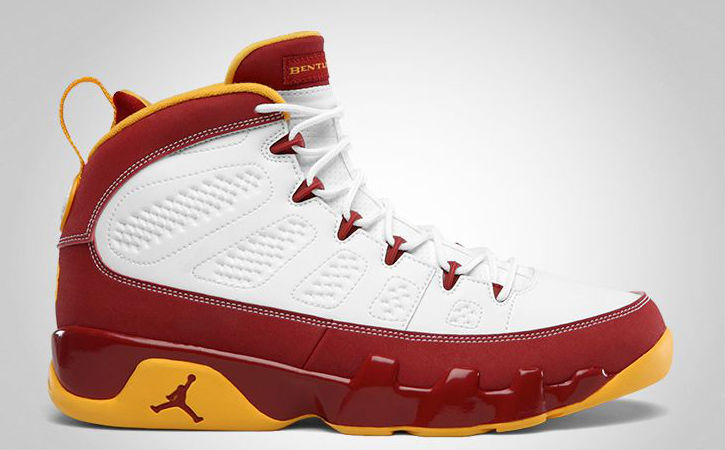 1. Jordan Aero Flight "WWF Pack"
The Aero Flight isn't exactly the most popular Jordan Brand silhouette, but the "WWF Pack" certainly made for an interesting release. Inspired by the Hogan dominated golden age of wrestling, the pack consists of colorways representing the Macho Man Randy Savage, Jake The Snake Roberts, the Ultimate Warrior, the Legion of Doom and Hogan himself. The best part is that this stroll down memory lane can be taken for less than retail.