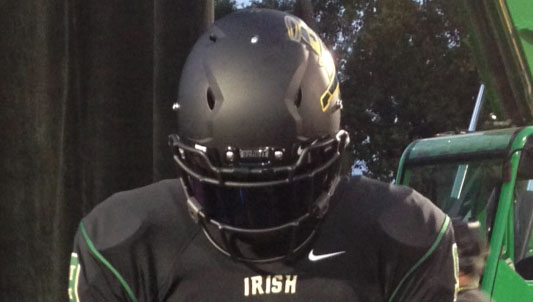 words // Zac Dubasik
Yesterday was a big day in Akron, OH for LeBron James. The day began with the second annual "I Promise Family Reunion," which is a picnic held for the families of the Wheels for Education program. In addition to the bike and school uniform donations, Samsung donated hundreds of tablets to the Akron Public Schools.
Later that evening Nike held an on-field "fashion show" where new uniforms were debuted for all fall sports. Last to be shown were the football uniforms, which were modeled by LeBron himself. The new uniforms were especially notable for being the first time any black has been allowed on a school uniform. These all-black versions will reportedly be reserved for rivalry and championship games.
Check out the images below of LeBron wearing his high school's new uniforms.
images courtesy of Mr. Michael Hurley