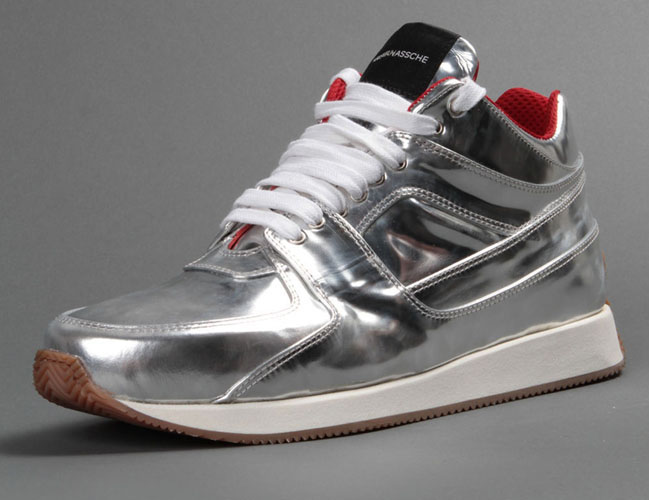 words // Zac Dubasik
As the popularity of high-end sneakers has risen, we're now seeing designers expand the styles of silhouettes they're using. Rather than sticking to the staple high-tops, a wider variety is now being offered, like this latest sneaker from Belgian designer Kris Van Assche.
KVA, who also serves as the artistic director of Dior Homme, has created a sneaker reminiscent of a runner, although with more of a mid-cut. The calf skin upper has been laminated with a chrome-like finish. Additional details include a red fabric lining, and gum outsole.
This sneaker is available now at Antonioli for a mere $1,138. While they will set you back quite a bit, on the bright side, they will be hard to miss on your feet.