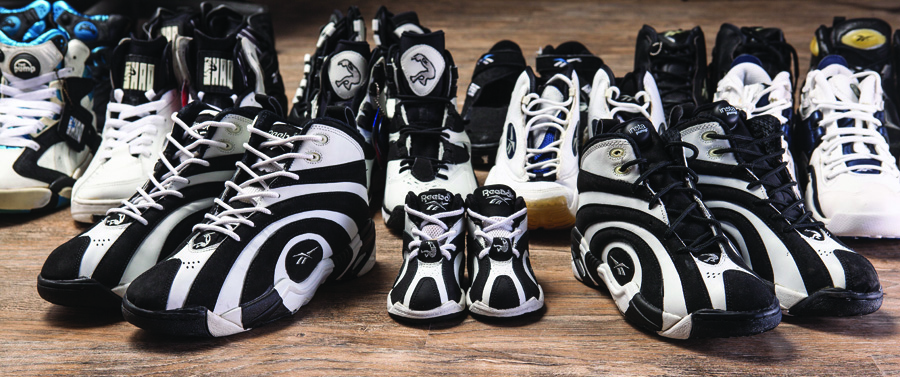 words & interview // Gasol Lee
as published in Sole Collector China Issue 19
At the start of the 1995 NBA season, when Shaq arrived to the Orlando Arena, he was ready to make a statement. There were already doubters about his overall game and inexperience after facing off against some of the game's greatest bigs, but Shaq was only just four seasons in, and had already declared himself as one of the greatest centers to dominate the paint.
In China, nobody at the time would have imagined Shaq's upcoming success. What we definitely remembered, was his most iconic signature shoes, the Reebok Shaqnosis. Nicknamed "The Growth Ring" by all sneakerheads in China, some heads even called the shoes "The Zebras" because of the hypnotizing contrast on the kicks. The design definitely speaks to Shaq's dominance as well as his charisma off the court. (We sure all remembered his music career at times almost as much as his basketball talent.)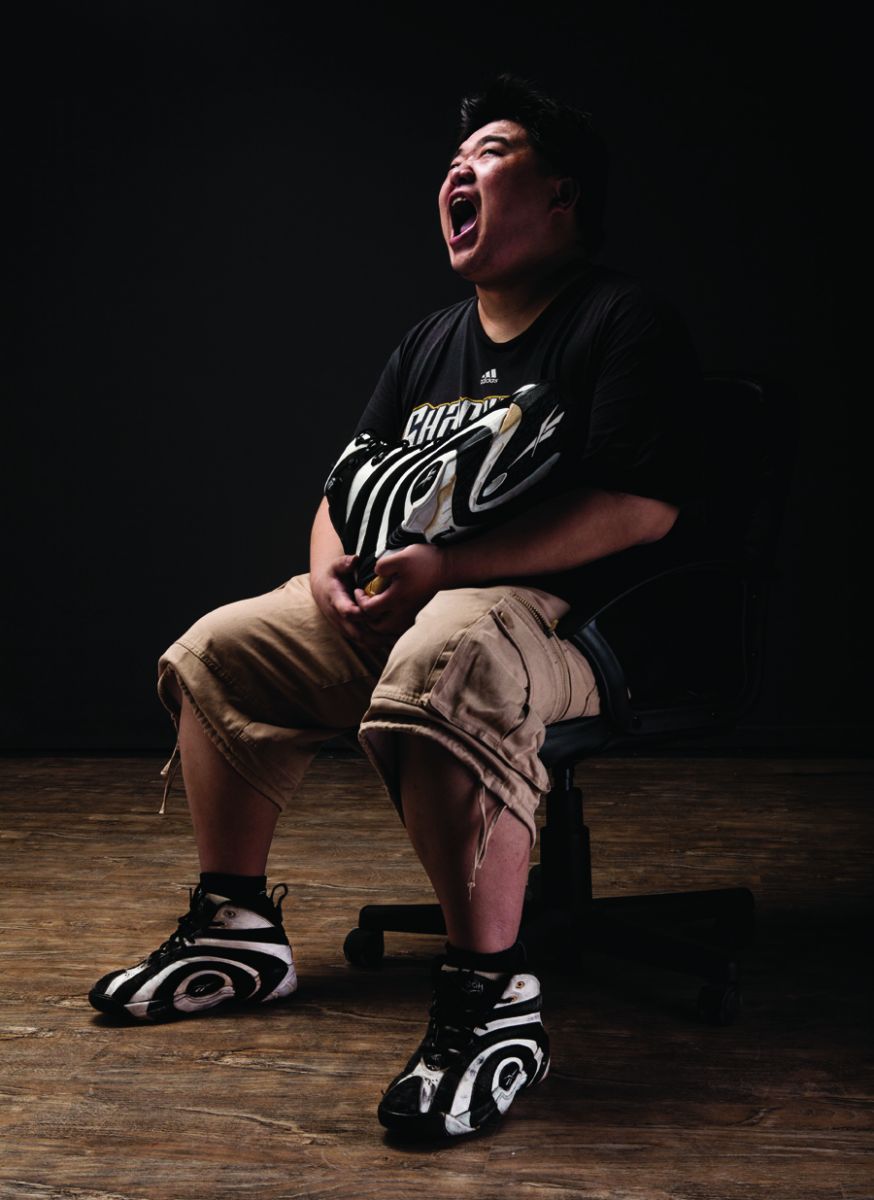 In most cases, time will reveal all. Nobody would have known the 1995-96 season was the last time The Big Diesel would put on his blue-and-white pinstripe uniform. The Orlando days surely seemed too short to a lot of fans, but it also began a new chapter in Shaq's uncompromised career, and the memory he left for us was more than just magic. No matter where Shaq played later, there was always a huge following of his footsteps.
One of his biggest followers is
Dong Hao from Beijing, China, also known as "Autohao."
Through pair after pair of aged Shaq kicks, Autohao took us down memory lane of his passion for Shaq, Reebok and the focus of his youth. On an afternoon this June, we were lucky to invite Autohao to our Sole Collector China studio to talk about his journey with Shaq. He arrived at our place with a full load of Shaq's Reebok kicks in his back trunk, and we had to call our entire team to carefully move the pile of boxes into our space. Just as Reebok is celebrating the return of the Shaqnosis, we have Autohao breaking down the classics and sharing his stories from back in 1995.
Gasol Lee: What made you start such an impressive collection of Reebok Shaq shoes?
Autohao: I think it was in 1995 I started watching basketball, and one of the first NBA games I watched was actually Shaq's debut game wearing the Shaqnosis. At the time, there was not a whole lot of live broadcasting of games on TV, and I was just hooked by his dominance as well as the unique design of these shoes. And I have to say my passion for Reebok as a brand really started with Shaq. The design language was just impressive to me and nobody else had that kind of vibe at the time. Plus, we all know his ability to rock the rim as well as the mic. (laughs) I loved that era, and the Shaqs really introduced me to Reebok's basketball line.
So how many pairs of Reebok Shaq kicks do you have?
Just under the Reebok brand, I think the last time I counted was 27 pairs. I have his shoes from other brands as well, so I guess the total is around 40 pairs.
As a well-respected collector of Reebok sneakers, what was your reaction to the players the brand brought on board after Shaq's era? Especially in the late-90s when guys like Allen Iverson, Baron Davis, and Steve Francis were endorsers?
Well, I thought they were fresh blood to the line of course, but my biggest memory always exists in the era before those guys. You know, guys like Glenn Robinson, Nick Van Exel, Shawn Kemp and of course Shaq. Without question, Allen Iverson was the marquee player for Reebok after Shaq, and the basketball products in general shifted from a visual standpoint to a place where new technologies were constantly the focus. There were a couple pairs Steve Francis wore that I remembered. But after that, I wasn't into some of the looks as much as I was the Shaqs.
To continue reading, click on Page 2 below.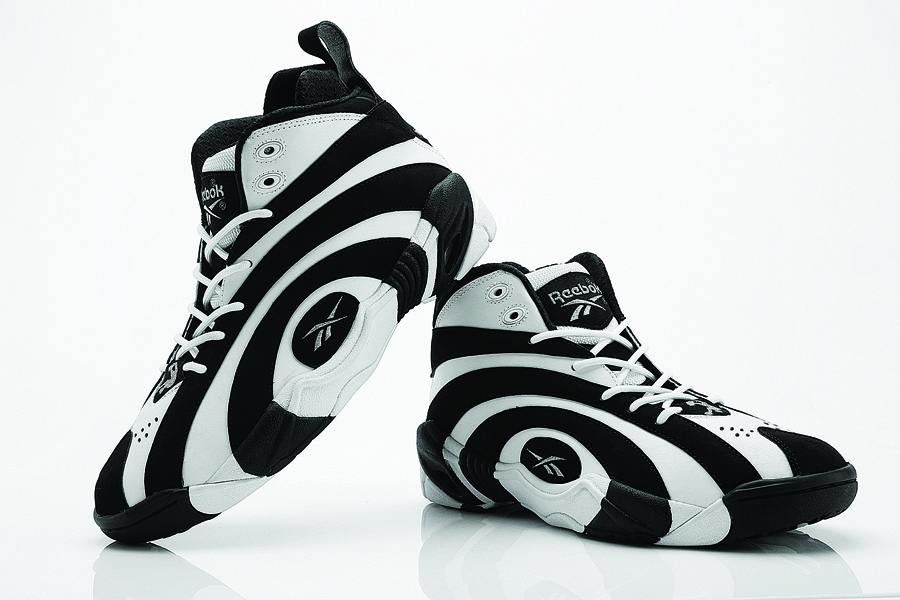 Let's talk about your Shaqs. When was the first time you bought a pair of OG Shaqnosis?
Actually, my first pair of OG Shaqnosis was bought around Chinese Lunar New Year in 2004. I was lucky to come across a pair in a local consignment store in Beijing. I think I paid 1650 Chinese Yuan (about $200), and they weren't even my size! (laughs) I was just trying to track down a pair to add into my existing Reebok collection, and of course everybody had to have a pair of Shaqnosis! I wasn't really worried about size or price. I just said "put them in the bag and I'm taking them right now." (laughs)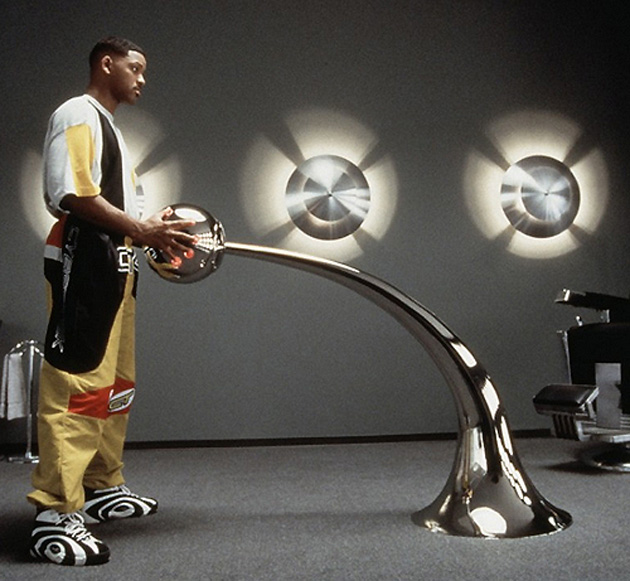 So how many versions of Shaqnosis do you have now?
Well, I will start with player exclusives. You may have noticed his PE is a little bit higher cut with the Instapump for extra support. Given the massive build Shaq has, he had to have a shoe with strong ankle support as well as a good fit. To my knowledge, I think there were actually two versions of Shaqnosis with a slight twist of color blocking. The Home colorway came with a white tongue along with white shoe laces, and the shoes were white based with black rings, whereas the Aways had the black tongue with black shoelaces. For the released version, there was the one with Instapump and most common ones are without Pumps. Correct me if I'm wrong, since I was never able to validate it from Reebok, but I think the Pump version was only released in Japan originally, and that's where I actually bought my Pump version from. I've posted the pictures of the GR Shaqnosis Pump version on Sole Collector as well as other sites before, but nobody was aware that those actually existed and weren't a PE only. The most common version is the general released ones which have the white tongue and white shoelaces, basically the one that finally made a return. (laughs) But I am still in search of answers as to whether the Pumps were ever released in all sizes or not.
The black and white is just too iconic to forget. But at the same time, it was the only colorway available. So what do you think about the new colorways on the Shaqnosis? Would you stick with the classic, or do you want to see more?
I would totally love to see more colors on the Shaqnosis. I mean, back in the day when they first came out, every shoe at the time probably only had two or three color options. There wasn't much differentiation in terms of color stories. Just like on the Home and Away version of OG Shaqnosis, it was hard to notice the difference. And really the Magic days were just too memorable for me as a basketball fan and also a Shaq fan. I really wanted to see an Orlando colorway originally to capture his glory days. When I saw the pictures of the potential colorways, I was hyped. But I am picky as well, like the material and tone of the colors they use, so I might have to wait to see them in person. I am not a big fan of red or green colors, because personally my memory of Shaq really started with the Magic, and the blue will definitely carry on that heritage.
We probably also want a Men In Black colorway if possible, because the way Will Smith rocked these kicks and chasing after the aliens was just one of the best sneaker cameos that's often forgotten.
It would be amazing if they make a MIB color and have Will Smith walk in them again! (laughs) If I remember right, that very pair that appeared in the movie was on eBay for a quick second, and inside the shoes there was a MIB production crew number too. It was a US size 12 pair.
To continue reading, click on Page 3 below.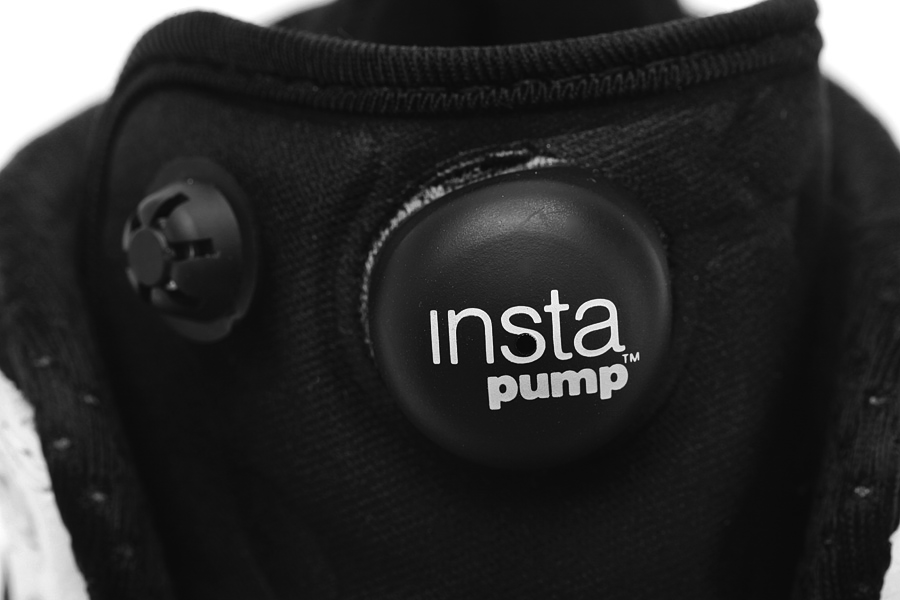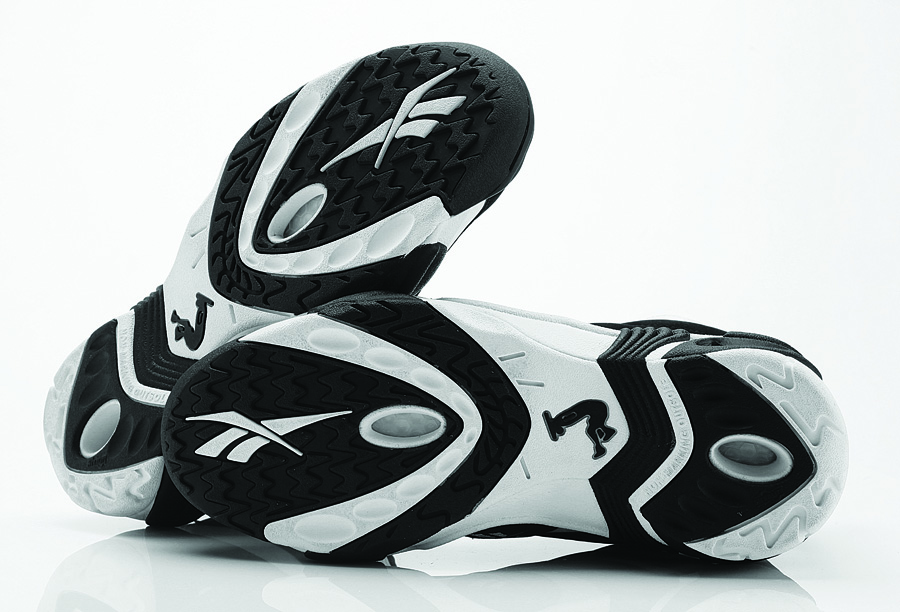 Certainly there is more than just the Shaqnosis in your collection. You really like the Reebok Blast that Nick Van Exel used to wear. Would you like to see more of those kicks making a return as well? A lot of the young heads today may not even remember their time on the basketball court, so what can they do to learn more about Reebok's archive of classics?
For players like Shaq or AI, the legacy will continue because they each have made an impact to the game. But I totally agree with you that it is hard to know the classic moments of Nick Van Exel or Glenn Robinson. There's probably hardly any video people can look up on these guys. So I'd like to see the classics return to the court and be worn by today's young players. Because they have such iconic designs, the story behind the shoes will reveal itself once they get the attention from everyone. I was hooked by the way these shoes stood out on the court, and I'm sure today's consumer likes their unique look as well. Obviously media such as Sole Collector also play a big part to help newcomers understand what the classic Reeboks were all about. With more people sharing their memories from the past, every iconic design hopefully will make a return because of the nostalgia. And it totally depends on the Reebok brand and how they want to bring these back.
We are grateful that you brought so many classic shoes to the studio today, and we all know it is quite hectic to store that many OG shoes in your house. How do you arrange your collection? Do they take a lot of the space?
I think my condo is optimized for shoe boxes already. (laughs) I have clothing cabinets which only house my shoes. I've learned a hard lesson before to put boxes in certain orders so I can organize them by signature lines or time era, otherwise it would be a headache to try to find a shoe which you know you have but just can't remember when the last time you saw them was. (laughs) Certain shoes I will zip-bag them due to the age and condition. I haven't spent a lot of time on moisture control, which I probably should do, but some kicks are just hard to keep away from yellowing or cracking.
No sneakerhead wants to see that happen. And it is probably the worst feeling to have for a shoe collector.
Without a doubt man. I mean I've witnessed a few pairs in my collection that just went south (sighs) and I don't feel right at all. Some of the shoes when I got them, they show a little bit of aging already, so it was kinda expected knowing they could crack anytime soon. But if they were in mint condition, and one day you take them out of the box and they shattered, I don't really know what to say on that.
Let's just hope that doesn't happen anymore.
Exactly what I'm wishing! (laughs)