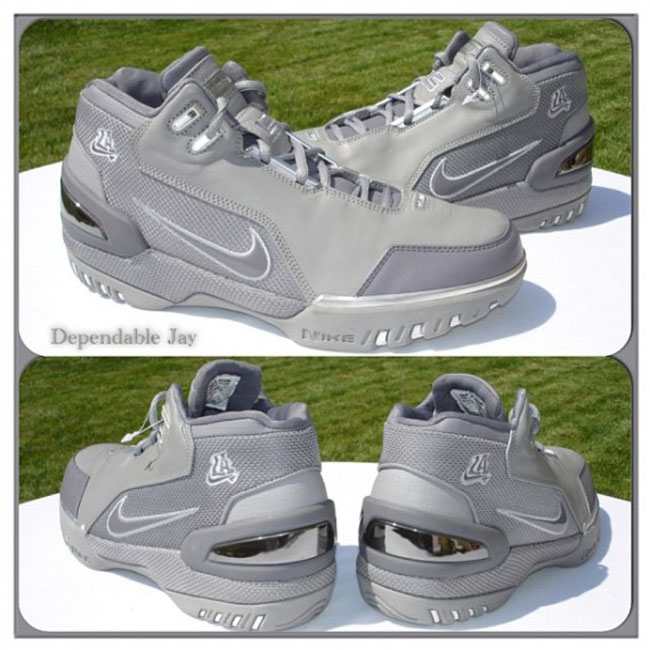 words // Zac Dubasik
You might be familliar with the Wheat colorway Air Zoom Generation, worn by LeBron James for the Rookie Challenge, but that wasn't the only shoe created for him that All-Star Weekend.
We've seen a red, white and blue sample version over the years, but now, thanks to Dependable Jay, we get a look at all-grey version, featuring the familliar stylized "LA" graphic used by Nike that weekend. How do you like this version compared to the red, white and blues, and the Wheats? Would you have liked to see these release?