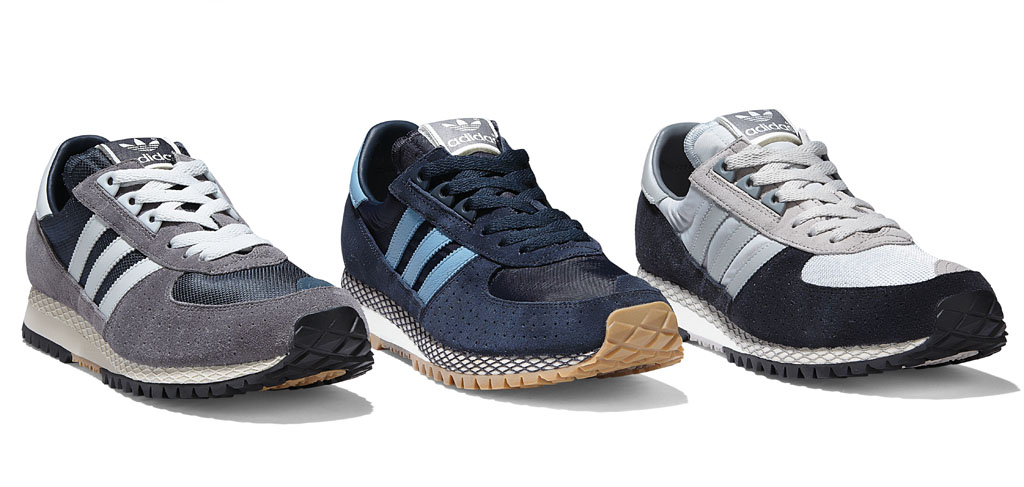 words // Brandon Richard
After being stashed away in the basement of a former adidas Technical Director for almost a third of a century, the City Marathon PT resurfaced last year when the 90-year-old was moving into a new house. The vintage silhouette is highlighted by adidas' patented Dellinger Web technology, which disperses impact shock to cushion your stride when your foot makes impact with the ground and creates a trampoline-like effect with every strep.
For Fall/Winter '13, adidas has reproduced the City Marathon PT in colorways representing Berlin (Navy), Chicago (Silver) and New York (Grey). Each shoe also gives a subtle nod to marathon racing by incorporating the distance it takes to complete a marathon court, 42.195km, as part of the branding.
Look for these styles at adidas Originals stores and adidas.com/originals starting September 1.