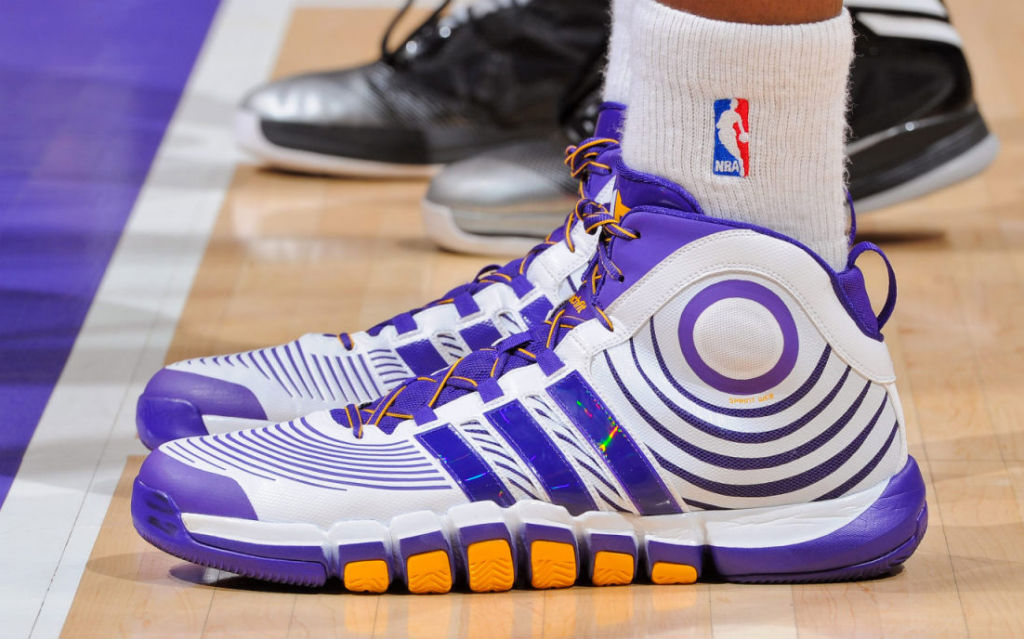 words // Brandon Richard
Earlier this week, Dwight Howard was officially introduced as the newest member of the Houston Rockets. In his introductory photo shoot, Dwight was spotted wearing a red and white "Rockets" colorway of his upcoming signature shoe, the adidas D Howard 4. He debuted his new sig during last season's playoffs, when the Lakers were swept in the first round by the San Antonio Spurs and his time in Tinseltown ended with an ejection.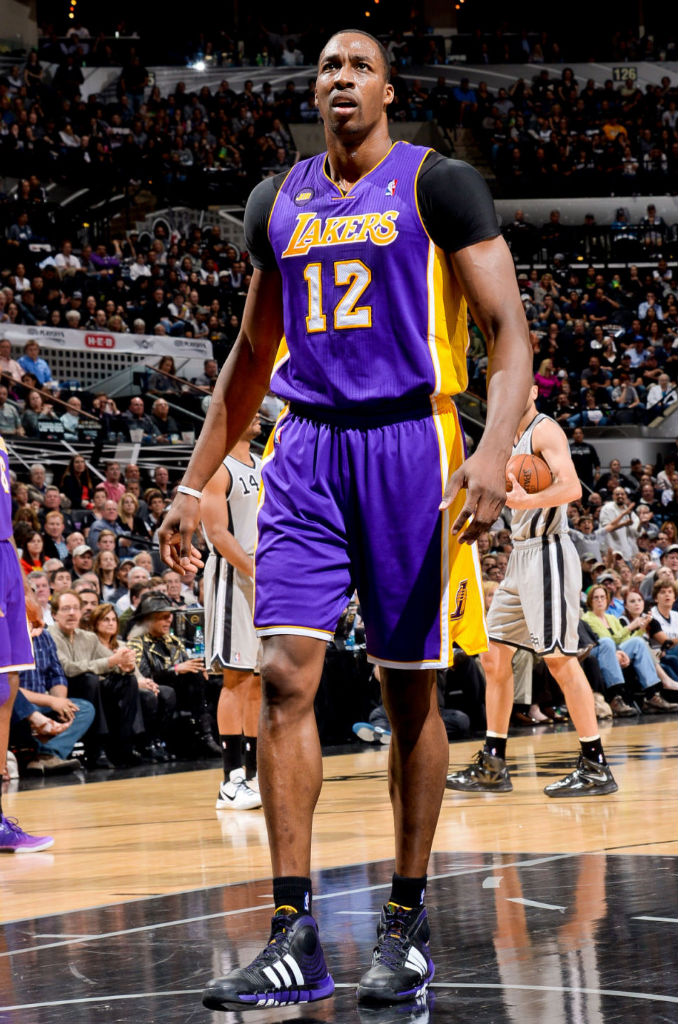 Now, Howard has moved on to Houston and is ready for a fresh start. The ink is dry on his four-year contract, and or the first time in at least two years, adidas can move forward with a long-term marketing strategy for their All-Star Center. Only one problem — what do they do with the "Lakers" colorways of the D Howard 4 now?
Not only did Howard wear the 4 in games last season, but with a launch being prepped for as early as next month, it's likely that the Lakers colorways already hit the production line. Live photos of the samples hit the web back in March and the product photos already exist. If the shoes have already been produced, we have to think that they'll be sold in some capacity this year.
Last year, adidas launched the D Howard 3 in Orlando Magic colorways, despite the fact that he was traded to the Lakers during the summer. Even his D Howard Light shoe that launched during the second half of the season was made available in Magic blue. However, you can pass off black and blue as a neutral look — there's no questioning who the bold purple and gold scheme represents.
This time around, Dwight's fate was known early in free agency, meaning adidas has a little more time to figure out how they're going to handle the Howard launch. It's possible you'll see them run with energy colorways first before transitioning to team colorways closer to or during the season.
Still, we have no idea what will become of the Lakers colorways. Scrapped? Asia Exclusive? Either way, it's hard to imagine a scenario in which they'll be released stateside. There's probably not a single Lakers fan that wants to lace up a pair.
Assuming the shoes have already been mass produced, what should adidas do with the "Lakers" Howard 4s? Would you be interested in picking up either colorway? Share your thoughts below.
Also be sure to check out our #TuesdayTopic on whether or not the "Dwightmare" hurt Howard's signature line.