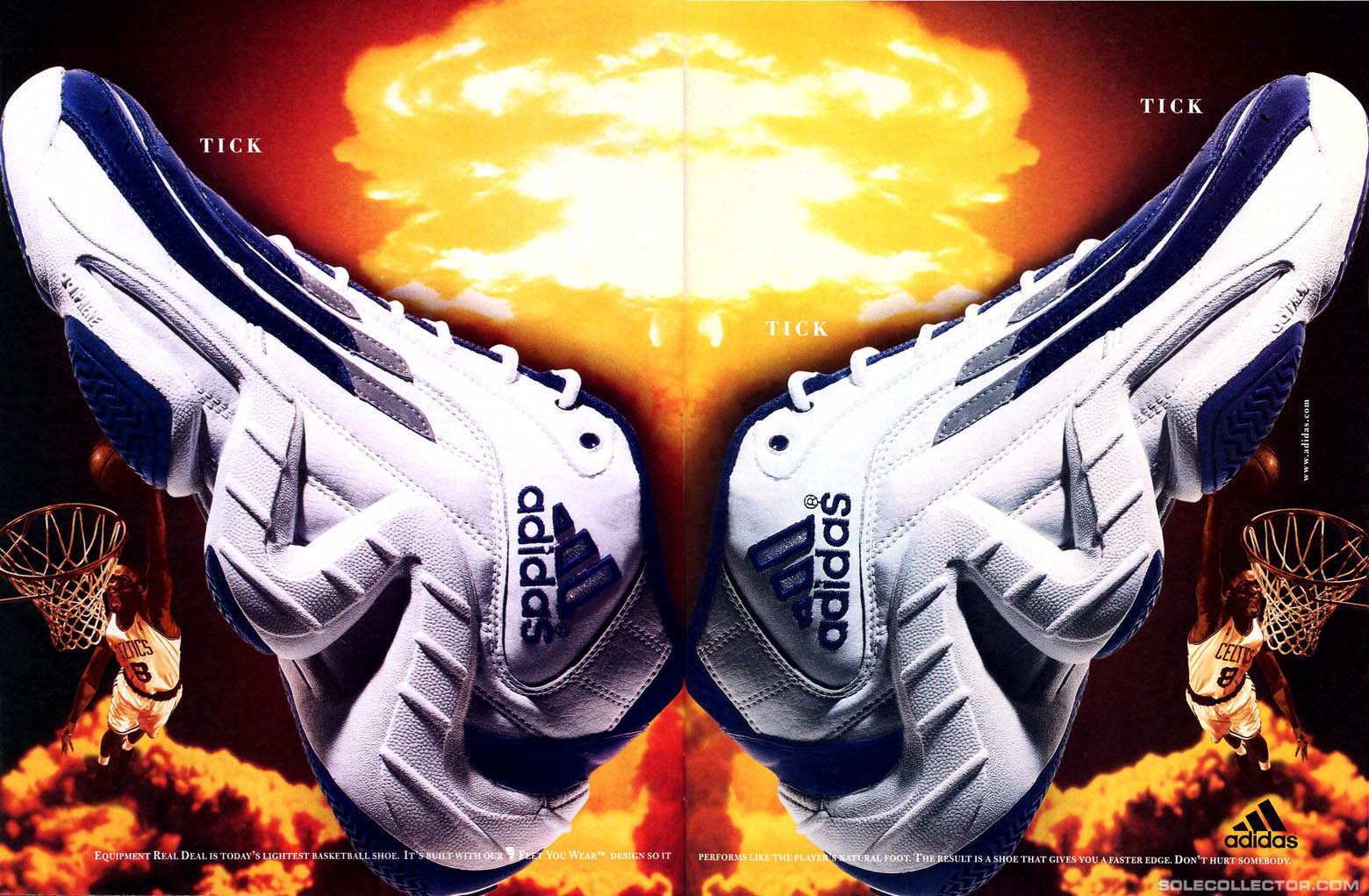 words // Nick DePaula
It's well known that things are tough for Antoine Walker these days.
But this is the ultimate disrespect.
After the original adidas Real Deal was brought back this past Spring and rocked by current Celtics guard Avery Bradley, both Antoine and Avery did a free appearance at Concepts in Boston to help re-launch the shoe. Walker was said to be in great spirits at the succesful event, interacting with fans, remeniscing about his prime as Employee #8, and enjoying the return of his very first signature sneaker.
Apparently not everyone is up on his once-versatile game that earned him a max contract more than a decade ago, as this eBay listing may prove. There's a size 10.5 available in the auction, and as bluntly stated in the headline, the shoes are "signed by Celtics All Star Avery Bradley And Someone Else."
I know what you're thinking. "Hey wait -- Avery Bradley isn't an All Star!!"
Correct.
That "Someone Else" listed in the title though?
Well, that'd be Antoine Walker -- the same Walker that's pictured in the actual listing and the same Walker that was featured in the shoe's original print ad campaign.
Cold world -- but keep your head up 'Toine.