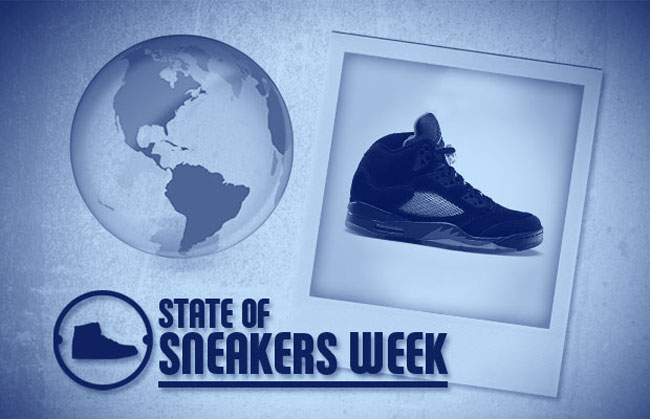 words // Zac Dubasik
There once was a time where retro Jordans didn't release every weekend, only one colorway of the Foamposite One existed, and Dunk SBs sold instantly. That time wasn't all that long ago.
But that was then, and this is now. We now see the same retros coming out for the 4th or 5th time, new 'Posite colorways every month, and SB's sitting on shelves. Those are all realities of the state of sneakers today.
Yesterday, our friends at Complex posted interviews with 40 sneaker fans, to discuss that very topic – the state of sneakers today. Their responses spanned a wide range of feelings, and provided some interesting insights.
There were those who have become cynical of the game, like Arthur Clark and Dennis D Galang:


Just because the times have changed doesn't necessarily mean it's for the worse. Others, like Jason, and Anthony Sears had a more positive outlook.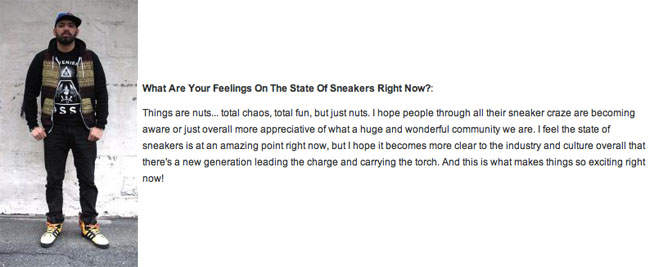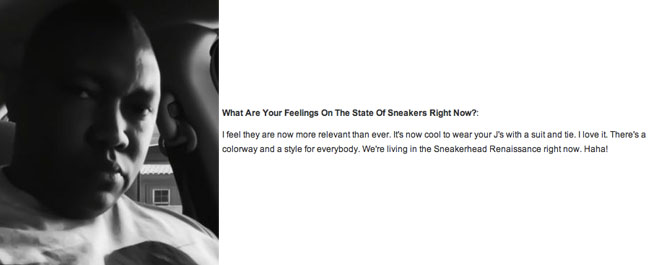 And there were still others, like Bishop Cease, Jermaine and JPV who had a more balanced take.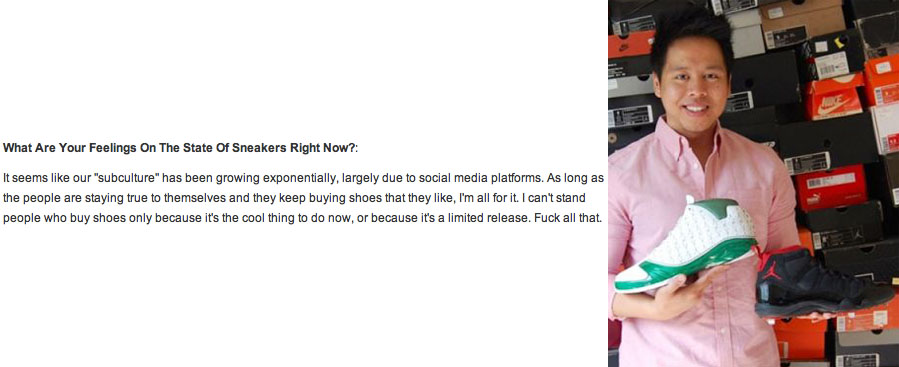 What about you? Are there too many limited and exclusive releases? Do the constant rereleases hurt the integrity of some of your favorite models? Or are you happy that so many new releases means that many more options? Do you like being able to check multiple blogs every day for the latest news and stories on your favorite kicks? Let us know your thoughts on the state of sneakers.