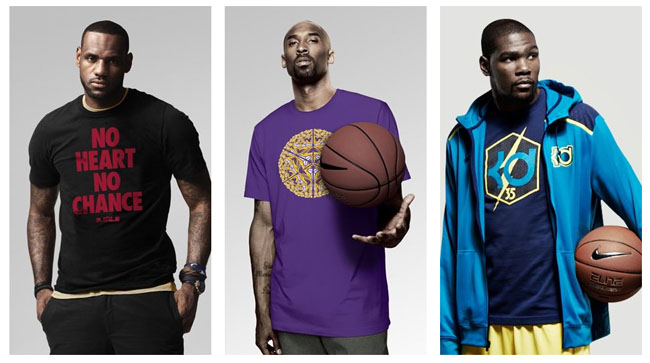 words // Zac Dubasik
There's no denying the fact that Nike basketball is a dominant force in the hoops world. While Jordan Brand may have a higher market share, it includes retros. You see far more Nikes getting actual on-court playing time.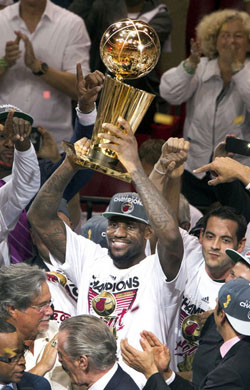 And while Jordan Brand has an impressive lineup of signature athletes, Nike Basketball has bragging rights here as well. The last seven NBA Finals have featured at least one of their signature players, in Kobe, LeBron and KD.
The last major shift in direction for Nike Basketball came by way of the 2008 Olympics, which introduced, for better or worse, Flywire and Lunar. We've seen combinations of these technologies, along with Fuse construction, in practically every statement-level shoe since. While it's been a successful direction, there have been complaints.
Since then, we've learned that Lunar is basically just well-marketed foam, which tends to break down faster than average, and Flywire seems to have more to do with aesthetics than support. And if you like classic elements like leather on your hoops shoes, you better look elsewhere, as synthetics now dominate their statement-level lineup.
One hugely successful change of pace this season was NSW makeups of the LeBron model. They might not see their way to the court, but the launches like the "Cork" X and "Denim" X caused more than their share of supply / demand-based problems.
It's also been a while since we've seen any new athletes make the move to a signature level. With Kobe's career entering its later chapters, it could be time for a fresh face, even if his line can continue on after retirement.
What are your thoughts? Are you a fan of Nike Basketball's direction? Or is it time to change things up? Are you tired of the Flywire and Fuse-based design language that has come to dominate the brand? Do you miss the days of leather hoops shoes? Are there times when light weight isn't your top priority? Who could be next in line for a signature shoe?
You be the executive.
Tell us what you'd do differently.