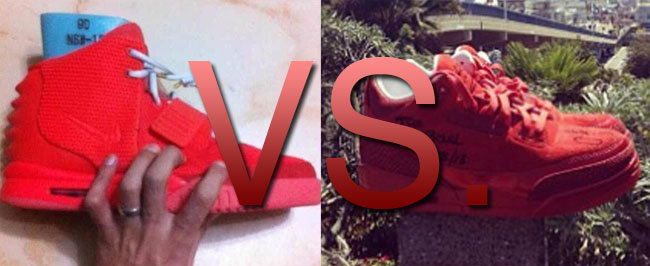 words // Zac Dubasik
With rumors of a fall release, and now images circulating of the Air Jordan III, it appears that along with the Yeezy 2, two of the seasons most anticipated releases could be all-red.
While we can anticipate the type of limited release the Yeezy will have based on past experience, only time will tell if the III will be as hard to get. But that's not what this poll is about.
If all things were equal, and you were able to get your hands on either pair - and only one - which do you prefer? Would you rather have the all-red Yeezy 2, and all-red Air Jordan III.
Vote in the poll and let us know why in the comments.