@jnoonan27 Yes. Orders that have been cancelled will be held and released at an unannounced later date.

— Nike.com (@nikestore) July 23, 2013
words // Brandon Richard
Like most of you, I drug myself out of bed early this past Saturday morning hoping to get my hands on Cole Johanson's Air Jordan 3 DB Retro from nikestore.com. Also like most of you, I added the shoe to my cart within seconds, only to get the "We've saved your spot in line!" message. Of course, a pair never made its way to my cart and I was left emptyhanded...again.
Why does it seem like pairs are being bought from NikeStore faster that humanly possible these days? Because they are. Resellers are using bot programs to automatically buy out the stock before pairs ever have a chance of making it to your cart. Nike is aware of this — and they've taken some steps to help level the playing field.
Recently, Nike announced that they would be canceling any orders they find have completed using one of these automatic bot programs. Sure enough, some users on Twitter have posted screenshots of canceled orders due to suspicion of bot usage. And while that's a great step, what about honest buyers missing out on release day?
Answering a follower question earlier today, @NikeStore stated that canceled orders are being held and will be re-released in the future at a random date and time.
However, we know that they're not catching everybody. And until they find a way to make bot programs completely obsolete, the average customer will continue to endure miserable Saturday mornings with little to no shot at picking up a shoe he or she really wants. Random restocks are great, but still require a great deal of luck. Better than nothing, I guess.
My question is this — with Nike clearly being one of the world's most innovative and forward-thinking companies in the world, why have they always had so many issues with checkout? Is it fair to expect more or should we be patient while they attempt to find a bigger solution? Share your thoughts on the latest step toward eliminating bots below.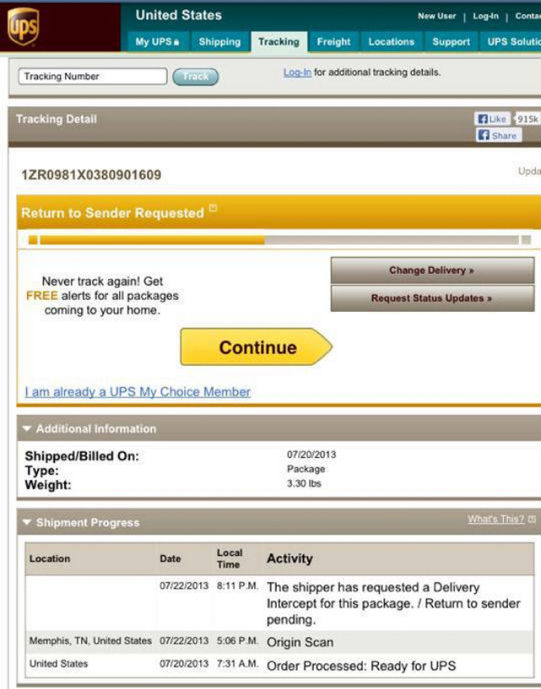 (Apparent screenshot of a bot order being intercepted by Nike mid-delivery; via @hkstaaterman)