words // Zack Schlemmer
The Kicks on Cards Weekly Collection is back, this week featuring the just re-released Reebok Shaqnosis and Ken Griffey Jr. in a classic baseball cleat.
Let's get started with the Shaqnosis, seen here on the feet of Shaquille O'Neal behind the Oakleys-clad Antoine Carr with a quality box-out. As you probably know by now, the Shaqnosis re-released today for the first time ever, making all of us waiting and waiting for their return very happy. Who grabbed a pair?
Since it's summertime and basketball season is over, this week we have a baseball card sneaker sighting for you. The Nike Diamond Fury, worn here by none other than Ken Griffey Jr., is still the coolest baseball cleat ever. Its bold design (not unlike the Shaqnosis) definitely made it stand out on the field. One of the most popular baseball players ever wearing them didn't hurt their appeal, either. We'll keep waiting for the turf training version to re-release...
Another favorite 1990's athlete is next, with Penny Hardaway in the Nike Air Penny. Speaking of shoes that need a re-release, this white "Orlando Home" version of Penny's first signature has still never been retroed. Who is hoping for their return?
We conclude this week's collection with two more classic basketball kicks - Oliver Miller in the Nike Air Maestro and "Big Dog" Glenn Robinson in the Air Jordan X. What's your favorite shoe spotted in this collection of Kicks on Cards?
Shaquille O'Neal -- Reebok Shaqnosis
Ken Griffey Jr. -- Nike Diamond Fury Cleat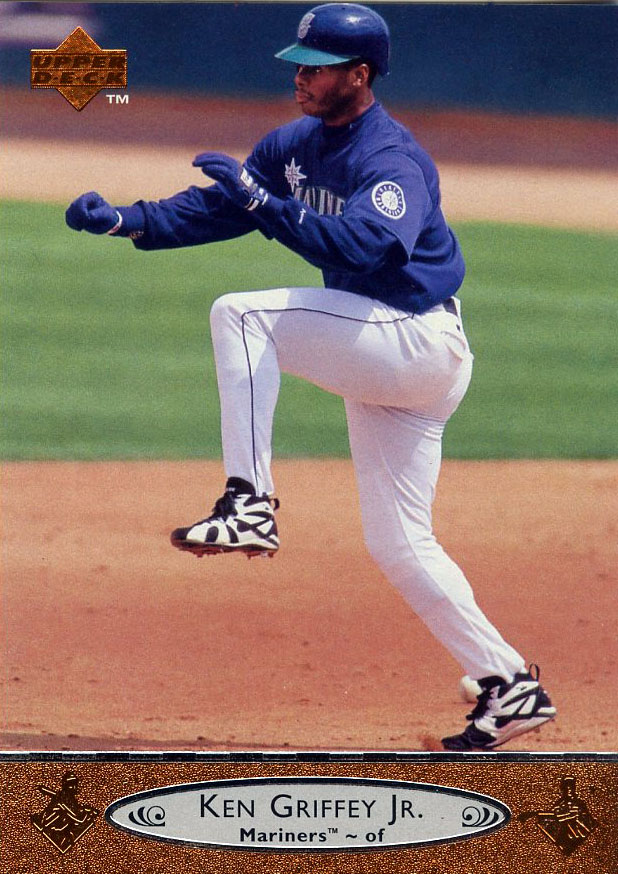 Penny Hardaway -- Nike Air Penny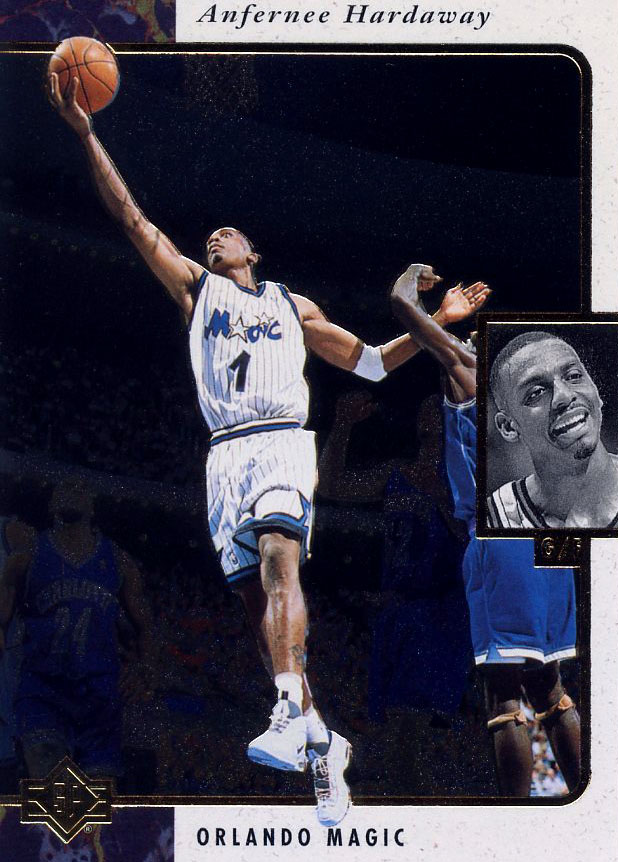 Oliver Miller -- Nike Air Meastro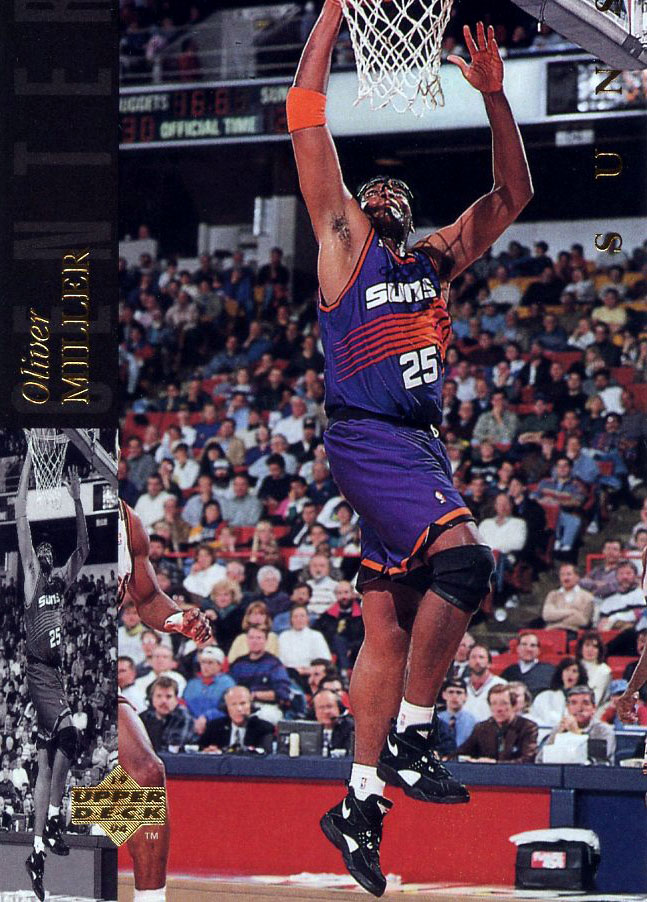 Glenn Robinson -- Air Jordan X